Top 10 Grey hat techniques
Grey hat techniques; When it comes to SEO, SEO professionals can be very creative in how they use different techniques to get better search engine rankings. If you're interested in site optimization, you've probably heard a lot about SEO; In general, SEO is divided into three categories: black hat SEO, grey hat SEO, and white hat SEO.
In the 1920s, one way to distinguish villains from heroes in Western films was by the color of their hats; The heroes always wore white hats and the villains always wore black hats. This term is also used in SEO.
In short, in the world of SEO, people are divided into three groups: the good, the bad, and the ugly; White hat SEOs are the good guys who follow Google's rules. The bad guy is hated by the black hat who acts against Google's instructions, and the grey hat SEO is like a dirty guy whose methods are not fully accepted by the search engine but are blacklisted. Not even understood.
The grey SEO is neither black nor white! Rather, it is something in between or a combination of the two.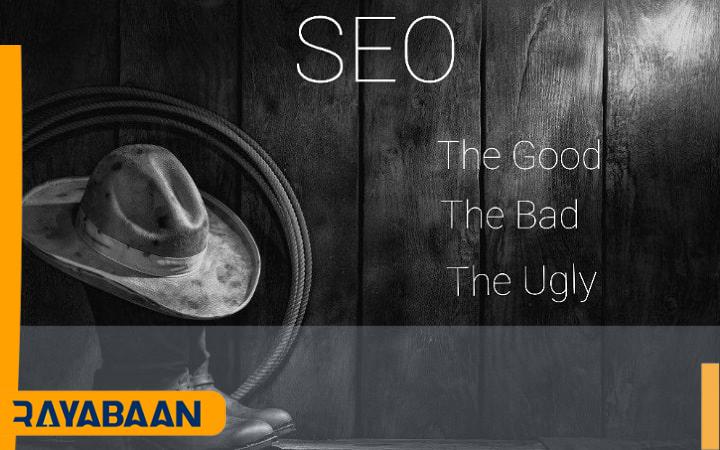 In SEO, people are divided into three categories: good (white hat), bad (black hat), and ugly (gray hat)!
Sometimes the border of black and white hats is confused with gray; Grey hat SEO deals mainly with questionable tactics, some of which may one day become black hats. This can be dangerous, but if you do it right, you will see great results.
As a result, if you are a person who is looking for different ways to increase traffic from search engines and you are not worried about complications, stay with us until the end.
Grey hat techniques
First, it's a good idea to briefly explain what white-hat SEO and black-hat SEO are.
White Hat SEO: When your SEO activities (both internal SEO and external SEO) do conform to Google's principles and rules, your SEO is considered a white hat. This process means following the rules.
Black Hat SEO: When your SEO activities violate all or some of Google's rules, you are doing black hat SEO. Any method that goes against search engine rules is called black hat SEO.
As mentioned earlier, it is almost impossible to get good rankings with white hat SEO on competitive keywords in the short term. Even if you choose to operate in black hat mode, the chances of getting penalized by Google are very high and this penalty can even lead to removal from search results!
So there is only one way, Gray Hat SEO:
(Grey hat techniques) Grey Hat SEO refers to the activities we do for website SEO, and these activities sometimes go against Google's principles and rules, but we do them in a way that is not fined by Google.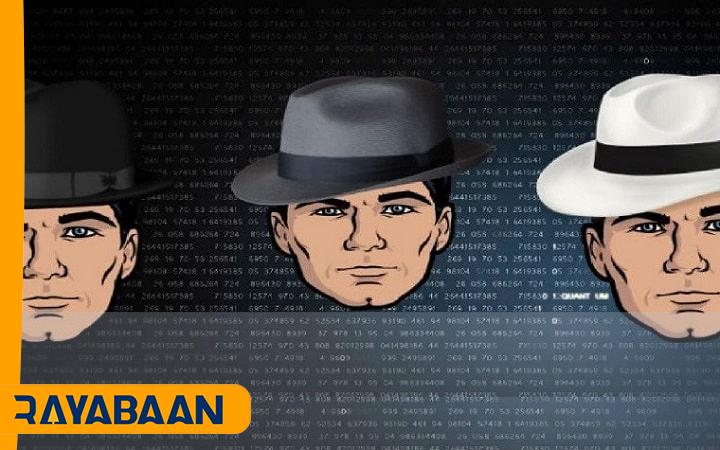 White Hat, Black Hat, or Black Hat SEO?!
As you can see, the grey hat is a website optimization method that combines black-and-white SEO techniques to improve the visibility of the website. Gray hat SEO is neither black hat nor white hat.
what is an SEO Risks?
Any white hat, black hat, and grey hat implementation comes with risks, which we'll discuss below:
The Dangers of Black Hat SEO: The Real Dangers of Search Engine Violations If you act against Google's guidelines, your site may be penalized and removed from the search page.
The dangers of a gray hat
SEO
and
white hat SEO
Dangers of White Hat SEO: Risk of Inefficiency; If all websites followed Google's rules, the web would undoubtedly be a better place to work, but it's not. If your competitor in a highly competitive industry uses black hat techniques, it will be impossible to compete with them using white hat SEO techniques.
Gray Hat SEO risk: good risk; If you use it without full awareness, your site may be penalized in the future.
Why is gray hat SEO important?
If you have the right knowledge and skills of gray hat SEO, without any risk this method can bring traffic to your website and improve your website ranking.
But if you don't understand its technique properly, we recommend you not to use it because it will bring you many negative consequences.
Is Gray Hat SEO Illegal?
The answer to this question is no! Grey Hat SEO is by no means illegal; His methods do not break any laws, but this method is somewhat against the rules of search engines, and if there is a mistake in it, it can cause your pages to be removed from Google's results.
Should we use gray SEO methods?
Being on the side of white hat SEO is undoubtedly completely safe and if you do not have a thorough knowledge of gray hat SEO methods, better not to use them.
Also, if you do not know the rules of the gray hat, it is better to ignore its use.
On the other hand, each search engine optimization expert must evaluate the risk and reward based on their situation. Today, thanks to the strictness of Google and the strictness of the algorithm, the risk-free and safe way for you is white SEO.
But is white hat SEO responsive and able to compete in today's fierce business competition?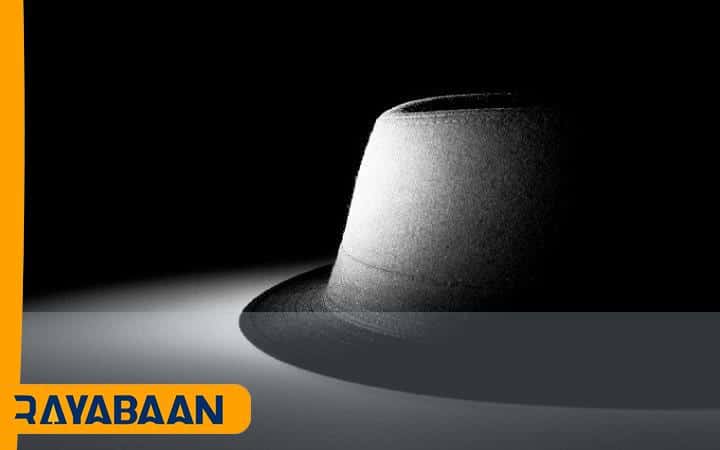 Should we use the gray hat approach?
Gray hat SEO vs white hat SEO
In gray hat SEO, you have to accept risk and you accept a higher risk than white hat SEO. Gray Hat SEO can penalize your website, while White Hat SEO is 100% safe but less effective.
Grey-Hat-SEO vs. Black-Hat-SEO
The difference between a gray hat and black hat SEO is that the techniques used in them do not directly violate search engine rules, and this gray hat logic makes it more tempting than a black hat.
The problem is, that Google can't understand that we violate it so easily!
for example; According to Google, buying backlinks is illegal.
But can Google easily recognize buying backlinks?
Of course, Google uses several tricks to find out if a backlink is normal or purchased. Some of these tricks are well-known! And you can save them, so don't let Google think you're violating!
Grey hat techniques
In this section, we go through the important points of gray hat SEO:
Link deletion: When you upload a link to a website and after a while, the links are suddenly deleted several times, Google thinks that the links have been bought and your payment is over. So be careful not to delete links!
Attribute links from a blog or website: When a certain group of blogs links only to you, Google will suspect that you created those blogs. So if you blog and link from those blogs to your own, use content from other sites from time to time. Occasionally provide links to other websites (eg Wikipedia, etc.).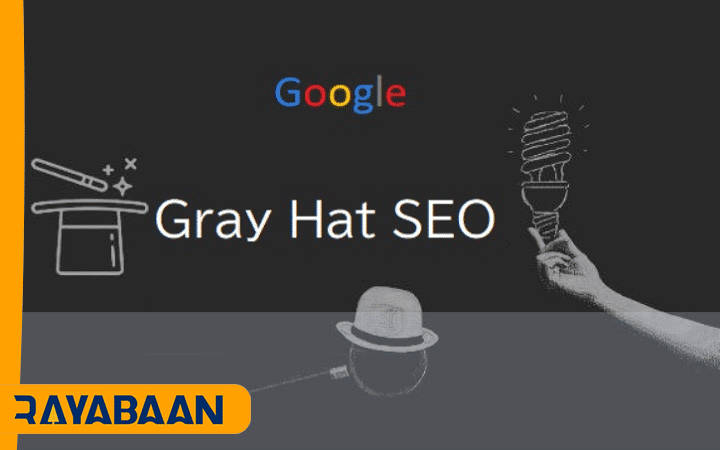 Grey Hat SEO does not recommend that you break Google's rules.
 sudden link building: you suddenly buy 200 links this week (either through text ads or reporting or otherwise) and then there's no link news for a month or two! Google believes that the 200 links it has indexed were paid for by you!
Identical IPs: Let's say 90% of your backlinks come from the same IP! Well, it's so
obvious that Google's supercomputers will smile down your ranking in the search results!
Buying a domain:

There are many domains that are either expired or their prices are very low and have content related to your site, in fact, their policy is in the same direction as your site.
You can buy these domains and use their content and find the keywords of your site in their content and link to your site. Just be careful that these domains have not been penalized by Google before.
You can even write short content for these new sites and then link to your site with relevant keywords.
Create fake social media accounts:

Of course, this is unethical. You create several fake accounts on social networks and then under this title and activity in them, you try to get backlinks through social networks such as Facebook, Twitter, LinkedIn, etc. Of course, you can also do this through your networks.

Site redesign:

There is always an emphasis on a site redesign. SEO experts say that you need to redesign your site after a few years.
With a redesign, because the codes and commands are changed, Google recognizes it as fresh content and therefore assigns a new value to it. Of course, there are very small points that are not for everyone, but anyway, it is a gray hat SEO technique.

Create a comment

: Comment on other sites and even your own site and give backlinks to different parts of the site.
If used correctly, it can be effective and can be said to be a great gray hat SEO technique, but Google may later penalize the links you place in the comment section, especially if the owner of those comments. declare as spam.

Click on social network buttons

: Of course, this method is somewhat old, but you can click on the content you posted on social networks with different IPs to enter your site. This is also a gray hat SEO technique.
Using keywords only in the title: Some people only use the main keywords in the main and internal titles and do not mention them in their text. Remember that you are writing content based on SEO principles.
It is true that the effect of writing the keyword in the title is very high, but Google quickly recognizes that you intend to avoid it, unless your text is short, in short texts this gray hat SEO method works perfectly, but not in Long texts that are usually more than 1000 words.
Putting the link in the e-mail of news sites: This technique is similar to backlinks, but in this way, you pay the owners of those sites to have your link placed in their newsletter as a news item. This method is also a gray hat SEO technique that can have a negative impact on you if a mistake occurs.
There are many other methods, such as paying other sites to post links, forums, and directories that only allow backlinks and you have to put their site's link on your site, etc.
Even black hat SEO techniques can be used, but we must be careful not to go as far as to cross Google's red line. Knowing how to use these techniques is very important and if you are not familiar with any, be sure to consult an expert in this field.
Gray hat SEO in itself is not bad if used correctly.
Last word
Finally, use white hat methods as much as possible; But if you sometimes have to break Google's rules, use a gray SEO hat so that Google doesn't recognize it. We are waiting for your questions, comments, and experiences in the comment section!
Frequently Asked Questions:
What is the difference between black hat SEO and gray hat SEO?
Hat SEO methods are dangerous and can get your site penalized. Gray hat SEO, on the other hand, is an SEO practice that is not defined by published search engine guidelines and may not be correct. Basically, it is black that turns white.
How high is the risk of grey SEO?
Grey hat SEO is something between the two white hats and the black hat process, so if it is not done by professional SEO experts who know the process, the risk of Being penalized by Google is very high.
What is the gray hat SEO?
Gray hat SEO is a combination of white hat and black hat SEO. Increasing the rank and visiting the page is an illegal method. Clocking, duplicate content, etc. are some of the gray hat SEO techniques.
In this article, we talked about Grey hat techniques, but we think that we can still use your experience to produce a better and more comprehensive article.
Share your experiences with us.