A significant increase in the price of Dogecoin following the purchase of Twitter by Elon Musk
This growth has led Dogecoin to be recognized as one of the largest digital currencies in the world.
After Elon Musk's $44 billion acquisition of Twitter was finally finalized on Friday, the price of Dogecoin (DOGE) surged more than 70% on Saturday. The Elon Musk-backed cryptocurrency is trading at $0.1358 at the time of writing.
The CEO of Tesla Motors is a staunch supporter of digital currencies and has had a great impact on the price of Dogecoin and Bitcoin with his various actions so far. Tesla started accepting Dogecoin as one of its payment options earlier this year, and Elon Musk's newly launched perfume brand can also be purchased with the cryptocurrency.
Dogecoin; One of the six largest digital currencies in the world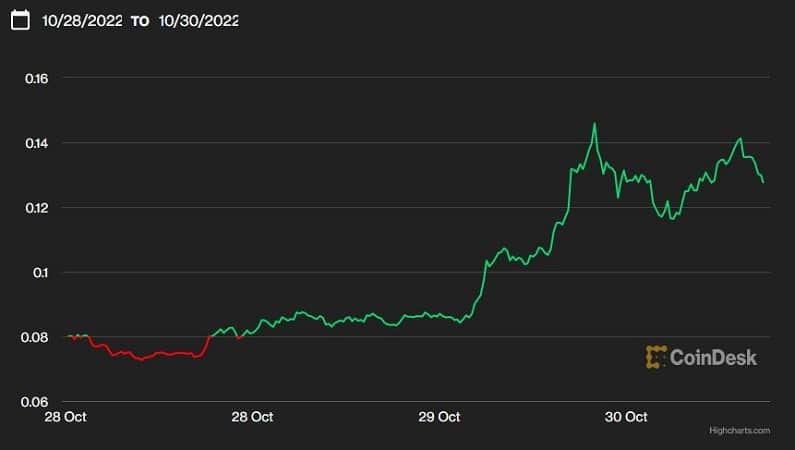 All these things have led Dogecoin to overtake the Cardano token and establish itself as the sixth-largest digital currency in the world, according to CoinDesk data.
Twitter has been a fan of Bitcoin since CEO "Jack Dorsey", one of the founders of the social network, explored ways to add blockchain technology.
Cryptocurrency exchange Binance, which invested $500 million in Elon Musk's purchase of Twitter and is now planning to help reduce the social network's bots using crypto-centric approaches, could benefit Twitter in blockchain and cryptocurrency.
Elon Musk recently said in one of his tweets that he plans to turn it into an "application for everything" after buying Twitter. Such an idea can be attributed to applications such as WeChat, which allow users not only to send messages to others but also to make their own payments and purchases or take advantage of taxi request services.
Elon Musk's tweets about Dogecoin, including one where he referred to it as "the people's crypto," has fueled the once-obscure digital currency that began as an online joke.