Getting to know the principles of content creation on Instagram (Instagram content ideas) is the key to success in this social network. If you open Instagram right now and go to Explorer, you will come across many Instagram pages, bloggers, and stores.
Each of them publishes different content with a different goal so that they can gain a good position among customers. One is looking to sell products and earn money, and the other is trying to become a famous blogger by producing educational video content.
In this article, we are going to share with you the steps of creating content on this attractive platform and then we will share with you some ideas for creating content; So stay tuned until the end of the article.
When you are trying to expand your brand through Instagram advertising and digital marketing, the most important thing is to find committed and loyal followers.
But how can you attract these people so that they help you attract other followers by republishing the content produced by you? The answer to this question is simple: through the production of quality content.
Do you think you don't have enough time and resources to prepare video content to sell your product? Do not worry. There are many ways to create visual content.
How to find the right images?
Where to find them?
And how to use these images to best portray your brand?
We also want to teach you unique designs to attract your followers so that they stay on your post instead of seeing the posts of other brands.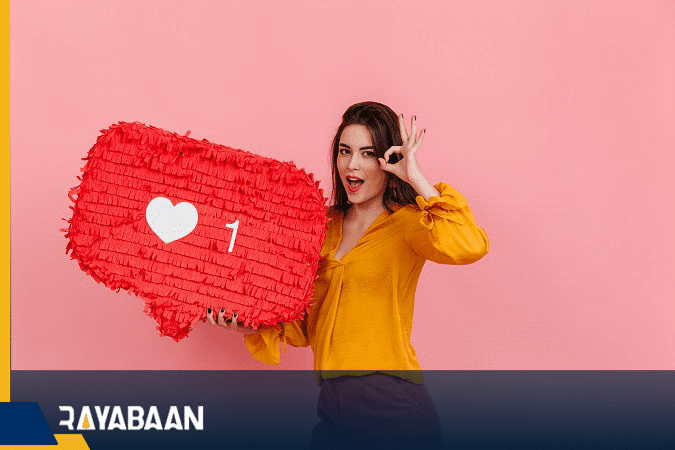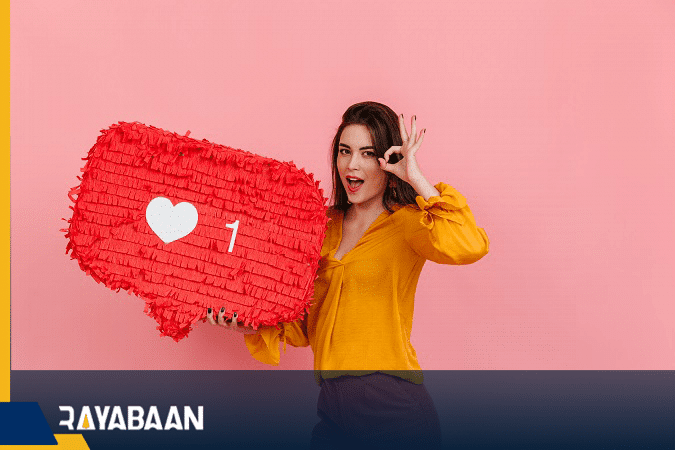 What is the meaning of creating content on Instagram?
If you ask this question to your friends and family, they will probably answer you with a simple sentence like "Post and be active."
But that's not all! You need to have a plan for creating and publishing content, know your audience and provide what they need. To benefit from this social network, you must be familiar with the principles of content marketing on Instagram.
Now that you understand that creating content doesn't just mean posting aimless posts and stories, let's review the principles and steps of creating content on this platform together.
How to create content on Instagram?
After converting your Instagram account to a business account, follow the steps below:
1. Determine your goal
If you ask some businesses the purpose of their Instagram activity, they will probably say:
"Everyone is on Instagram; Why not us?"
Don't be like them! To start working on this social network, you must determine your goal before doing anything. Audience growth, creating a network of customers, and interacting more with customers are among the goals of creating content on Instagram. Some big businesses and organizations also go to Instagram to increase traffic and attract interested customers.
2. Choose a content topic
You need to know what topic you want to produce content about. Are you a photographer and would like to publish your photos? Or do you have an online store and need Instagram for more sales?
Whatever your goal is, it is better to choose a topic and proceed accordingly. In addition to choosing a single theme, successful Instagram pages also choose a specific color palette related to their brand.
3. Know the audience
You create content for your business audience and customers. The need and desires of the target audience are the cornerstones of your content marketing strategy on Instagram. If Instagram users don't use your posts, your content won't work and you won't reach your goal.
To know the audience, you can get help from Instagram insight. In this section, you can see their age, gender, place of residence, and activity time.
You can also get good information by scrolling on the follower's page. Who interacts with your posts the most? What group are the current followers of the page? What are their interests? These questions help to know the audience better.
4. Plan to produce content
Nothing goes without planning. If you post for a week and don't have anything to post for two weeks and leave the page alone, you cannot have a successful Instagram page.
This issue is more critical for online stores. To increase sales and introduce yourself to customers, you need to produce content according to a certain process. In the Instagram content calendar, specify the content publication dates, content type of each post, story, and caption.
5. Specify content creation tools
Most Instagram stores use their smartphones to take photos and record videos; But after some time of activity on this social network, you will need more advanced tools. Photography backdrop, ring light, and phone holder are among the hardware tools of content creation on Instagram.
In addition, various applications such as Canva, Inshot, and Pinterest will help you in this way. Most of these applications are used for image and video editing. Pinterest has great backgrounds for stories, and with Canva you can create fantastic images and engaging slideshow posts.
Instagram content ideas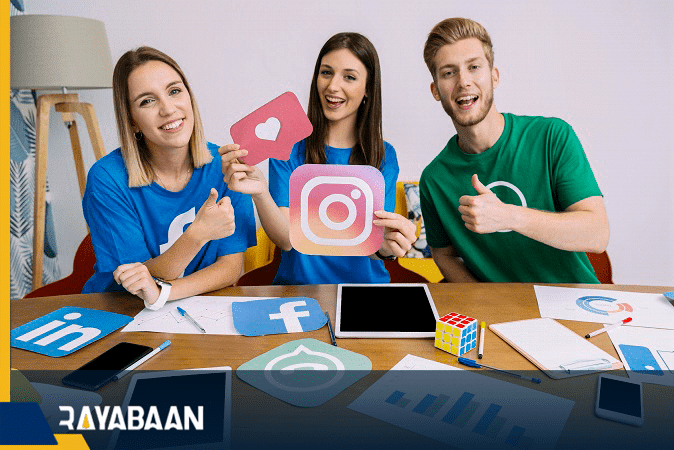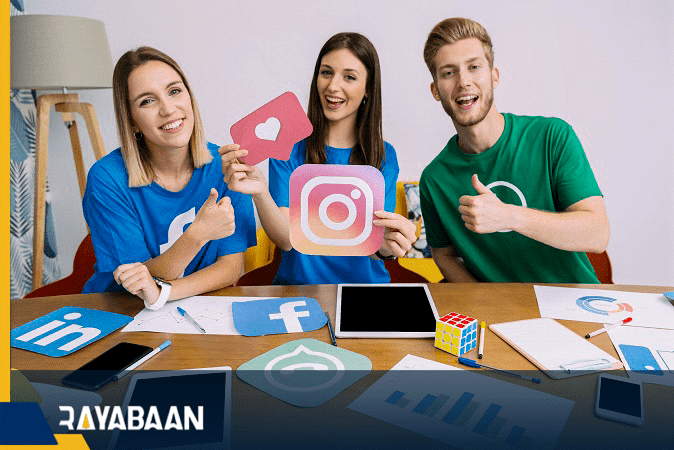 Oftentimes, business owners don't know what content to post on Instagram and suffer from a lack of content creation ideas. Do not worry; Because this is normal. To solve this problem, let's explore 12 different ideas:
1. Teach your specialty
One of the most effective types of content across all platforms is educational content. Show your followers that you are an expert in your business. Explain to them how to use the products and choose their favorite product. For example, food businesses can teach recipes for different foods.
If you sell cosmetics, teach them how to use different types of creams and the importance of skin and hair care products. Do you want to work in digital marketing? Content creation training on Instagram is a good option. Share your experience with your audience to not only review what you have learned but also attract more audience.
2. Show behind the scenes
Instagram audiences love to see behind the scenes of your business. If you have a new product, you can post about its production process. Food factories can use the factory and the space inside it to produce content. Filming the steps of preparing the product and sending it to the customer is also one of the suitable options.
3. Introduce team members
Customers like to connect with brands and showing the human face of the business creates this connection. If you are among well-known brands, introduce different teams and tell them their role. For example, in the post below, you can see the influencer marketing team in action.
If you are a seller and you do not produce a product yourself, you can tell the story of the people who created the brand.
For example, if you sell products of brands such as Adidas, Nike, and others brands on your store page, share the story of these brands and their owners with your customers. Don't forget that you have to entertain your audience to keep them.
4. Hold a contest
One of the ways to create content on Instagram is to hold a contest. You can do this in several ways. For example, ask customers questions about products. Check out the contents of the last week and make a contest out of them. For example, you can ask questions from published content and hold a lottery among those who answered correctly.
Holding a contest also helps to increase likes and comments. You can do this for new products as well. For example, ask followers to tell you what product they see in the picture. Creating a sense of competition among followers increases the effectiveness and engagement rate of the post.
5. Use attractive images
In addition to images and videos, there are other tools at your disposal to create content. In the content program, use infographics and slide posts. Slide posts are the best option for educational content and more people save these posts.
In infographics, you can talk about different products or tell how to use a product. Topics such as the benefits and features of a product are suitable for slide posts. In the image below, the Colin company has used an infographic to explain the features of its product.
6. Notify the new product
Audiences are always looking for exciting events. From a few months or a few weeks before the introduction of a new product, produce content about it. Let people guess your product. Tell its different features and tell customers why they need your product. What problem does your product solve?
7. Tell a story
Instagram audiences are no longer easily attracted to simple captions. Try to tell the story of the products in the caption of your posts. A short and attractive explanation, of the history and why of the creation of the product, will encourage the audience to buy it.
8. Post on different occasions
Check national and global events before setting your content calendar. Which of the occasions is related to your products and business? Which national celebration and occasion can you join and make the audience interact more?
Try to post on public occasions such as Father's Day and Mother's Day. Some occasions are more beneficial for a particular business. For example, book-selling pages can post on World Book and Reading Day.
9. put it live
If you haven't held a live event on your Instagram page yet, plan it now. By doing this, you establish a more intimate relationship with the audience. In Live, you can ask customers what they think about the new product and answer their questions.
10. Do not neglect the story
Creating content for accounts is a little easier than posts, But you still need to plan for it. The subject of stories can be behind the scenes of product production, showing product details, customer feedback, announcing remaining products, and asking customers for opinions. If customers tag your product or page in the story, repost it in your own story.
11. Use site content for Instagram
Blog content is a good source for content creation. Use them to generate posts and stories. You can create a story thread from a blog post or display it in a slide post or infographic. In these posts, invite the audience to read the full article on your blog. By doing this, the visits to blog articles will also increase and more people will be directed to the site.
You can use the following two ways to publish the desired content:
1. The first method:
Could you select the desired post and click on it?
Click on it twice more.
Select the view page source option.
A new page will open.
Press Command + F and select the jpg option.
The address you get from the first jpg on this page is the address of the image you want to publish.
Save and load the address.
Load the address in a new browser and then right-click and save it.
Now upload the image on your page and tag and mention the account of the creator of this content both in the image and in the caption.
Use appropriate hashtags and relevant captions. You can use the Iconosquare tool. This tool will show you the saved hashtags and the previous caption of this image.
Also, using this tool, you can have a general view of the desired image on your page before you publish it.
2. The second method:
Use repost tools like the repost Instagram tool.
This method is much simpler and you can use this method when you have paid for the desired post. Just open the desired post and copy its link and upload it to the Instagram repost.
The only drawback of this method is that you cannot remove the repost tool mark from it, and you must publish the desired post with this mark.
3. Launch a User Generated Content (UGC) campaign.
If you don't have enough time to create content, you can use the UGC campaign to create content. This campaign, which causes users to create content for you, can provide attractive ideas for your posts.
Choose a topic and ask your followers to create content about this topic. You can also consider prizes to increase their activity.
You can consider your product or related discounts as a prize. This is very important because no matter how big a brand you have, followers will not produce content for you until they have an incentive.
Once you've run a contest, try to include it across all of your channels and use a common post to explain it.
You can have more useful uses of the Iconosquare tool that we explained earlier, but you must update this tool.
In this tool, you can follow your hashtags and see how much these hashtags are used and how much they have grown.
Pay attention that the use of the content creation trick by the user should not become permanent and do not rely only on this trick. Because this makes the followers feel that they have been abused and also the control of the content of the account is out of your hands.
4. Collaboration with influencers
Working with influencers who have a significant amount of followers can have many benefits for your brand. For example, you will have more control over the content in your account.
Also, more people outside of your followers get to know your product and brand, and this increases the number of your followers.
And finally, the content in your account will be of high quality because influencers are very professional in the field of content production.
Make sure to communicate with influencers according to your budget and brand. If you have a newly established and small brand with a small budget, then connect with influencers who have between 10 and 50 thousand followers and are active in the field of your products.
You can communicate with them through direct messaging or if they have communication channels in their bio account, you can communicate through them.
Tips for unique content design
1. Define a specific focal point.
In simpler language, it can be said that it is better to use images and content that attract the audience's attention to a specific part of the image.
It is interesting to know that when the brain encounters a complex and crowded image, it is not interested in seeing it and gets tired very quickly.
Therefore, using simpler images that are clear about what it refers to can attract the attention of followers and spend more time looking at them.
2. Act according to the third rule.
The third rule is one of the most important and important rules in photography that any professional photographer can tell you.
In this rule, every photo is divided into 9 equal parts and the most important part of every photo should be in the inner parts and one-third of the whole photo. Pay attention to the image below: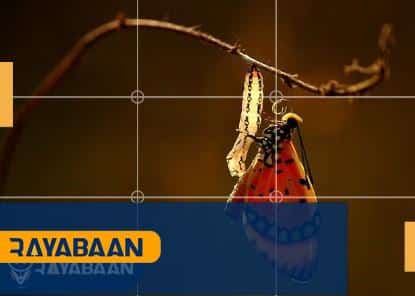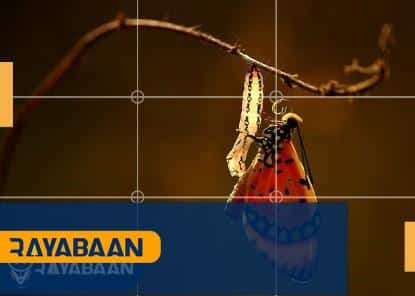 3. Use white spaces and borders.
The fact that the desired image has empty and white spaces around it creates an interesting image for the eyes, especially if you also use the previous two rules.
When your image does not cover the full Instagram format and is placed in the third part of the format, it can have a double attraction for the eyes of the followers. Pay attention to the image below.
Here we see that the three mentioned tricks are used correctly: focusing on the central point, the rule of thirds, and the use of white space and borders.
4. Pay attention to the contrast and light balance of the images.
Any photographer you ask will tell you the importance of light, contrast, white spaces, image sharpness, and many other things related to photo quality.
So, when editing the desired photo, pay the necessary attention so that your photo is of such a quality that it immediately attracts the opinion of users.
If you are not very familiar with these tools, you can use Instagram's ready filters, which are good in some cases and ineffective in some cases.
And finally, try to use these tricks and methods in the best way to produce your Instagram content.
Frequently asked questions about creating content on Instagram
Any page that produces useful, specialized, and required content for a group of users will be successful. However, humor and entertainment, success, lifestyle, and online store pages are among the most popular pages on Instagram. So if you have no idea, you can use these topics.
How to have a good plan for your Instagram page?
First, define your goal. Then try to know your users and start your work with detailed planning. A flexible monthly and weekly content calendar is ideal for this so that you can change your content type as needed.
What are the most popular Instagram contents?
Educational content, quotes, interviews, the introduction of movies, books, trends, competitions, discounts, etc. are some of the most visited content on Instagram. You can earn a good income by creating content on Instagram.
How to create content for Instagram?
To create content on Instagram, in addition to textual content, you need a lot of visual content. As a result, you have to learn a little to work with graphics software or use special programs and applications for creating content for Instagram.
In this article, we talked about "Instagram content ideas for small business + golden tips". If you can make this article comprehensive, share your experiences with us