SEO is derived from the term Search Engine Optimization, which has equivalent words such as SEO or search engine optimization, all of which have the same meaning and can be defined as follows:
SEO (search engine optimization) does not mean cheating or manipulating search engines with unethical methods. They are created to help improve the visibility and relevance of websites in organic search results with the aim of achieving high rankings.
SEO can be considered as a set of methods for a strategic change of websites. This process describes the most important factors related to the page and increases its importance in the search results page.
SEO is not a simple process that can be easily implemented because it requires a lot of knowledge, background knowledge, and patience. Search engines are unpredictable by constantly changing their ranking algorithms; Therefore, it is the duty of SEO engineers to keep their information updated in this field.
Imagine that a webmaster, as a website owner or an expert hired for SEO services, exaggerates several keywords related to a business product or service that he has undertaken as an optimization project in various sectors. Embed web page content away from the user's eyes. Do you think the search engine will be fooled by this move?
The answer to this question, given all the information, information, and experience we have, is no, and it just so happens that the search engine will power such pages of websites. A dangerous game that will eventually be accompanied by site fines and long-term loss of rankings with a few moves in the rankings with a very high probability.
Knowing why Google's algorithms appear will give you an understanding of how to improve your site. The next question is how does the search engine, specifically the Google search engine, detect this cheat?
The answer only fits into one phrase: through Google's algorithms.
The interesting thing is that it is not only the definition of black SEO methods but also everything that Google does as a search engine from crawling, crawling, following the URL of pages, learning about site content, indexing and rating to determine the purpose and intent of the user in terms of search history, browser memory and user profile And geolocation rest with Google's algorithms, which act as rules and standards for the search giant's search engine.
Now is the time to learn about the definition of algorithms, types, roles, and how to implement them. For this purpose, stay with us.

What is SEO and how does it works
Google's algorithms are a group of sophisticated computer programs used to rank websites and determine which sites appear on search engine results pages.
These algorithms are the formulas that Google uses to rank web pages in its search results. Search results are naturally generated by users searching on Google. So:
The main purpose of Google algorithms is to provide accurate, correct, and fast answers to users.
The accuracy, accuracy, and speed of the displayed result are due to the quality of the content of pages from various websites examined by Google. This is where a problem called SEO or search engine optimization comes into play.
The story of SEO and Google algorithms
What is defined in SEO: The act of increasing the quantity and quality of traffic that you receive through search engines.
SEO is the most important and best way to get positive feedback from Google algorithms.
But the great thing about Google's algorithms is that Google itself never reveals the details of how they work, and this prevents some webmasters from abusing the rules of this search engine. Do not use search engine optimization (SEO) techniques.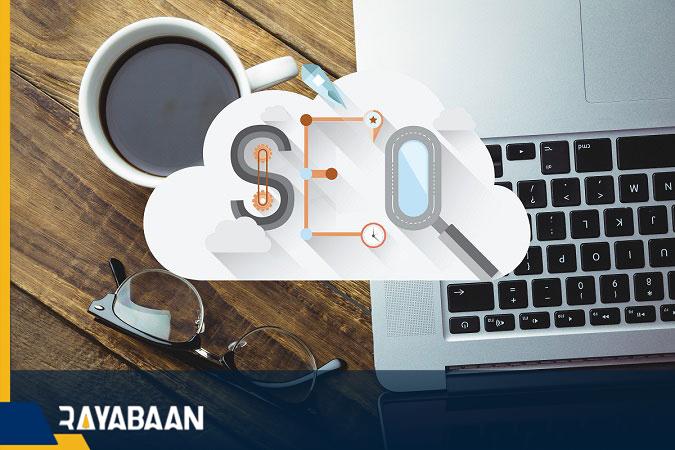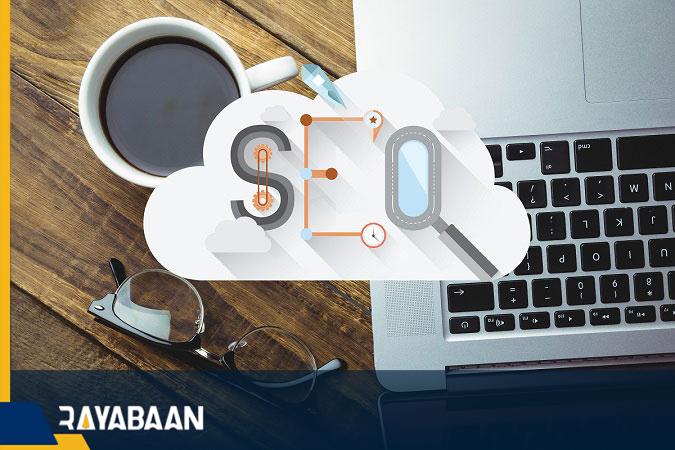 SEO view in Google binoculars
If we want to understand the impact of algorithms on a website, we must first understand the two main parts of search engine optimization (SEO) or website optimization for search engines and then examine the aspects that affect Google's algorithms in the form of these two parts so that we can understand a little philosophy. Explain why and how SEO is best served by Google's algorithms.
The process of ranking improvement and site optimization is defined and implemented in two main parts:
On Page Seo: Internal Page SEO is related to actions taken within a website that Google takes to better understand the content of the website. In this section, all barriers to a favorable user experience for users should be removed.
Off-Page Seo: Off-site SEO includes everything we do off-site and on other sites or social networks to make content more visible to Google. In this section, the behavior of users on the site is also examined.
Also, keep in mind that you have two separate sections to train and run on Page Seo or Site Seo:
Content: Creates the necessary capabilities in the content of the site for Google to understand
Technical: Simplify access to Google to monitor and understand the site
Google's algorithms are constantly monitoring the aspects of internal and external SEO of the site.
Using these parts for SEO, we can rank the main aspects that Google's algorithms use in monitoring a website and rank it in the following order:
Content layer-related factors in internal SEO:
Use keywords in page titles, heading tags, and meta descriptions
Quality and reliability of the content on the web page
Content freshness means updating the site from time to time
Factors related to the technical layer in internal SEO:
Technical condition and page speed
How the website works on different devices such as mobile and tablet
External SEO factors:
The geographical location of the researcher and work
Number of natural and organic links to the page
Finally, by combining all these factors, we can say: the main factors of Google's algorithms for ranking websites on the search results page; The meaning and purpose of the research are discussed by the user, and the relevance of the web page to the question.
Learn more about SEO to bring algorithms with you.
The basis of the algorithms is to find keywords in web pages. This process is done by crawling and crawling the site with Google bots. Crawlers start looking for links on pages when they log into the site, creating a list of pages containing keywords that Google will refer to when a user searches for that keyword.
So it is very important to use keywords on relevant pages on websites. Google's algorithms will search for these keywords in all important sections of the page. Important sections such as the page title, meta description, image replacement text, headings, and first and last paragraphs are important sections of content on web pages.
The distribution of keywords on a web page is very important. Although webmasters should avoid using too many keywords, the main recommendation is to use them regularly across the page.
What we have mentioned in this section about keyword usage is exactly in the realm of SEO or site optimization for search engines. As mentioned earlier, SEO by definition is the process of increasing the quantity and quality of traffic you receive through search engines.
What not to do about SEO?
You'd better never think of cheating Google again. Updated Google algorithms are ready to handle black hat SEOs.
Until a few years ago, it was common for many websites to fill their content with keywords. Originally, Google's algorithm thought that the more keywords you typed, the more important the page should be.
When Google found out about this, it changed its algorithm to penalize sites that fill their pages with keywords, as well as some sites that use black hat techniques for SEO. For this reason, any tactics aimed at deceiving search engines should be avoided. Although it may not be immediately noticeable, Google will eventually figure out what you did.
The surest way is to focus on creating a site that helps visitors answer their questions and provide what they are looking for. Do this well so that your users will love your site.
You have to work hard to create SEO content on the site and share it on social media. This will increase traffic over time and Google will notice your positive performance and white hat search engine optimization. In this case, your web pages will start to rank higher.
A moderate method in SEO, to attract the attention of algorithms
Finally, note that it is time to use a large number of links from spam sites to make a lasting impact on site rankings. But if you are looking for new and faster ways to get more traffic, interaction, and high rankings in search results, then we recommend you to be aware of gray hat SEO techniques. An approach that, in addition to respecting Google's rules, attempts to provide a way of working that can make the most of the potential to attract the attention of Google's algorithms.
List of Google algorithms
Panda Algorithm
Content novelty logarithm
Venice algorithm
Penguin Algorithm
Pirate algorithm
Hummingbird Algorithm
Pirate algorithm
Pigeon algorithm
Gadon Mobile Algorithm
Rank Brin algorithm
Blind mouse algorithm
Medical algorithm
Brett algorithm
Google Dance Algorithm
Google Sandbox
MUM algorithm
First Index Mobile Algorithm
Frequently Asked Questions
What is SEO and how does it work?
The process of getting organic traffic from search engines is called SEO. The goal of optimization or SEO is to improve the site's position in search engine results. The higher the position of the site, the more people will visit your site.
SEO is better or advertising in Google AdWords?
SEO helps to increase the ranking of the website in the search engines and the Google company is not paid, but advertising in Google AdWords is a paid advertising method and allows businesses to have the chance to display their ad in the search results. to be
Do small businesses need SEO?
If you own a small or local business trying to get more customers in your city or neighborhood, SEO is very important because it enables people to find you first and get to know your brand according to the reviews. More than 90% of people are interested in receiving their services from local businesses.
What is the difference between SEO and digital marketing?
SEO is primarily focused on ranking a website. Digital marketing aims to strengthen and promote the brand through various digital channels such as websites, social media, emails, etc.
How long does it take to learn SEO?
It takes 1 to 3 months to learn the basics of SEO. The basics of SEO can be understood and learned within 3 months, however, more advanced concepts can take anywhere from 6 to 18 months.
What are the benefits of SEO?
If a strong SEO has been done on your site, your site can get thousands of visitors every month, and it is natural that it can have a direct relationship with your sales and audience attraction. By using SEO, your brand will be known and you can get a special place in your business.
What are the common mistakes in SEO?
There are some common SEO mistakes that can harm your site. Some of these cases are: 1- Wrong choice of keywords 2- Low-quality content 3- Spam keywords 4- Content theft
If this article was useful for you and you know any news about What is SEO and how does it works please share them with us.