Reasons for the usefulness of "Instagram marketing strategy": Instagram is the second most visited website after Facebook. It's the number one visual medium with over 1 billion monthly active users and 500 million Instagram Stories viewed daily. These days, everyone from people to pets to the most important businesses is on Instagram. The growth rate of businesses operating on this platform is increasing dramatically.
But is it worth spending some of your capital and business budget on Instagram marketing? The answer to that question is definitely yes, but if you haven't taken Instagram marketing seriously, you're missing out on one of the biggest platforms to grow your business.
Many reasons make Instagram marketing one of the most important parts of your social media marketing strategy. including:
Instagram has over a million monthly active users.

Instagram users spend an average of 53 minutes a day.

About 71% of marketers use Instagram marketing.

About 45% of Instagram users are between 18 and 44 years old.

90% of Instagram users follow at least one business.

Over 83% of Instagram users have discovered and purchased a new product or service on the platform

.
The truth is that Instagram is no longer just for personal use. It is now a global platform that allows companies to publish their content, attract new talent, showcase their products and inspire their audiences.
Instagram can also help you increase your brand awareness and introduce new products. 130 million Instagram users engage with shopping content every month. Instagram allows you to promote your brand and product in a friendly and authentic way.
Despite all these Instagram marketing statistics, you may still be unsure about what Instagram marketing is, how Instagram marketing works, and its benefits. Although this platform may seem a little scary at first, it can provide bright horizons for you and your business. That's why we have prepared this Instagram Marketing Guide for the rayabaan team.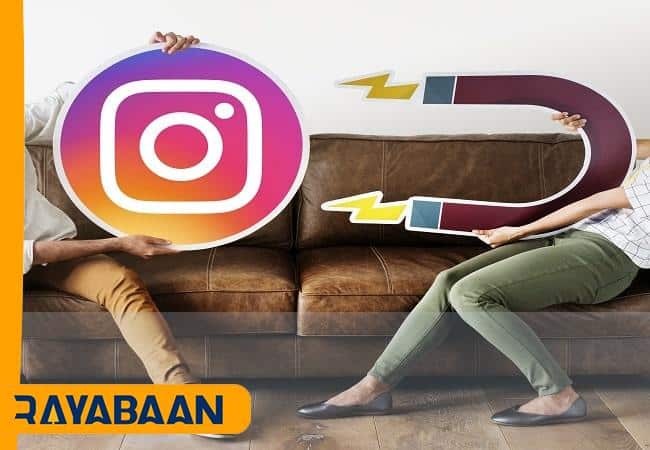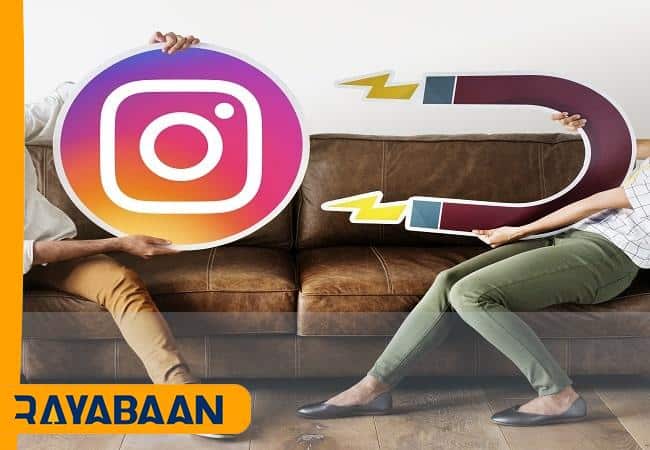 Instagram marketing is how businesses use Instagram to connect with their audience and market their products and services. Recently, Instagram marketing has grown in popularity as a fun way for companies to showcase their culture, hire new employees, engage with customers, and showcase products in new ways.
The reason Instagram is such a great platform is that many businesses have found that they can use influencer marketing to reach a larger audience.
Benefits of Instagram Marketing
Reaching a large audience who is engaged in business and wants to buy from them is the main benefit of Instagram marketing. However, this social network has some interesting advantages.
4 Surprising Benefits of Instagram Marketing
Strengthen the brand
Increase engagement
increase sales
This a golden opportunity to grow your audience
In the last few years, Instagram has evolved from a place to create wealth or success to a useful platform for business purposes. The top four benefits of Instagram marketing make it worth allocating a portion of your digital marketing budget to see how it can impact your business.
Types of Instagram marketing
To get to know Instagram marketing better, it is better to get to know its types.
1. Organic content
Organic content means content such as photos, videos, and stories that you have not paid to publish and make available. This type of content should have the main place in your content strategy. Because the best type of customer attraction and product sales is organic and natural type. You have probably seen many store pages on Instagram that produce useful and valuable content for their audience.
For example, a store that sells electronic parts and accessories may publish attractive posts about these products that increase your knowledge in this field. Users interested in this field will be attracted to that page and use its useful information. Finally, if they are going to buy from somewhere, they will first of all trust the store on the same page.
2. Instagram ads
Using Instagram ads is a direct way you may get results much faster than organic content. But of course, you have to pay for its implementation. Instagram can show your ads to users in different formats; These formats include posts and stories
. If you have ever been an Instagram user, you must have come across advertising posts. Posts that appear on your feed page and introduce you to a product or service. A sponsored tag is usually seen at the top of the post.
In the sense that this is an advertising post. Ads can also be displayed in Instagram stories. When users are viewing the stories of their followers, they come across advertising stories. Studies and statistics show that advertising on Instagram stories is more effective than mail advertising.
3. Influencer Marketing
Influencer marketing is one of the most important types of marketing in social networks, especially Instagram marketing. This type of marketing is also widespread in Iran. Influencers are people who, through activity in a specific field, have managed to bring a large number of followers themselves.
Their fields of activity can also be different; From fashion and clothing to technology, food, and entertainment. Influencers are present on almost all platforms and social networks, and Instagram is no exception.
If you can find an influencer who works in the same field as you, using him can create a significant increase in followers, sales, and awareness of your brand. The main and important thing is that the desired influencer's work is related to your work.
4. Holding an Instagram contest and lottery
Instagram contests are another way to grow on Instagram. You can define a contest or raffle or a combination of both with a prize in your Instagram marketing campaign. The most common method of holding a contest on Instagram is to encourage users to follow the page and mention their friends in the comments.
With this method, you will increase your followers and many people will see your contest post. In general, the engagement and interaction rate of the page increases and increases your sales. Make sure that the contest is clear and the prizes are clear in advance and announce the winner.
Instagram tools for businesses
Instagram has provided many powerful tools to businesses through which they can build good communication channels with their audiences and customers. Even if you are not a regular user of Instagram, you probably have a basic familiarity with its most popular tools. Let's take a look at some of these tools.
1. Instagram hashtags
Hashtags seem to be everywhere on the web these days. Using hashtags on Instagram should be one of the main priorities of your content strategy in this network. Hashtags are one of the ways through which users find the posts and content they want on Instagram. Especially if a particular hashtag is trending, users are more likely to search for it.
So if your post and content are related to a certain trend, be sure to use its special hashtags. Another important feature of Instagram is that users can follow the hashtag they want. That is, in addition to accounts, you can also follow hashtags and see posts related to that hashtag on your feed page.
This means that you can simply go to the home page of users who don't even follow you by using relevant hashtags, and this is a good opportunity to get their attention as well. Using the Keyword Tool, you can see the number of posts related to each hashtag and find out its importance. Also, this tool produces a series of related hashtags for you that you can use in your agenda.
2. Instagram story
Statistics show that more than 500 million Instagram users use the story tool. Various features of the story, such as being short (15 seconds), being deleted after 24 hours, and not being saved, have made this tool highly attractive to users.
Also, stories have a higher chance of being seen than posts. Therefore, the Instagram story is a good opportunity that you can take advantage of. Here are some ideas that you can use in your stories:
You can answer frequent and popular questions about your company and business in the story.
You can share the behind-the-scenes of your activities on your Instagram or business page in a story.
Promote your new content like a blog post or infographic.
Survey users on various issues and use their opinions in creating your content and strategy.
Hold a contest and encourage users to participate.
3. Instagram live
Live Instagram allows you to communicate with your users in the form of broadcasting a live program. This tool can be very useful for you when holding events or talking about a specific issue.
The interesting thing about Instagram Live is that users will always see your Live icon at the beginning of their stories. They also receive a notification when the live starts. But you should be careful not to use this feature indiscriminately. Only use it if you have good content to offer.
4. IGTV
While you cannot post more than 15 seconds in Instagram stories and more than 1 minute in posts, you can publish one-hour videos on IGTV.
In the IGTV section, users can search among videos based on their interests. Also, the system algorithm automatically suggests videos to the user based on his activities.
5. New Reels feature
This feature is for inserting short and attractive videos similar to the Tik Tok application. And it can be in the form of posts and stories.
6. Comment and direct
Encouraging users to post comments and send direct messages is one of the ways to increase engagement and improve the Instagram page. Also, a timely response to all comments and direct messages will help you grow.
7. Facebook business suite
By connecting your Instagram page to the new Facebook business suite tool, you can add many features to your Instagram page. This also helps to make your page more secure. Note that to use this feature, you must be a Facebook member, and to use Facebook.
With Facebook Business Suite, you can reply to comments and direct messages from your computer. Likewise, you can activate the automatic response for your Instagram page so that users can see your pre-written response after the direct link. Likewise, you will have detailed analytical statistics of the page and more in this section. The possibility of installing store plugins for the Instagram page and setting up an Instagram online store with the ability to connect to the website and the possibility of displaying in the Instagram advertising system (Promotion) is also possible in this section, unfortunately, due to sanctions.
Strengthening the brand with Instagram marketing
Instagram marketing works wonders for improving brand awareness. 83% of users agree that this social network helps them discover new products or services. Don't forget the magical effect of Instagram in building audience trust in your business.
Increase engagement with Instagram marketing
Social networks are one of the best channels to keep in touch with customers. They allow you to get all the information you need about your audience and potential customers. Get feedback from your audience through likes or comments, engage them with interesting content about your business, let them know about special offers, and in short, turn Instagram into a showcase for your business.
Increase sales with Instagram marketing
Instagram marketing is a savior for businesses that cannot pay for advertising through traditional means of increasing sales. Instagram offers a robust set of tools that allow users to shop on Instagram. Instagram stories include links, ads, and more.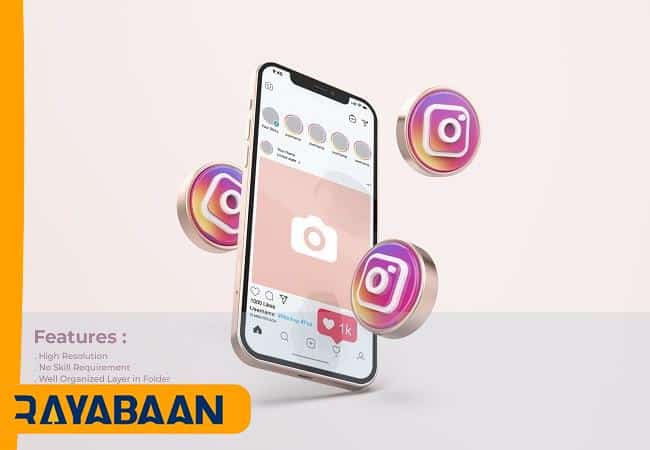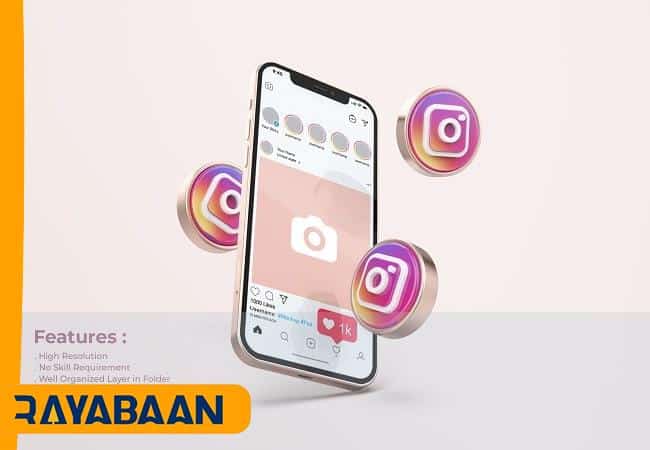 A golden opportunity to get a bigger audience with Instagram Marketing
The advantage of Instagram marketing to determine the target audience will increase the success of the business. This possibility is available thanks to Instagram's insight options. Using them, you can target your audience based on demographics, interests, behaviors, and more.
Instagram's analytics tool allows you to measure the performance of your ads. You can track reach, total campaign cost, number of purchases, and cost per purchase.
Instagram marketing strengthens your brand, attracts an audience that wants to buy, and engages them with your business. If you want to get the most out of your Instagram marketing, Raya Branding's digital marketing department recommends using Instagram marketing tricks as the first step before taking the Instagram plunge and then formulating an Instagram marketing strategy. Remember that today's audience is very smart and precise, and a small mistake in Instagram marketing can damage your reputation and capabilities.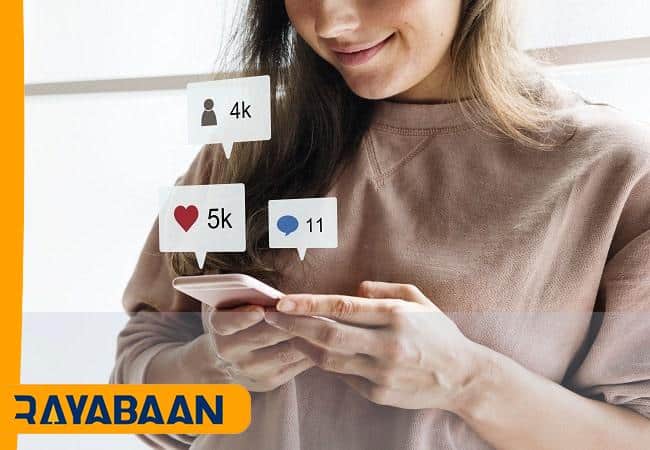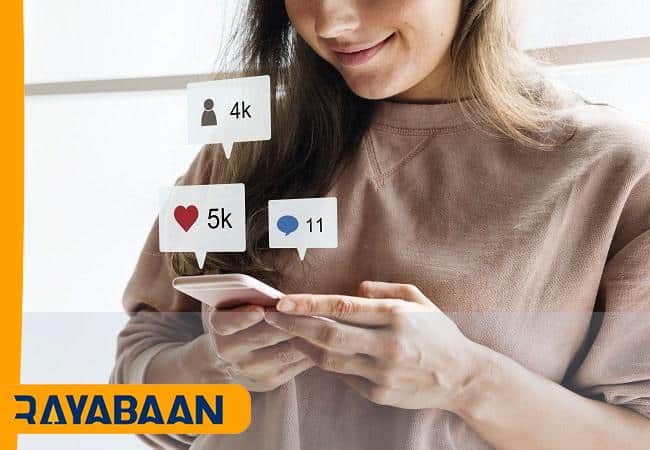 Formulating an Instagram Marketing Strategy
With an advertising audience of over 1.16 billion, Instagram offers significant opportunities for businesses. 90% of Instagram users follow at least one brand. It is noteworthy that not only consumer goods benefit. More than 36% of B2B decision-makers use Instagram when researching new products or services from their partner companies.
This Instagram marketing tip is enough to get you started on improving your Instagram marketing strategy, whether you're just starting or you're already a pro.
Maje's dynamic ideas department worked with entrepreneurs to conduct field research on the current state of small businesses and found it to be the most important opportunity to promote their brand. use of social networks, especially Instagram. The reason for the popularity of Instagram marketing is the ease of navigation.
Many businesses are rushed and unplanned on social media and forget the most essential part of Instagram marketing, which is developing an Instagram marketing strategy, but don't make that mistake! The importance of Instagram marketing advice to the growth and success of a business is as important as providing the raw materials for the production of products.
Since Instagram is very different from other popular social networks, it requires a different marketing strategy. To develop your company or your brand uniquely, start by booking an appointment for an Instagram marketing consultation at Poyan Mage's Idea Department.
Guide to marketing on Instagram
As mentioned earlier, the first step in Instagram marketing is developing a strategy. All marketing channels need a comprehensive strategy to bring great results to your business. Follow the step-by-step instructions to create an Instagram marketing strategy.
Set your objectives
Start creating your Instagram marketing strategy by setting goals. Goals underlie everything you do on Instagram, from defining your content formats to marketing tools.
Companies typically start Instagram marketing with the following goals:
It increases the audience's knowledge about the business
sales growth
Attracting customers is converting audiences into customers
Converting customers into regular and loyal customers
Your goals should be related to your business needs. If your financial feedback is more or less good, you probably don't need to increase sales through Instagram. Try to focus on customer acquisition or market analysis instead.
For the most effective Instagram marketing, make sure your goals are specific, measurable, achievable, relevant, and timely. When defining Instagram marketing, your goals should be as specific as the example below: "Within 5 years, we need to increase sales through Instagram by 20%."
Define your target audience
Defining your audience is a fundamental step in Instagram marketing. If you don't find your true audience, all your efforts to achieve your business goals will be wasted. List the characteristics of your potential customers, including age, gender, occupation, location, and income level. The better you know your customers, the better results you will get with Instagram marketing.
Analyze your competitors
To succeed with Instagram marketing, study the profiles of your competitors. Find out who they are, what content they post, and how they interact with their audience and other businesses or influencers. You can also research your competitors' branded hashtags to see how popular they are.
Create a business account
Instagram offers its users two types of accounts, personal and business. With training and using Instagram marketing advice, you can take advantage of the features of an Instagram business account to achieve your goals. for example, You can track your performance over time; You can learn more about your followers' behavior; can add information about your company, and introduce yourself to people.
Start creating Instagram content
Content is everywhere on social media and especially on Instagram, especially since Instagram SEO seems to be easier than search engine optimization. The media provides a wide range of content and opportunities to engage the audience. The use of basic and accurate images, videos, and information is one of the advantages of Instagram marketing.
Start by thinking about your main topic and the message you want to convey. Instagram marketing is one of the most flexible methods of digital marketing. You can display your products to promote your business or entertain your customers.
Focus on the quality and beauty of your content
Whatever content you choose, make it beautiful, attractive, and high quality. Remember that your photos are the identity of your business. The most important part of creating content on Instagram is using the right images. It's better to focus on the aesthetics of your site.
Created lv Instagram content calendar
The key to success in Instagram marketing is to provide regular content. Your audience expects you to update your content regularly. On average, businesses publish content 1.5 times a day. Create an Instagram content calendar to keep up this crazy pace.
Grow your followers
How to promote Instagram is an ongoing process, so you need to take the time to expand your audience and increase your Instagram followers. An organic and natural way to do this is through influencer marketing, using hashtags, and designing advertising campaigns. It is best to use Instagram marketing tips to accomplish this task.
Convert your followers into customers
Increasing metrics like likes and comments are great, but it doesn't directly affect your sales; So use different methods to convert your followers into customers For example, you can post promotional messages, showcase your new products, create teasers, and offer offers, and discounts.
Instagram marketing tips increase your chances of success!
Companies often identify marketing techniques and strategic approaches to better serve their audience through Instagram Marketing Consulting.
Instagram Marketing Consulting Services:
Instagram Marketing Strategy Compilation
Content production and submission
Analyze and analyze Instagram marketing results
Communicating with customers and answering their questions
Creates with influencers to design advertising campaigns
competitor analysis
Providing constructive and useful ideas and suggestions to the management of an organization or company
If this tutorial is useful for you, please share your thoughts and experiences with Instagram marketing strategy.