Effective social media strategies | Today,
social media
has become an essential part of business strategy. However, to use these platforms effectively, you need more than just posting content. In other words, to achieve your goals, you need to define a social media strategy. Having a clear plan and determining the steps needed to achieve the desired goals can make a big difference in your work.
So how do you design a social media strategy
?
First, you need to understand the purpose of your social media strategy and be familiar with social media marketing. Social media marketing means using social media and networking to market your brand.
This marketing method allows brands to reach both current and potential customers. Also, brands can show their mission, nature, and personality in this marketing method.
Therefore, it is clear that social media marketing is used as a tool for brand awareness, advertising, performance evaluation, and customer service, and not including it in your business strategy will hinder the success of your brand.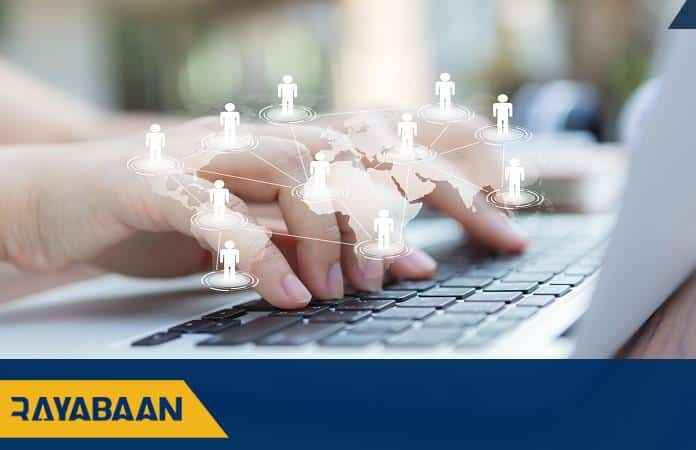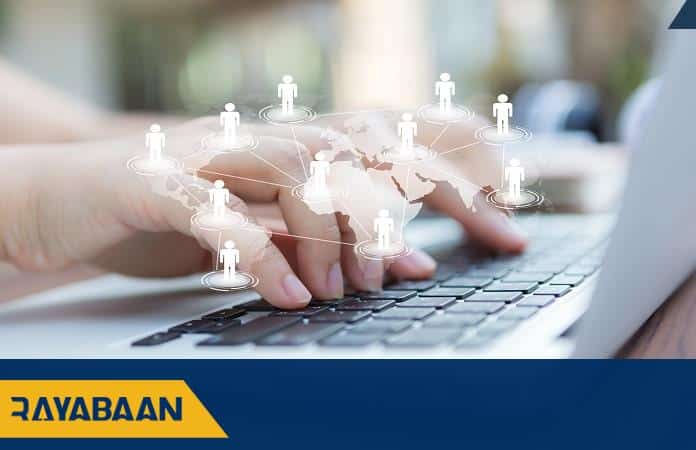 What is social media marketing?
Social media marketing is actually a form of digital marketing that uses existing social networks and platforms and websites to promote a brand's products or services.
Social media marketing is usually abbreviated as "SMM". Social networks are a platform through which the marketer can communicate with his audience or potential customers, hear their opinions, suggestions, and criticisms and build his own community in this way.
SMM or Social Media Marketing includes the following activities:
Presence in social networks

Increase brand awareness

Interacting with current and potential customers through the creation of valuable and attractive content

Driving real and organic traffic to the website
Social media marketers or social network marketers prioritize the use of social networks and know what a commotion these networks and media have created in today's world.
Today, a large part of people's time in Iran and other countries of the world is spent on various social networks such as Instagram, Twitter, Facebook, YouTube, and Pinterest. Familiarize customers with our brand and products and increase our sales significantly.
After being on social media, the social media marketer tries to draw potential customers and audiences to him and then offers his products and services to him.
At one time, marketers used to visit a company or store in person and attract customers for their products, but today, the marketer sits until the customer comes to him and buys from him.
Social media platforms
It is interesting to know that many experts and analysts believe that social media or social networks are more related to sociology and psychology than being considered a technology or technology. In fact, if we want to say what social media marketing is, we can answer that it is marketing based on the needs of today's society.
In a world where nearly 7 billion people live, more than 3 billion people are active on social networks, and this means a miracle. Until a few years ago, there was no news of social networks at all, and people were not very interested in participating in them, let alone marketing in them and forming a concept called social media marketing. Today, many professionals and business people know what social media marketing is and what its benefits are. Following are some very important platforms for social networks:
1. Facebook
According to 2019 statistics, this social network has 2.4 billion monthly active users and 1.73 billion daily active users, and the age group that uses this media is 18 to over 45 years old. Various industries such as e-commerce, retail, banking, financial services, insurance, entertainment, fashion and clothing, real estate, news, health, and sports use this platform. This platform has many fans among Iranian users, but due to various problems, its use for marketing is less visible.
It should be noted that Facebook is one of the oldest social media platforms and includes a set of different social media features. Businesses can use this platform to interact with customers, share content, advertise and support customers. This platform is mostly used to make users aware of the brand and advertisements.
2. Instagram
Instagram is one of the best and most popular social media platforms that has many fans in Iran and the world, and many social media marketers in our country open accounts on this program for advertising, and many Iranian users use this platform only.
This platform is great for sharing photos and videos. Instagram has more than one billion monthly active users and the main age group that uses this social network is 18-35 years old. Various industries can use this social media to increase brand awareness, create valuable content and share it, and advertising. It is also possible to sell products directly on this social media.
3. Twitter
Twitter is one of the best social networks that are common and popular among American users. The medium has 126 million daily active users and 321 million monthly active users, and the main age group that uses it is 18 to over 45 years old.
Various industries and people use it such as news, technology, e-commerce, retail, entertainment, travel, health, and telecommunications. Twitter allows you to express your opinion about an issue in 280 characters. This social media has become famous because of the use of hashtags.
With this media, you can introduce your users to your brand and share your thoughts and ideas with your audience. Businesses can publicize their content with this media.
4. LinkedIn
LinkedIn has 675 million monthly active users. The main age group that uses this social media is 25 to 45 years old. Using LinkedIn, you can find active professionals in your field and communicate with them.
LinkedIn is not a place to sell products directly, but it will be suitable and useful for advertising and familiarizing users with your brand. This platform can be a good place to introduce yourself as an expert and share your experience and abilities with other people.
If you would like to know more information about LinkedIn like "How to make a good LinkedIn company page" and "How to increase LinkedIn followers", follow our educational articles.
Effective social media strategies
Now that you know the importance of a social media strategy, let's talk about its elements. A social media strategy should describe your goals, how to achieve them, and the metrics by which you will measure your progress.
The strategy itself should be such that it can be changed as needed by changing the needs and demands of the target audience and by changing the cultural environment and common trends. As you think about designing your social media strategy, keep these 6 important steps in mind:
1. Set specific goals that align with the main goals of the business
Goal setting is a key component of your social media strategy and the most accurate way to track and measure your success. Your goals should correspond to the
S.M.A.R.T
system, that is:
S.special
M.assessable
A. available
R. Related
T.Time limit
Following this framework will help you set realistic goals that can be assessed at a given time. This way, you can identify your progress and areas for improvement. To evaluate these goals, you should use the criteria most relevant to the type of performance of your brand. Sometimes having a lot of likes on a post doesn't mean your brand is doing well.
Pay attention to metrics such as saves, likes, shares, comments, the amount of time a viewer spends watching your video, and the time social media users spend on your site. The information you get from these numbers will tell you how well your audience is connecting with your brand and whether you need to make changes to your strategy.
2. Define your target audience
Once you have defined your goals, you need to think about who will help you achieve them. You guessed it, your customers! To generate good communication and attract loyal customers, you need to know the target audience, and for example, see what demographic group they belong to. Develop a customer identification questionnaire that includes the following questions:
How old is my client?
What does my client do for a living?
How much does my client earn per year?
Where does my customer live?
What are my customers' values?
What does my customer do in his free time?
These questions will tell you who to target and how to optimize your marketing plan for them. You need to define your
branding personality
and identity to suit those customers. Additionally, you should learn about your audience's social media usage behavior and how they interact with content for brands similar to yours.
3. Perform SWOT Analysis, PEST Analysis, and Competitor Analysis
After determining your target audience; your business You can learn more about your niche and the niche of your competitors. Further research will reveal what elements should be included in your marketing strategy and methods.
A SWOT analysis determines strengths, Weaknesses What are the current strengths and weaknesses of your business, representing opportunities and threats? And what opportunities and threats do you face? After SWAT analysis; You can understand which part of the strategy should be improved and which part should remain the same.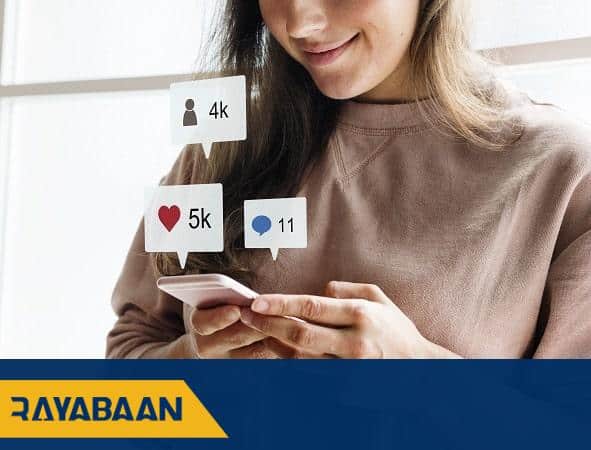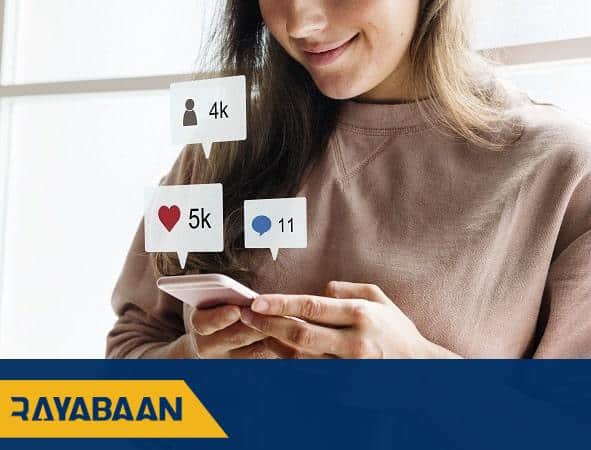 PEST analysis stands for political, environmental, social, and technological analysis. This way, you can check the socio-economic factors that affect your industry. By gaining a general understanding of the social landscape, you can adjust your strategy accordingly.
Finally, competitive analysis is one of the most important parts of designing a social strategy as it defines the competitive conditions and provides the information needed to differentiate the brand. At this stage, you can get inspiration from competitors and come up with ways to make your brand stand out.
4. Familiarize yourself with the social platform of your choice
Part of a social media strategy is determining which platforms are most useful for your brand, how you plan to stay active on them, and how to align your strategy with each platform's guidelines.
Because, for example, what works on Instagram may not be effective on Twitter or Tik Tok. Each page you have on different platforms should represent your brand, but it should also align with the unique features of that platform. Quality is better than quantity, so just pick a few social platforms and define detailed strategies for each one.
For example, you can research what type of content is most popular on each platform, what trends (hashtags, songs, challenges) exist on those platforms, what type of content the audience wants on each platform, and what unique features of each. winning platform stories, tracks, and other presentations. By knowing what content each user group wants to see on each platform, you can achieve your goals.
5. Be disciplined and consistent
Consistency and consistency should be an important part of your social media strategy, as the timing and frequency of posting can make a huge difference in your business. With a little trial and error, you can see which audiences are most engaged with which content and at what time they are most active on their social pages. Some platforms that will help you organize your social media content:
Mailchimp
Hootsuite
SproutSocial
With these platforms, you can analyze your social media data and plan your content accordingly. Your content should symbolize your brand identity and also drive you toward your goals. Sometimes you may want to use different methods and for example use the 20/80 rule which focuses 80% on creating entertaining, educational, and exciting content and only 20% on your services and products.
6. Adjust your strategy based on this information
As you have seen in the previous steps, creating a social media strategy is a process of trial and error, and you need to find what works for your brand and what to avoid. So you need to use the available options and know which one is beneficial for your policy. Social media is sometimes unpredictable; you cannot predict the next trend, how long each trend will last, and what new trends will emerge. So you need to prepare and adapt to new trends!
Book introduction Marketing in social networks
Reading related content and free reading on social media marketing is another great way to learn more. Below are some useful books in this field:
The name of the book: Likeable Social Media: How to Delight Your Customers, Create an Irresistible Brand, and Be Generally Amazing on Facebook (And Other Social Networks)
author: Dave Kerpen
This New York Times bestseller provides reasons to love and engage with followers online and calls it one of the most powerful ways to grow your customer base.
This book will teach you how to prepare effective content for your followers to get more reposts. Author Dave Kerpen also explains why you need to make sure you're consistently delighting your followers to prevent them from losing you at any point.
The name of the book: is Jab, Jab, Jab, Right Hook: How to Tell Your Story in a Noisy Social World.
author: Gary Vaynerchuk
According to author Gary Vaynerchuk, the key to success in social media marketing is not to publish a lot of content but to provide specific content tailored to your target audience and use the right platform to do so.
In his book, Vaynerchuk covers how to do this properly and communicate effectively with your followers and customers on a deeper level through cyberspace. By reading this book, you will learn how to create memorable and unique content that stands out from the competition.
The name of the book: The B2B Social Media Book
author: Kipp Bodnar
Kip Bodnar, CFO of HubSpot, writes about ways B2B businesses can generate more leads and conversions through social media marketing. There are practical methods you can use to increase your followers and improve your ROI as different social media marketing strategies for B2B businesses.
Frequently Asked Questions
One of the best ways to know the audience is to create an audience persona. You can create an audience persona by asking questions like what the audience is interested in, what social network they are most comfortable with, how old they are, what job they have, etc.
What are you going to share?
In response to this question, it is necessary to specify the topic of your content first. If you have a handful of topics in mind, you can share a lot of content with your audience.
Why do you want to be on social networks?
You may have more than one purpose for being on social networks. In this case, it is recommended that you focus on a small number of your goals unless you dedicate a team to handle social network goals.
In this article, we talked about Effective social media strategies. However, we believe that we can still use your experience to produce a better and more comprehensive article.
Share your experiences with us.