WhatsApp is the most popular messenger in the world, even if you are not interested in it, you are probably one of its users, so knowing its tricks can be useful for you. In this article, we want to introduce you to the best WhatsApp tricks.
Several months ago, WhatsApp announced the change in its policies, which caused a wide reaction from users and of course the governments of different countries. The messenger was even recently fined $267 million in Ireland for violating European privacy laws. Additionally, a report questioned the messenger's claims of protecting users' privacy, although Facebook denied such a charge.
Although it is considered a better messaging signal in terms of security, WhatsApp's dominance in the global market cannot be ignored. WhatsApp is the most used messaging app in the market and is used by billions of people around the world.
Examining the strengths and weaknesses of WhatsApp
Before we want to get acquainted with the tricks of WhatsApp, it is worth talking a little about its strengths and weaknesses. One of the strengths of WhatsApp is its high-quality video and voice calls. Perhaps, before WhatsApp, the only powerful application that was suggested for making video and audio calls was Skype.
But after the launch of WhatsApp, there was fierce competition between these two social messaging giants. Because both of them provided video and voice calls to their users in the best possible way.
Maybe there are many WhatsApp tricks today, but in the beginning, the user space of this application was more limited than it is now. As we said, Skype is a powerful software for video and audio calls, which offers unique services in this field.
In fact, WhatsApp used to focus more on this issue, but after the passage of time, it changed its course. Compared to Telegram, WhatsApp is relatively weaker in terms of chat facilities. It means that it is not possible to completely delete the messages in it. With the evolution process that WhatsApp has every time it is updated, we hope that these problems will be solved quickly.
The best WhatsApp tricks
In this article, we want to introduce you to the best WhatsApp tricks so that you can use WhatsApp professionally and stand out from the rest. Stay with me until the end.
Disappearing WhatsApp messages
Disappearing messages, as the name suggests, disappear automatically after a certain period of time. This period, which is 7 days in WhatsApp, can help protect the privacy of users. Of course, this feature also has problems. For example, before deleting such messages, you can create a backup file or take a picture of the screen with a camera.
To use this feature, just tap on the WhatsApp group or chat name at the top of the screen and scroll down. Here you can enable the disappearing messages feature. To learn how this feature works, you can read this rayabaan article.
Archiving WhatsApp conversations
If you are one of the most active users of WhatsApp, your chat page is probably quite busy. In this case, you can go to the ability to archive chats in this messenger. With this feature, you can hide conversations without deleting them.
To archive, a chat, swipe to the left on the chats tab. Archived conversations can be found at the top of the chats tab, and swipe left again to remove them. You can also do this by tapping and holding on to a conversation.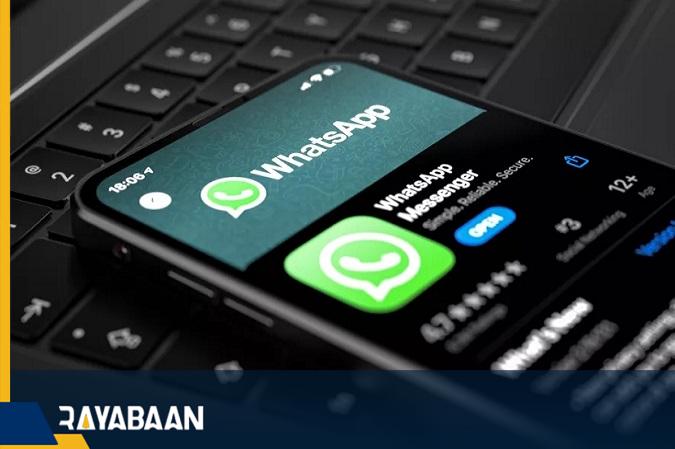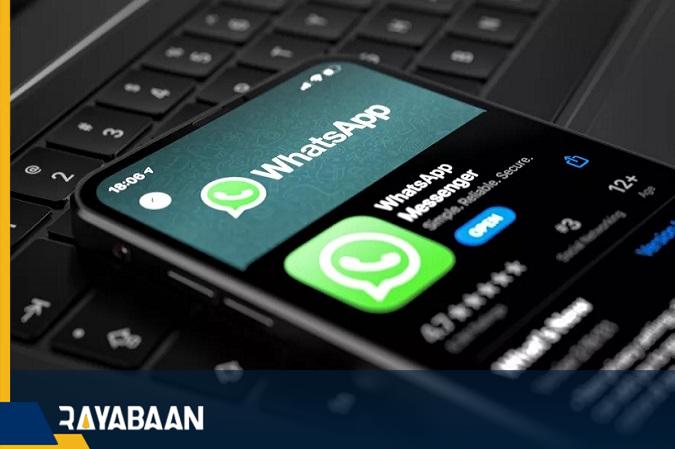 How to install two Whatsapp on one phone
Backup in WhatsApp
Messages in WhatsApp are end-to-end (E2E) encrypted, but this is not the case for its backup version. Of course, WhatsApp is working on such a feature for backup files and will release it to users soon.
WhatsApp encourages its users to back up in the Google and Apple cloud services, but in terms of security, such work has its own risks. For this reason, Signal does not provide users with a cloud backup feature.
Disabling cloud backup can increase your security by preventing your messages from being stored on Google and Apple servers. Although such an approach leads to increased security, on the other hand, you face the risk of losing your chat history. If you don't have a problem with this, just go to Settings, Chats, Chat Backup and turn off the automatic backup feature here.
Block contacts on WhatsApp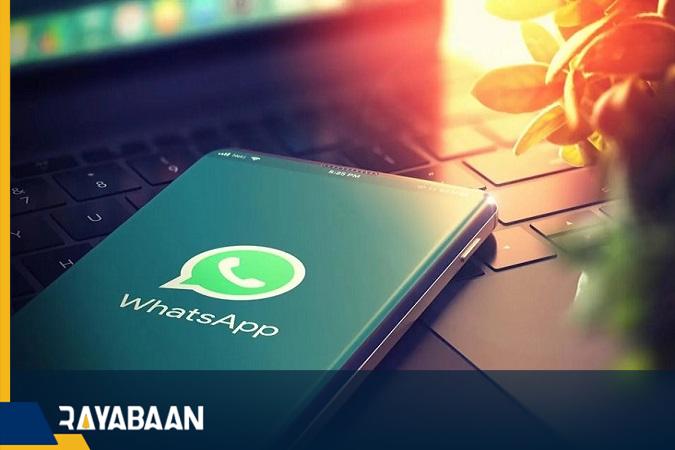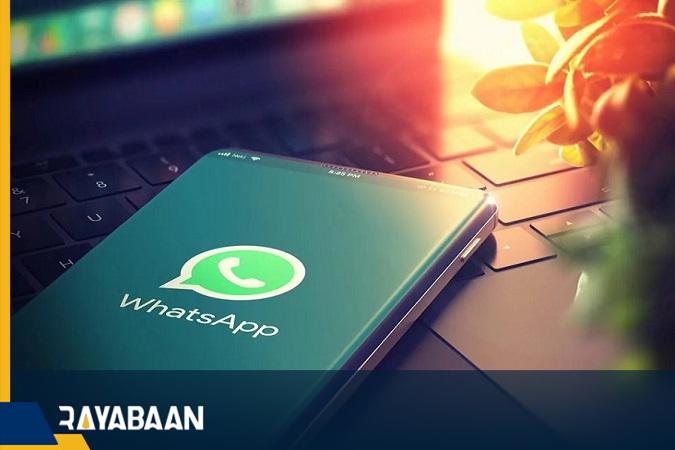 Let's go to another WhatsApp trick, which is blocking users. You can easily block a user on WhatsApp. For this, just go to conversations, contact information, and contact blocking. Instead, you can go to Settings, Account, Privacy, and Blocked and add the new person to the list here.
The person you block on WhatsApp will not know about such a thing. However, he will no longer be able to call or message you. It will also not be able to see the last time you were online.
If you change your mind after some time, you can go to the privacy and blocked section and unblock the contact here.
Another means of blocking this messenger is to send a report. You can report spam messages to WhatsApp with this feature to prevent other people from sending similar messages. To do this, in the contact information section, select the option of contact report and report and block.
How to recover deleted messages on WhatsApp?
Transfer conversations from iPhone to Android
In the past, you couldn't easily move messages between Android and iPhone because encrypted messages were stored entirely on the device itself, not in the cloud. However, WhatsApp made it possible to transfer the history of conversations and their content between Android and iPhone devices, although this feature is now available to Samsung phone users.
To use this feature, the devices must be physically connected to each other through a USB-C to Lightning cable, and then use the QR code. Of course, the phone number must be the same on both phones.
Delete data from the old device
If you want to change your phone, you should no longer have your WhatsApp account on it and you should also wipe your data. If you have a new number, simply delete the old account and register again in this messenger. Before you go to your old phone or sell it, wipe all data on it, even the ones stored on the memory card.
For some time, WhatsApp has been working on the ability to connect multiple devices to one account so that you can use your account without having to connect your phone to the Internet. This feature is still in the beta stage and we don't know when it will arrive for the regular and stable version.
WhatsApp two-step authentication
To increase the security of users and prevent their accounts from being hacked, WhatsApp provides two-factor or two-step authentication. This is done by a PIN and you have to enter it every once in a while. With such an approach, WhatsApp wants you not to forget this new password.
Two-factor authentication is not enabled by default and you have to enable it manually. Go to Settings, Accounts, and two-factor authentication and enable it. After that, you need to create a six-digit PIN and then enter an email address so that you can reset it if needed. You can read this rayabaan article for complete training.
WhatsApp also supports biometric systems and you can lock it with your device's fingerprint sensor or iPhone's Face ID so that others cannot access your data.
Request account information
You can register a request in WhatsApp to access your account information and settings so that this messenger will provide you with a report, which of course does not include your conversations. To do this, go to settings, account, request account information, and request report.
Approximately three days after registering the report, WhatsApp will send you a notification and let you know how long the report will remain on its servers. Do not change your phone number or delete your account until you have access to the data.
Privacy settings
By default, WhatsApp provides a lot of information about you to your audience, including things like reading messages, how long you've been online, and your profile features, such as your picture. If such things bother you and you want to maintain your privacy, you can easily change such settings.
To do so, go to Settings, Account, and Privacy. Of course, changing the settings is a two-way process, that is, if you prevent seeing your last online time, you can no longer see the other person's online time. Of course, WhatsApp is working on a new option for the Last Seen feature to have a list of specific users.
Add contacts with a QR code
Another one of the best WhatsApp tricks is related to how to add contacts. You can do this using QR codes just go to the settings, select the scan option and scan the QR code and finally touch the add contact option.
To scan from images, open Settings, tap the QR icon next to your name, tap Scan, and select the Images icon at the bottom of the screen. Next, select a WhatsApp QR code and add the contact to your account.
Memory management by preventing automatic downloads
WhatsApp automatically saves all the images in your device's gallery, which not only can be a hassle at times but also takes up a lot of space on your phone over time. So you can disable the automatic download of media files.
To do this, go to settings and storage and data. Here you can disable the automatic download of files. In addition, it is possible to manage space in this section, and by deleting files you do not need, you can free up space on your device.
How to Backup WhatsApp Messages
Writing highlighted, italic, or underlined text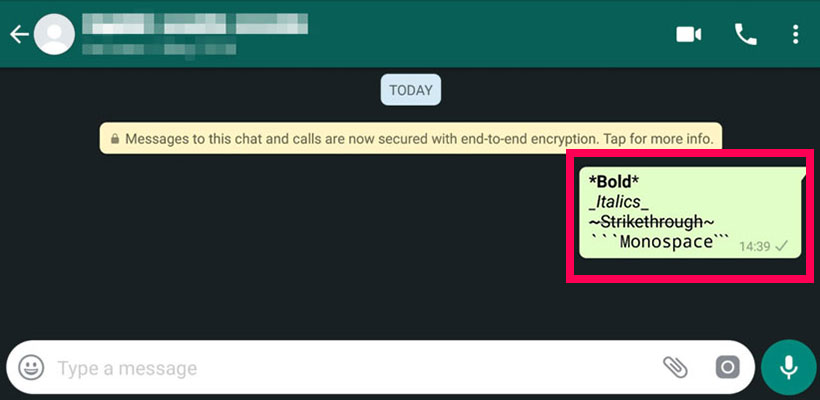 WhatsApp introduced this feature a few years ago, but still many users do not know about its existence. This WhatsApp trick is as follows: by putting special signs at the beginning and end of the desired texts, you can change their shape and appearance. For example, if you want the desired message to be "bold", you must type an asterisk at the beginning and end of it; For example, write *Hello*. To italicize, write _Hello_ and to underline the desired text, type ~Hello~. If you want the texts to use the "monospace" font, type three times before and after the text, which will finally become: "Hello".
Quote on WhatsApp
During high-speed or group chats, in order not to lose the thread, it is better to use this feature. To use this WhatsApp trick, select the desired message and after tapping on the arrow facing to the left (the first arrow from the left), you can directly type the answer to the said message.
Reducing the internet consumption of WhatsApp calls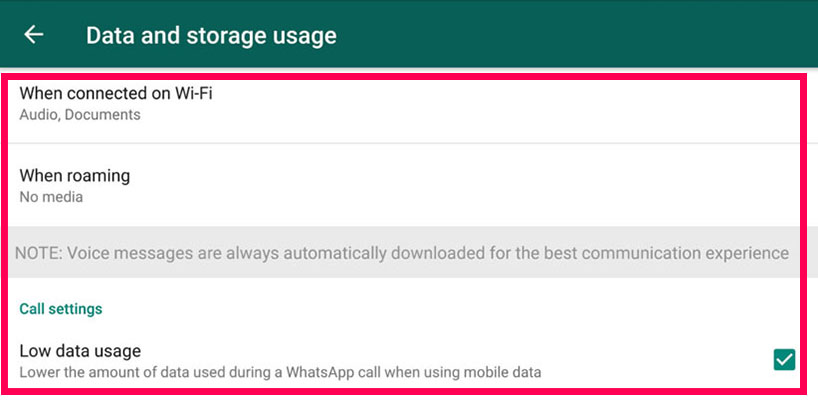 WhatsApp voice and video calls consume a lot of internets, but by using this WhatsApp trick, you can reduce the amount of these calls when connected to the mobile internet. To do this, go to the "Data and storage usage" section in the "Setting" section, and at the bottom of it, you can see the "Low data usage" option, which, by activating it, will reduce the mobile internet usage during WhatsApp voice and video calls.
View the detailed statistics of WhatsApp internet usage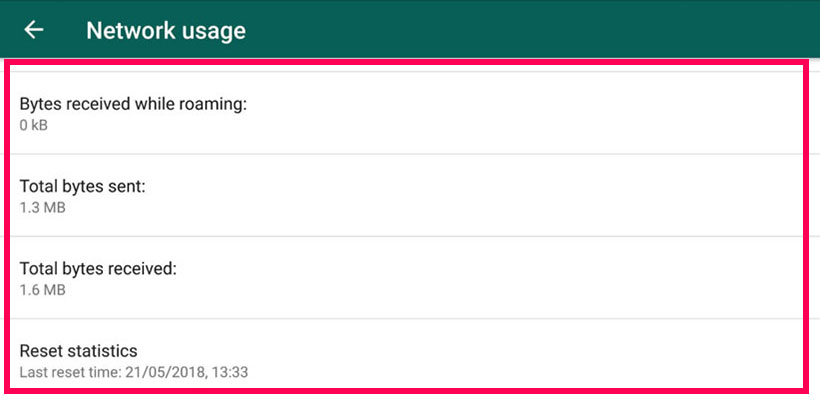 This WhatsApp trick allows you to access WhatsApp internet usage statistics separately. To do this, refer to the "Network usage" section in the "Setting" section and then "Data and storage usage". In this section, you can see the amount of internet used for sections such as calls, messages, and other items. Unfortunately, statistics related to mobile internet and Wi-Fi are not presented separately in this section.
Viewing the volume occupied by contacts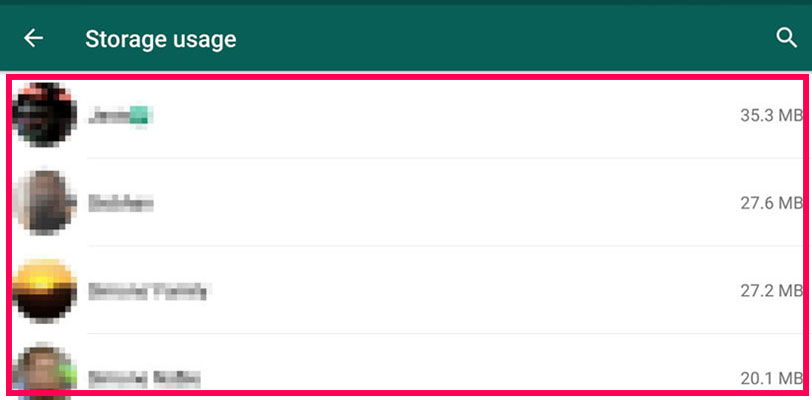 In the "Setting" section and then "Data and storage usage", you can refer to the "Storage usage" section and see how much of the gadget's memory space is occupied by the files sent by your contacts.
By clicking on each of these contacts or groups, you will see the statistics of this occupied space separately.
Deleting content sent by contacts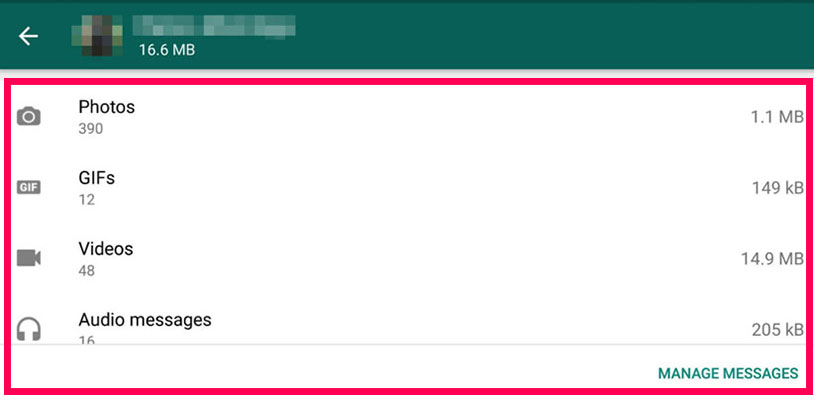 In addition to viewing these statistics, it is also possible to delete these contents. After performing the steps that we explained in the previous trick, you can tap on the icon of the desired group or contact and select the "manage messages" option at the bottom of it. With this, you can activate the options related to different contents so that all these bulky contents can be deleted by clicking on "Clear messages".
Request account information in the new WhatsApp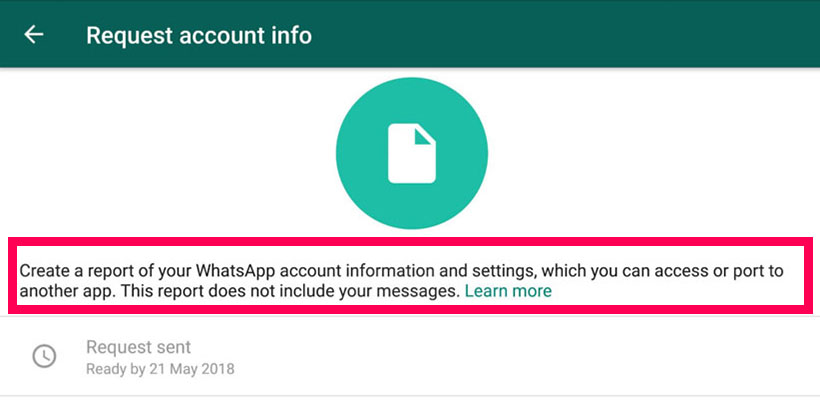 Like Facebook and Twitter, the new WhatsApp also allows its users to receive account information and settings in a ZIP file. Of course, this file does not contain messages and includes profile pictures, group names, and other similar items. For this WhatsApp trick, you must go to "Account" and then "Request account info" in the "Setting" section and then tap on the "request report" option. This process takes about two to three days, and if you delete the account, or change the number or gadget during this time, this process will be canceled.
Emailing the content of chats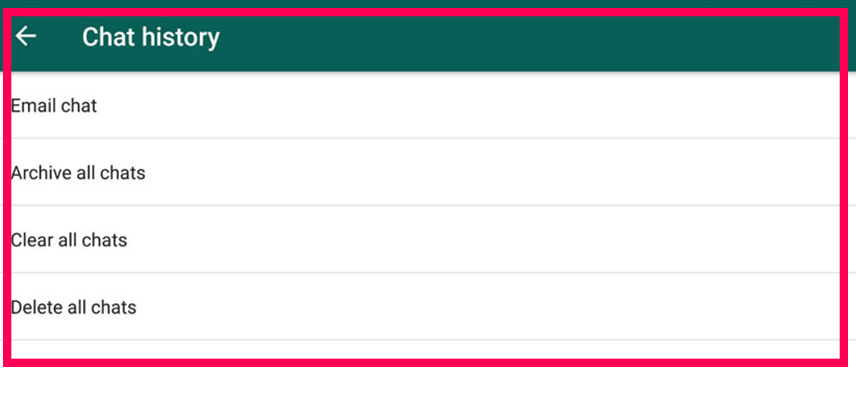 In WhatsApp, in addition to saving the history of chats in the cloud, you can email their content to yourself or others. For this WhatsApp trick, first, go to the "Setting" section, then "Chats" and finally "Chat history" and then tap on "email chat". With this, you can select the history related to the desired contact or group and then email it.
Add a contact to the home screen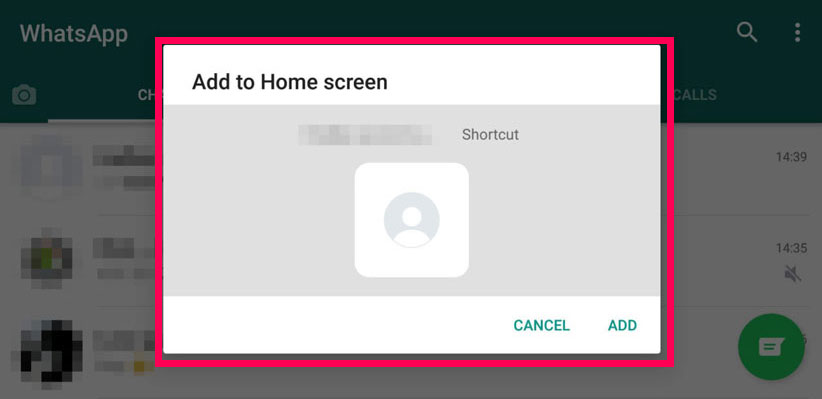 By using this WhatsApp trick, it becomes possible to add a contact to the home screen. This mode is suitable for people who spend a lot of time chatting or contacting certain audiences. To do this, first, tap on the desired contact or group, and then select "More" by selecting the three vertical dots icon located in the upper right corner, and finally tap on "Add shortcut". Finally, this is done by selecting the "add" option.
Disable the read tick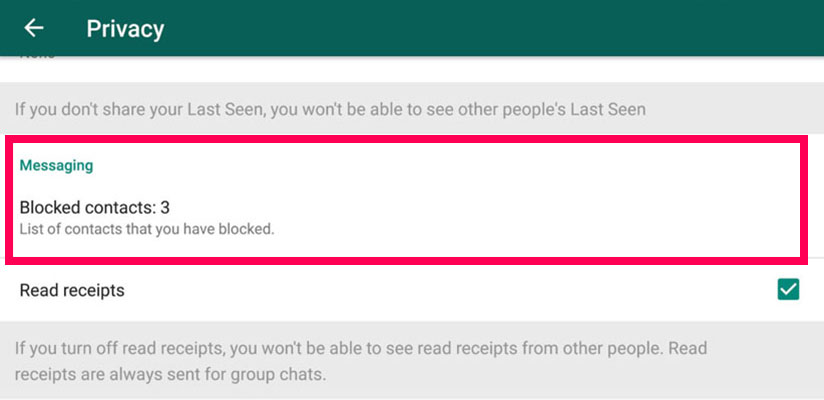 For users who are not very good at using WhatsApp, we must say that this blue tick indicates that the message has been read. If you don't want anyone to know that your sent messages have been read, first go to "Setting" and "Account" and then "Privacy" and finally disable the "Read receipts" option.
Of course, note that by disabling this feature, you will no longer be able to know that your messages have been read.
View the names of group message contacts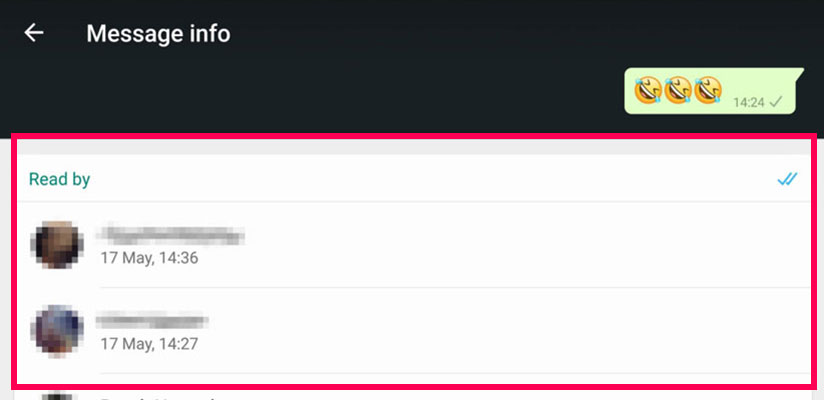 If you like to send group messages, you can find the readers of the desired message with this WhatsApp trick. To do this, first select the mentioned message and after tapping on the three vertical dots icon, select the "info" option.
Disable the last-seen feature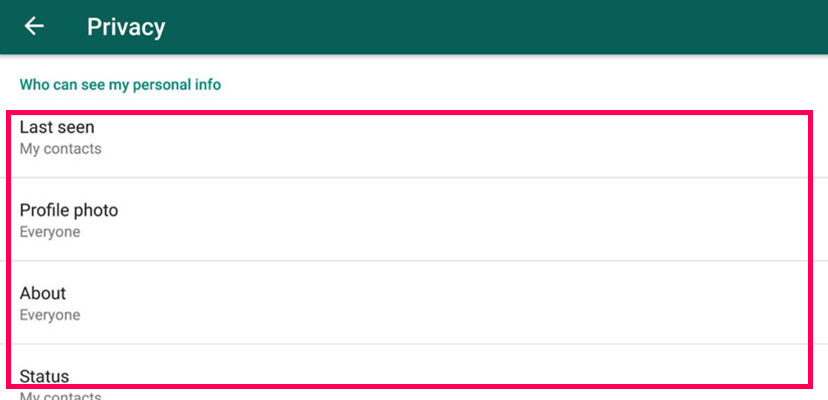 The activation of the last seen feature will make your contacts aware of the last time you visited WhatsApp. To disable this feature, first, go to "Account" and then "Privacy" in the "Setting" section. In this section, tap on the "Last Seen" section, and in this section, you can include your desired settings.
View the list of blocked contacts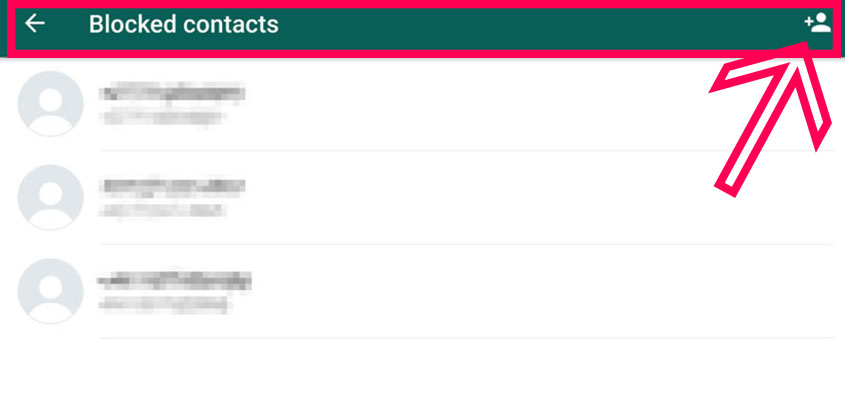 If for any reason you want to see the complete list of blocked contacts, first go to "Setting" and "Account" and finally "Privacy". At the bottom of this section, you can see the "Blocked Contacts" option and by tapping on it, the list of these contacts will be displayed.
How to use the live location feature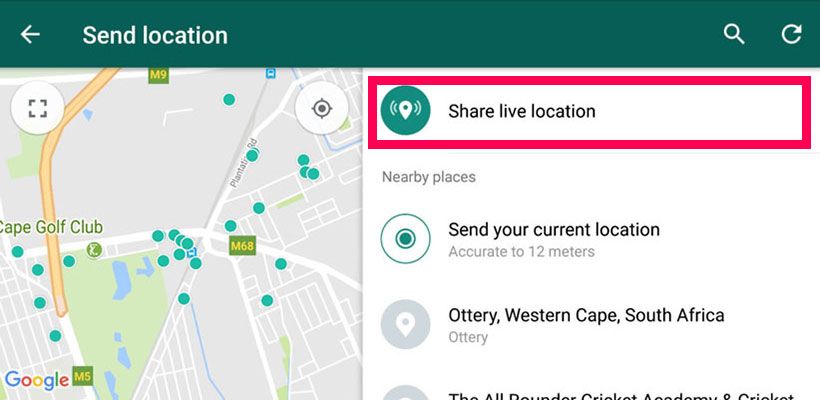 You can easily send your location on WhatsApp. To do this, just tap on the paper clip icon and select the "location" option. But if you want to activate the live location feature for a special contact who can view your location live, you must tap on the "Share Live Location" option after selecting "Location" and specify the duration of this feature.
Personalized notification for contacts
If you are constantly receiving multiple messages on WhatsApp, then you probably disable them to get rid of the constant notifications. But fortunately, thanks to this WhatsApp trick, you can define personalized notifications for your desired contacts.
For this, enter the chat page with the said contact and after entering the contact's profile, select the "custom notifications" option. With this, you enter a menu and after activating the "use custom notifications" option, you can change things like notification sound, vibration type, and even LED color according to your taste.
Mute contacts or groups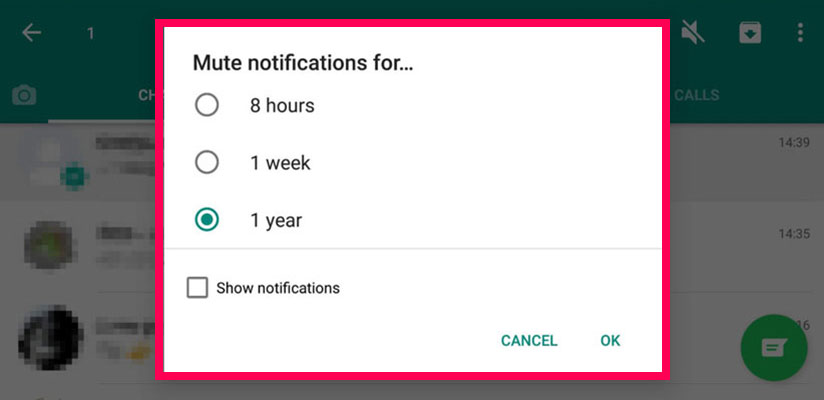 If you are a member of groups that you cannot leave for some reason and you are tired of the sound of notifications, you can turn off the sound of notifications for these groups or contacts.
To do this, first, hold your finger on the mentioned contact or group so that a number of options will be displayed in the upper part of the application. By clicking on the icon that looks like a crossed-out speaker, a menu will open where you can specify the desired time to silence the notification.
---
Conclusion
As you read in this article, there are many tricks that you can use to take your user experience to a newer and more professional level. Using WhatsApp tricks can help you to solve most of your problems easily and not have any special problems using WhatsApp.
---
Frequently asked questions about The best WhatsApp tricks
How to customize WhatsApp notifications?
Click on your contact's name at the top and then select Custom Tone. Now you can choose any special sound you want to notify this contact.
Is it possible to send a message to several people on WhatsApp?
Yes, first go to "Chats" and select "Menu" and then "New Broadcast".
What should I do to prevent WhatsApp from saving sent photos?
Disable Media Visibility in chat services.
---
now you can do many of your tasks without the slightest problem with some great and practical tricks. Here we tried to introduce you to the best WhatsApp tricks. If you have other things in mind, you can share them with us in the comments section.