Threads is the latest social network provided by Meta to compete with Twitter and has attracted millions of users. Since Threads has just entered the arena of competition with other social networks, it will be a good opportunity for those people who are trying to increase their followers on this platform. Increasing followers on other social networks like Instagram or Twitter is more difficult because the competition is high and you have to provide quality content. In this article, we are going to review the tricks to increase followers of Threads, stay with us.
How To Get More Followers On Threads
The new platform is linked to Instagram and allows users to register in the new software with the same username. Threads makes it possible to follow all Instagram followers on Threads, as a result, users who have a lot of followers on Instagram will usually be successful on Threads. However, there is no need to worry, there are tricks to increase followers of Threads that give ordinary accounts a chance to grow more.
1. Regular posting
The first step you should take to increase the number of followers on Twitter is to post a variety of posts. This software may have a small user base at the moment, but this gives you a great opportunity to get more followers by producing interesting content. It is better to look for posts that make you different from other people. Additionally, make posts that help increase your engagement with your followers. The use of images will also be of great help. By creating strategic content, you will undoubtedly take a big step in attracting more followers.
2. Interact with followers
Another tip that can help increase followers is to talk and communicate with followers who read your posts. Try to use trending topics of the day to increase interaction with other people. Posting on hot topics of the day sparks conversations with users.
3. Leave comments for other people
Only interacting with followers is not enough, it is better to visit accounts with similar interests and comment on their posts in the first months. This will make you more familiar with new people and the followers of that person may be added to your followers. In fact, by doing this you will encourage others to follow your posts.
4. Creating attractive content
It's not enough to post frequently, you need to create content that appeals to your readers. It doesn't matter what platform you are working on, in any case, creating interesting content can increase your followers many times over. On Threads, focus on posts that are entertaining or educational. For example, you can share inspiring stories with other people or tell the interesting news of the day. The more interesting content you produce, the more content will be shared and the number of followers will increase.
5. Be patient and persistent
Do not be disappointed after only a few days of trading. You have to wait to increase the number of followers and don't expect your followers to multiply overnight. Over time and by providing valuable content and increasing engagement with your audience, the number of your followers will increase organically.
6. Use your followers on Instagram
Since Threads is linked to Instagram, you can use this to your advantage. You can send follow requests to all your current followers on Instagram. If your followers sign up on Threads, they will follow you.
7. Put your Threads account in your Instagram bio
Instagram has automatically placed your Threads account number in your bio. Seeing this, your followers will know that you have an account on Threads and will follow you. Instagram does this but you need to make sure your app is updated.
8. Buy Threads followers
One of the ways to increase the number of followers on Instagram is to buy fake followers. This method is used in social networks, but we recommend not to go for it. Buying followers is tempting because you will have a lot of followers in a short period of time, but this strategy is not very useful in the future. Maybe you intend to connect with the audience and strengthen your work network, if you use fake followers, the possibility of connecting with real people will be less. We recommend focusing on organic growth and building a loyal community of followers who engage with your content and share their opinions.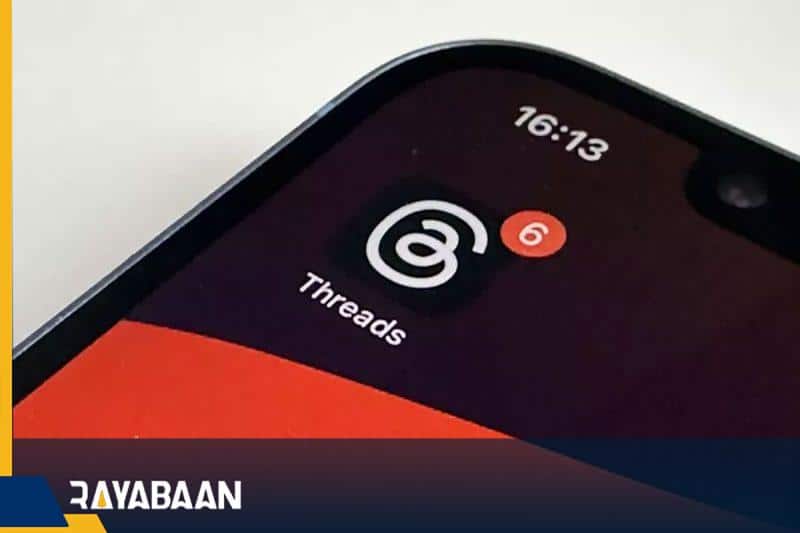 Popular topics for content creation in Threads
As mentioned, producing interesting content is one of the best tricks to increase followers of Threads, which will cause more interaction between you and your followers. If you are looking for a suitable idea for content production, the following topics can help you:
Question posts: By asking interesting questions, you can engage the audience and grow the user community.
Animated GIFs: Give your post more visual appeal by adding fun GIFs.
Quotes: Famous or inspirational quotes can be popular topics for content creation.
Educational tips: You can prepare a list of educational and practical tips in your field of work and put them in your account for reading.
Personal experiences: By sharing personal stories, you will allow users to connect with you and use your experience if needed.
New news: Nowadays, most people follow the news through social networks. By sharing daily news and interesting events, interaction with users increases.
Useful tips for more interaction with Threads users
Due to the importance of communicating with other users, in this section, we will examine the points that will cause more interaction.
1. Like the posts
Like any post that is related to your field of work or that you agree with. This work is one of the simple ways of interacting with others, which provides the context for more communication.
2. Leave a comment for others
Whenever you have a specific opinion about a post, express your opinion and start talking with other people. Constructive interactions with other Threads users can lead to an increase in communication and the number of followers.
3. Repost other users' content
If you come across a post that aligns with your opinion, repost it. For this, just click on the "repost" option and add an additional explanation to that content if needed. By sharing posts, you introduce valuable content to your existing followers and attract new followers who have seen your account through shared content.
4. Follow other users
To know the latest content related to your field of work or hobbies, follow active users in this field. Following these accounts will allow you to view posts and make various comments. By connecting and supporting the account of other users, you create a beneficial environment that will promote growth and interaction.
How often should I post on Threads?
As much as possible, try to update your threads several times a day. Sending several interesting posts can have a great effect on increasing your followers. Of course, you should not only pay attention to the number of posts, their content should also be useful for readers. We recommend that you post at least three times a day in the first month.
final word
The new app developed by the Instagram team provides exciting opportunities to increase communication and interaction with other people in the community. Don't forget that interaction is the key to building strong relationships in any social network. Regularly engage with other users' content, respond to comments, and actively participate in other users' comments section. Increasing followers on Twitter requires constant effort and real interactions.
---
In this article, we talked about "How To Get More Followers On Threads" and we are waiting for your experiences to use these methods. Please share your thoughts with us.