Mascot in branding | The point that all capital owners should pay attention to in branding is that teasers, advertising slogans, and even logo design are forever engraved in the minds of the public so that through this permanence they can convey their business goals and values ​​to the target.
social communication. In this regard, the mascot logo design is very important. If you are new to the field of branding and want to introduce your work to the community members, you should know more about mascots because, in this way, you can better describe your brand personality and have the right mindset for your activities and services in mind to create a targeted community. So join us to get the necessary information.

What is the meaning of mascot in branding?
If you pay attention to the TV advertisements of various brands, you will notice that some of them use cartoon characters or design famous characters to present their brand. In this case, they will only resort to this as a last resort. We have repeatedly mentioned in various articles on brands that the brain gets 90% of its information through sight.
So if you can use a cartoon character or one of the famous characters to present your brand and always use this character in your advertisements, do not doubt that your brand will be a great success because the audience once they see that cartoon character or a famous person will remind you of your brand, and this will indicate that Your brand is registered in the minds of the target community.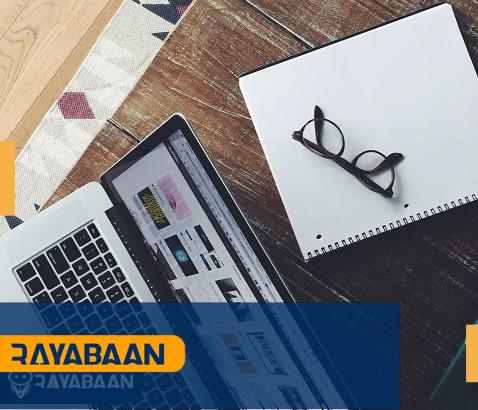 When do you go for logo mascot design?
But if you look closely at the different methods of branding, you will find that there is a great variety of methods and capitalists must choose the best methods based on their business.
Surely this begs the question, when is the best time to go for the design of the mascot logo?
Due to the influence of the mascot logo, if you can put some of your brand capital on the mascot design and hire experienced experts in the field, there is no doubt that it will bring you the best results. Since the purpose of all teaser ads is to be able to click you in the mind of the viewer, it would be wise to use a hometown logo.
Musk is a very cheap, simple, and at the same time powerful solution that guarantees your brand. By designing a mascot logo, you can present your values and business to the audience with a unique personality.
Important points in designing the mascot logo
At this point in the article, you have realized the role of mascot design in the brand, and now you know exactly how much it will cost you to invest in it. Even if you have to spend a lot of money designing guns, you can be sure that everything will work out in the end for you. With that said, there are a few things to keep in mind when designing a toothbrush:
The first point in gun design is your brand. You have to keep in mind that the person you choose to design the gun will be close to your business. Suppose you work in the electrical equipment business. If you can use the "Electric Daddy" character to design your hometown logo, this idea will make customers remember your business by seeing this character from now on.
But do not forget that since other competitors may use the same character, you must act on the design uniquely and especially so that your brand is included in it. In other words, any similarity between the design of your gun and the characters found in other brands will result in an image and even your working conditions will be damaged.
Therefore, the design of the mascots must be very unique. So think ahead and choose a character that you can be sure that your competitors won't copy. In this case, this character belongs in your work for many years and no one can copy such a design.
One of the most important points in designing the Muscat logo is the orientation to the human characters or the use of animal characters in choosing the characters. This depends on your business. For example, if you want to design a Scott logo for your restaurant, it will certainly be more effective if you use human characters.
But suppose you are engaged in dairy production. In such a situation, searching for an animal character such as a cow would be more effective. Of course, it is interesting to know that in some cases we can also use the properties of objects. For example, if you are in the production of stationery, use letters such as pencils, pens, erasers, etc. to design your handguns.
Finally, you need to think of a story to design the mascots. Anyway, you will use this mascot logo in teaser ads. You need to know when and how this character can play a role in advertising you. Then ask the experts to think of a suitable story for your mascot logo
In this article, we talked about mascot in branding, but we are of the opinion that we can still use your experience to produce a better and more comprehensive report.
Share your experiences with us.