Differences between WhatsApp and WhatsApp Business 2023
In January 2018, WhatsApp unveiled a new app designed to help small businesses. This application was called WhatsApp Business and along with having more features, it allows new business owners to interact more with their customers.
However, many users still do not know the difference between these two versions of WhatsApp. That's why in the rest of this text I will tell you about the differences between WhatsApp and WhatsApp Business.
The different logos between WhatsApp and WhatsApp Business
Perhaps the first visible difference between WhatsApp and WhatsApp Business is related to the logo of these two apps. In general, the phone symbol has been removed from the WhatsApp Business logo, and the letter "B" has taken its place.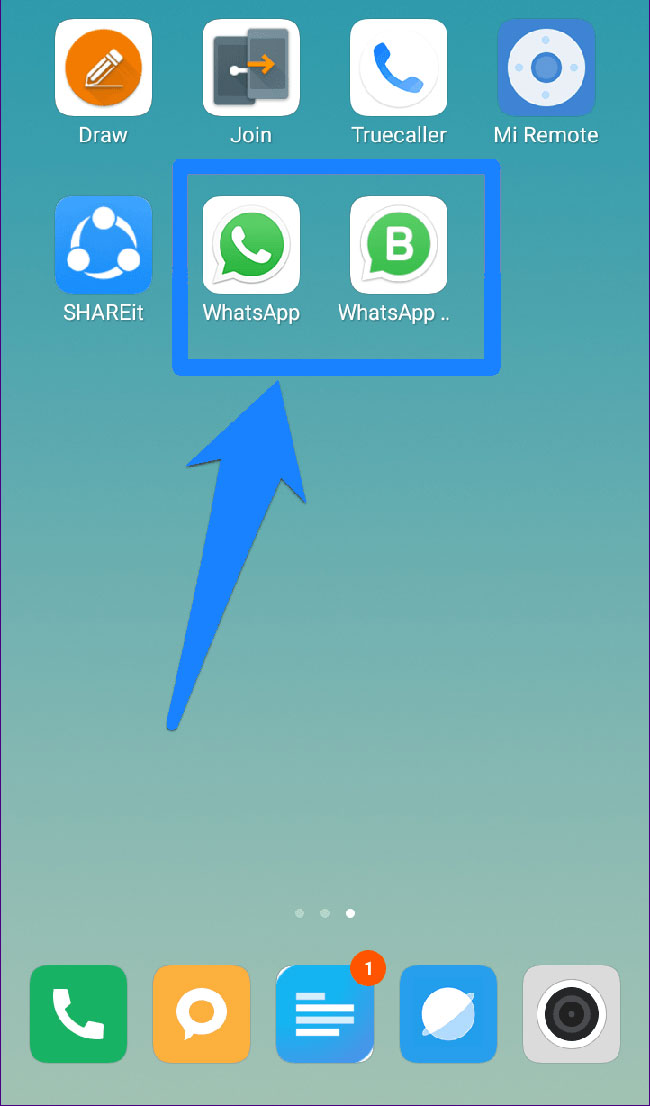 Identification of chats
on WhatsApp Business
Meanwhile, if your work account receives a new message, WhatsApp will remind you by displaying a small bar that the topic of this discussion is complete work.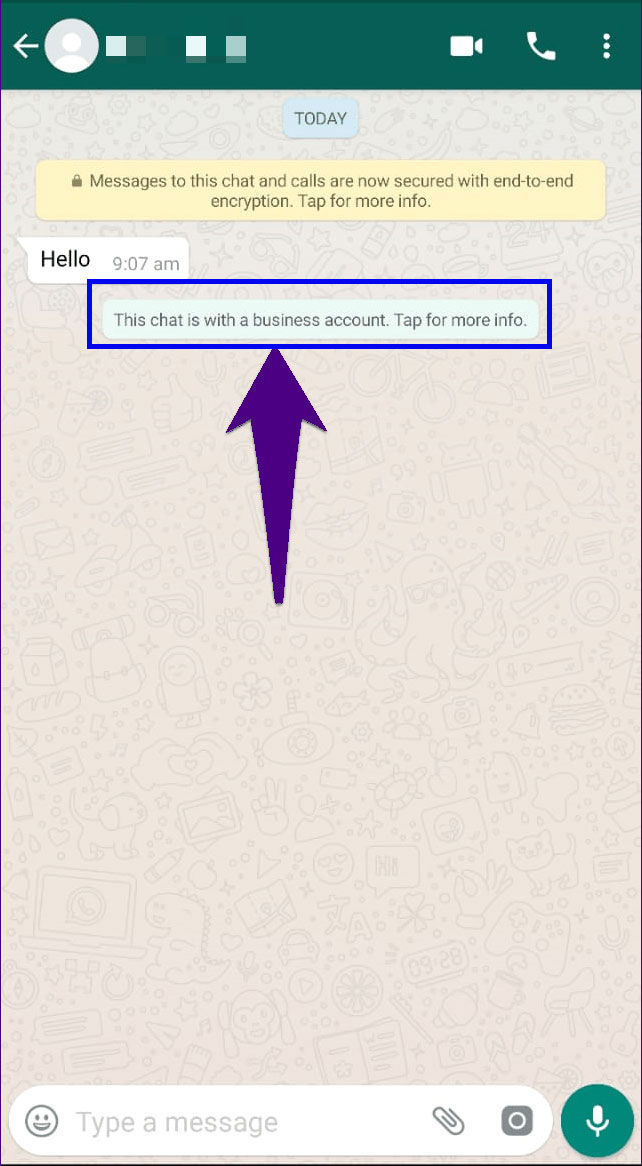 The business description
on WhatsApp Business
In WhatsApp Business, you can create a suitable page for your business and put information such as your address, business description, working hours, and location in it. Thanks to this, customers can easily get to know the details of your business, and as a result, your time will be wasted on additional explanations.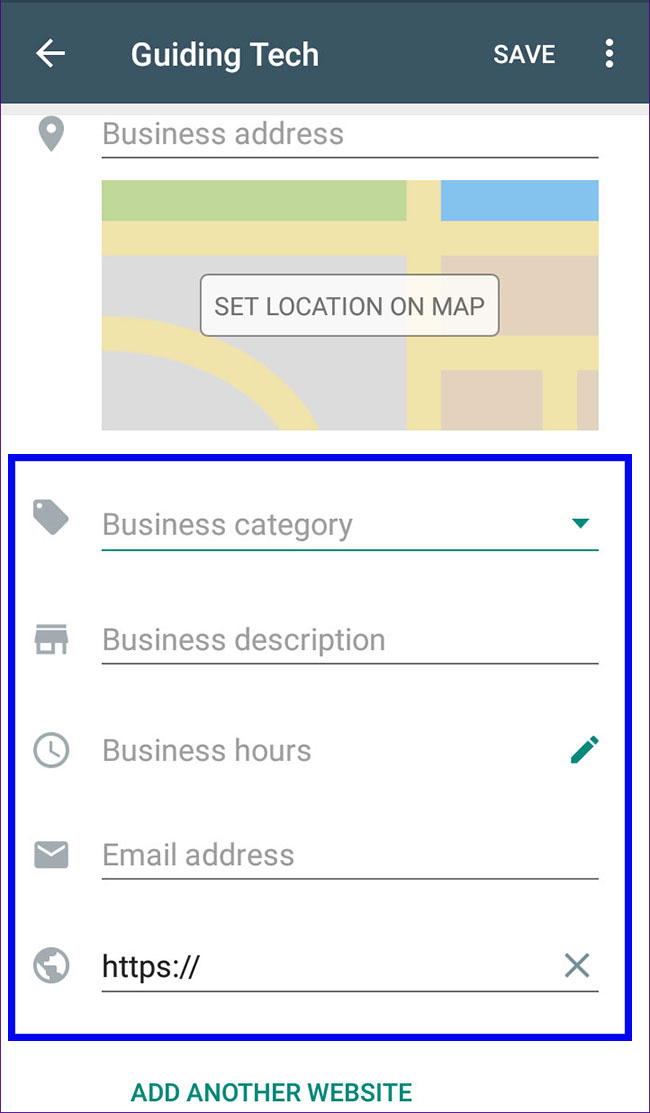 Quick replies on WhatsApp Business
WhatsApp Business also has an interesting feature called Quick Reply, with which you can reply to a series of messages much faster. Thanks to this, you can use predefined answers to answer some frequent questions and buy yourself a little more time. To use the ready answers, just use the "/" key and choose one of the ready answers.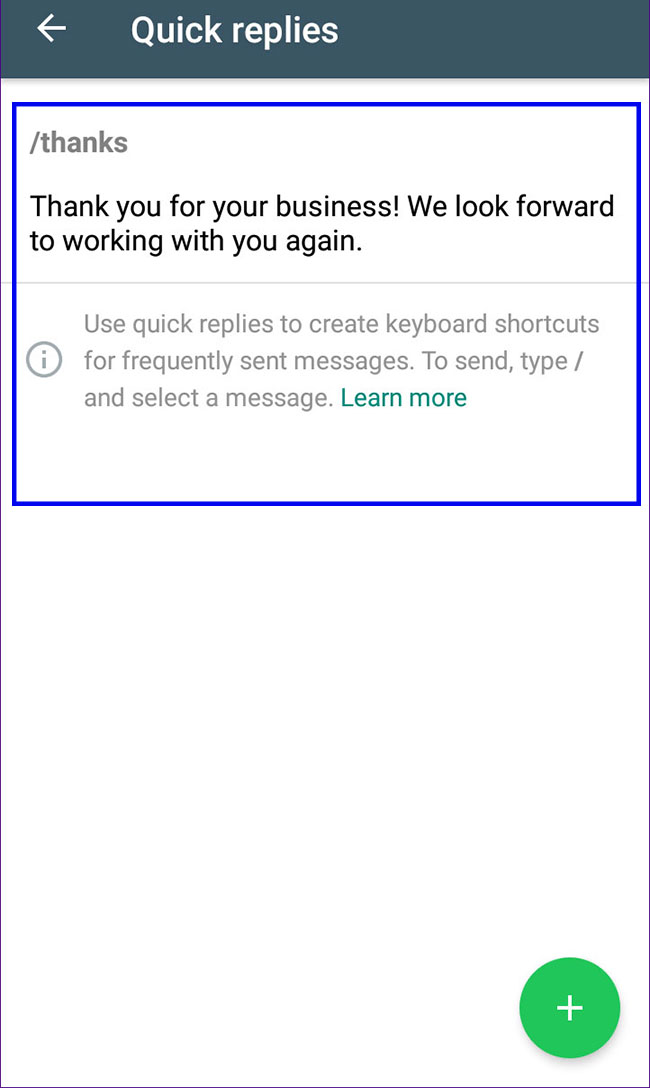 Welcome to users
In addition, WhatsApp Business allows you to set a welcome message for your new customers. By doing this, every person who sends a message to your business account will automatically receive a predefined message, the text of better represents your business.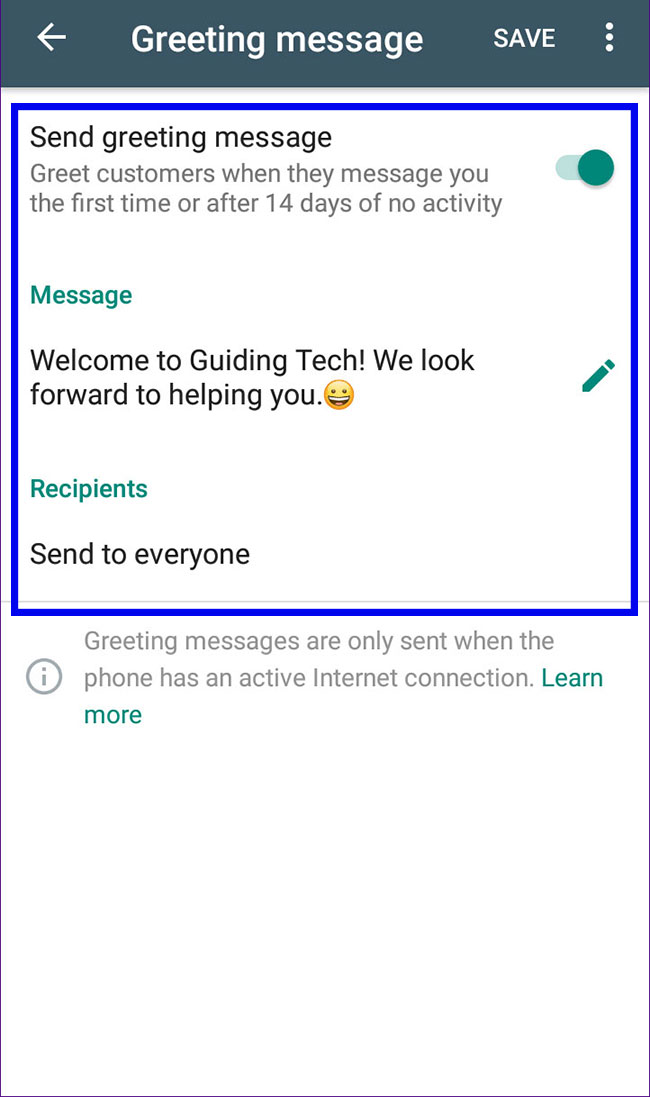 Notice of non-service
Another interesting feature of WhatsApp Business is the "Away Message" feature, with which you can set a unique message to be sent to clients when you are not available.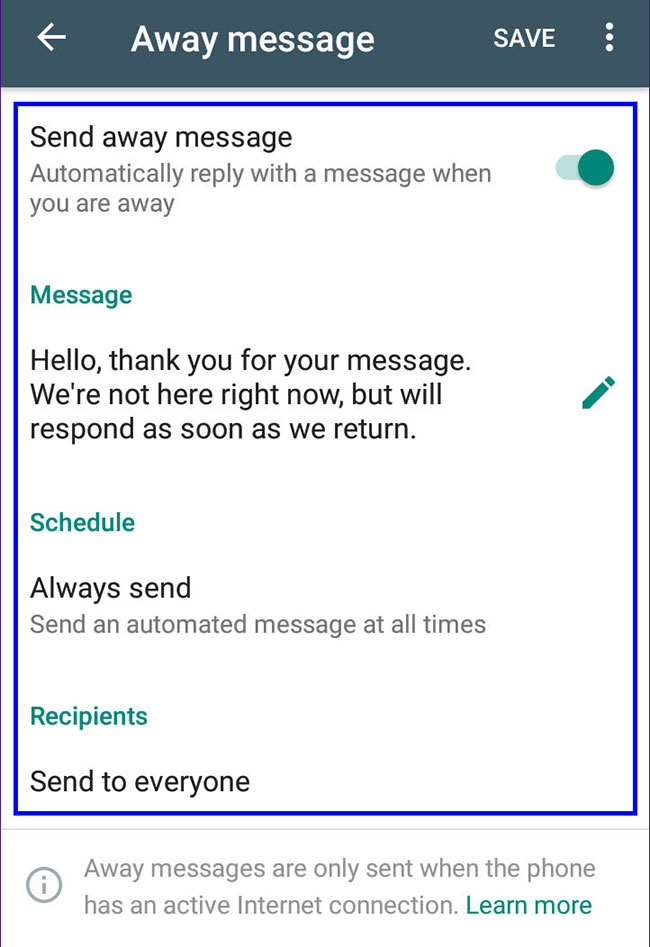 labeling
on WhatsApp Business
To distinguish the chats, WhatsApp Business allows you to put stickers on them. Thanks to this topic, you can easily put different bookmarks on different chats and categorize them in this way.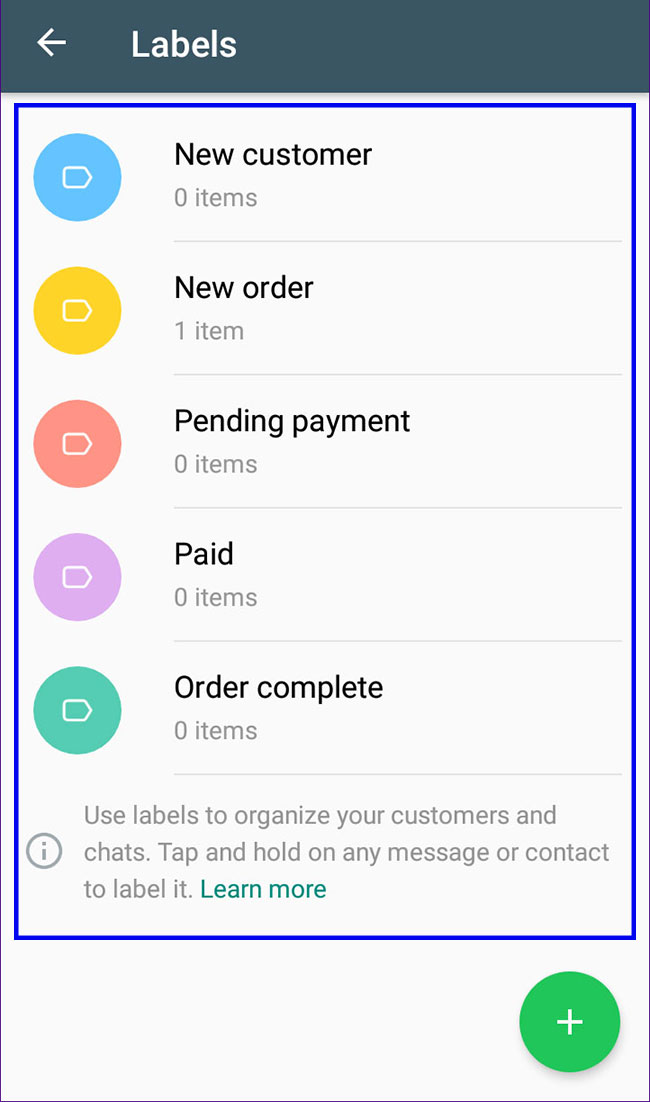 More detailed search in WhatsApp Business
In addition to all the additional features that WhatsApp Business has, I must also mention that you can search more precisely among your chats in this application. This means that you can consider filters and limit the search period before starting the search process to get to what you are looking for sooner.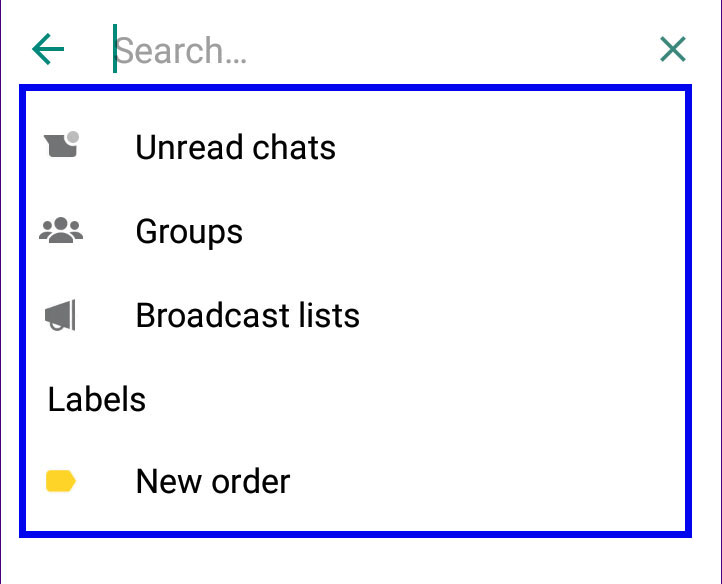 short link
Like normal WhatsApp, WhatsApp Business can also create a dedicated short link for each user. Of course, unlike the normal version, WhatsApp Business does this automatically so that customers can easily connect to the sellers' communication portal by finding and touching these short links.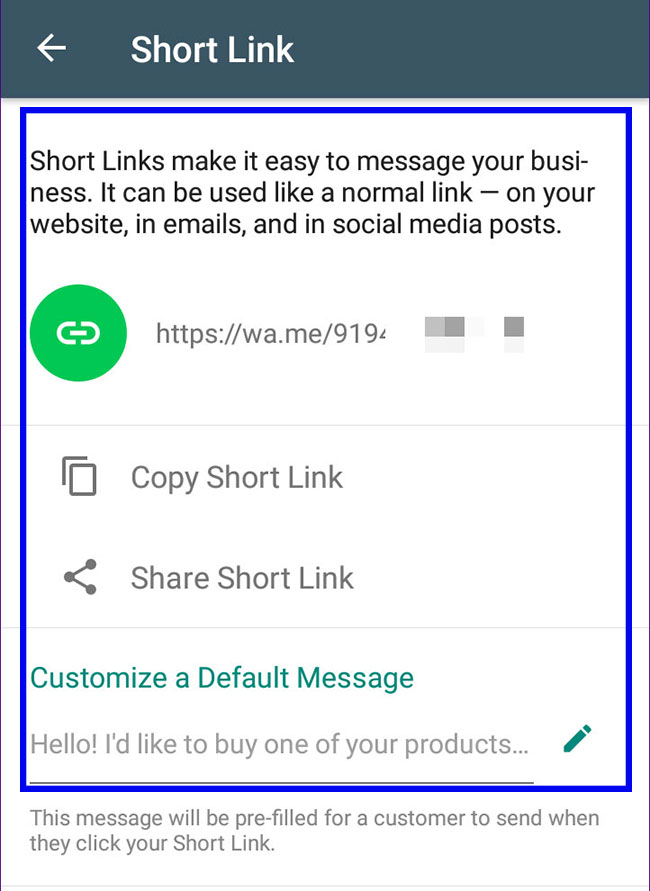 Creating a user account with landline phones
Apart from all this, contrary to the rules that govern the normal version of WhatsApp, you can create an account even with landlines in WhatsApp Business.
catalogs
The functionality of catalogs in WhatsApp Business helps business owners to introduce and present their services or products in a better way. Thanks to this feature, different products can be exposed along with images, price tags, descriptions, and direct links to landing pages.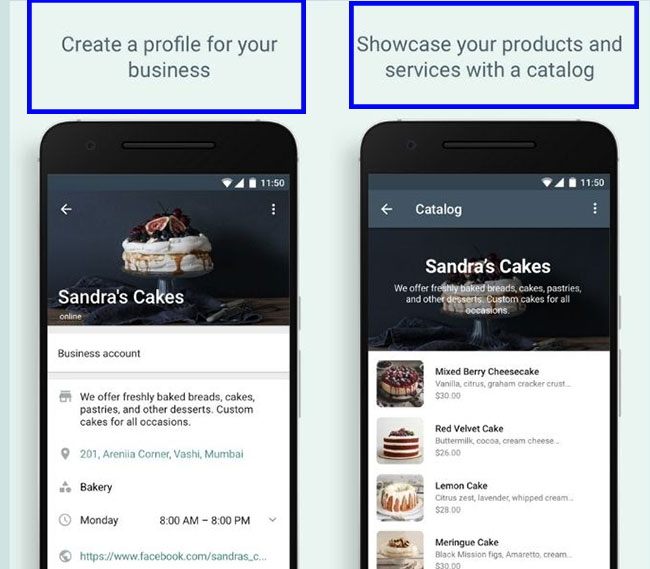 Security differences
Both versions of WhatsApp use end-to-end encryption; As a result, users can be sure of the privacy and security of their information.
However, the regular version of WhatsApp has stricter privacy standards and cannot access messages, calls, location details, and attached files. On the other hand, WhatsApp Business user accounts can collect their customers' information to improve the shopping experience.
Shopping cart in WhatsApp Business
The shopping cart feature is one of the key points when interacting with user accounts related to businesses. Stores that provide several types of goods or services to their customers at the same time can benefit the most from this feature.
For example, when interacting with a clothing store, confectionery, or restaurant, after browsing the catalogs and choosing the desired products, you can send them all in a single message to the admin or the store owner. For this reason, small businesses will be able to meet the demands of their customers more easily and accurately and significantly reduce the error rate during orders.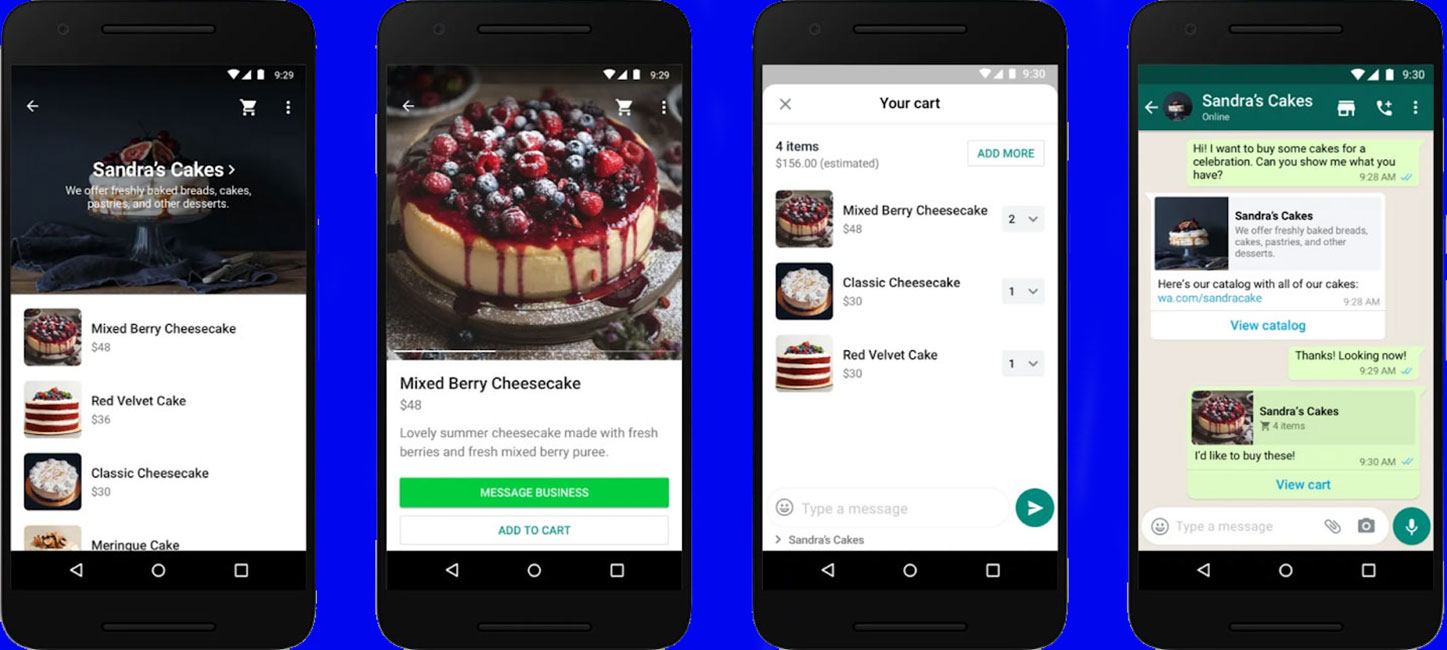 Statistics related to messages
The statistical capabilities related to messaging in WhatsApp Business is a unique feature that can provide valuable information for business owners. Users can check the messages based on the internal criteria of the application, such as the number of sent and received items, the number of delivered messages, and the ratio of read messages. But in normal WhatsApp, such a feature is not seen in an advanced and centralized way, and information about messages is provided to users in a limited way.
In-app payment
WhatsApp's internal payment feature called "WhatsApp Pay" allows sending and receiving money between users within chats. It is very easy to use and uses UPI PIN to secure transactions. But WhatsApp claims that it does not store any information related to users' bank cards.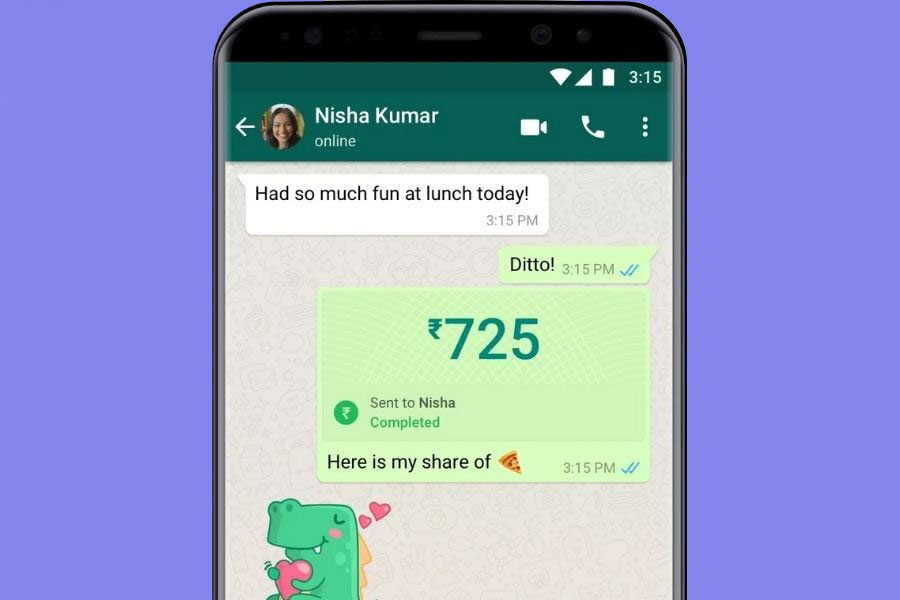 Notification list
The broadcast list feature is very similar to email notifications. Of course, in the form of this option, you can only send messages to users who have already interacted with the business account, and you cannot add new people to it. Also, the limit of a maximum of 256 accounts is included, which is not mentioned in the paid version of WhatsApp Business.
Application programming interface
WhatsApp Business provides an Application Programming Interface (API) for large businesses. This feature helps medium and large companies to develop custom automation facilities and build bots. To create a user account with such a feature, you can only proceed through "WhatsApp Business Solution Providers", which is a non-free platform based on the number of messages transferred.
Some of the special features of this platform include sending group messages to an unlimited number of users, adding multiple user accounts to interact with messages, connecting to "CRM" to manage conversations, accessing information and advanced statistical reports, interacting with other apps, and receiving ticks. Green mentioned in the profile the use of bots to collect customer experience.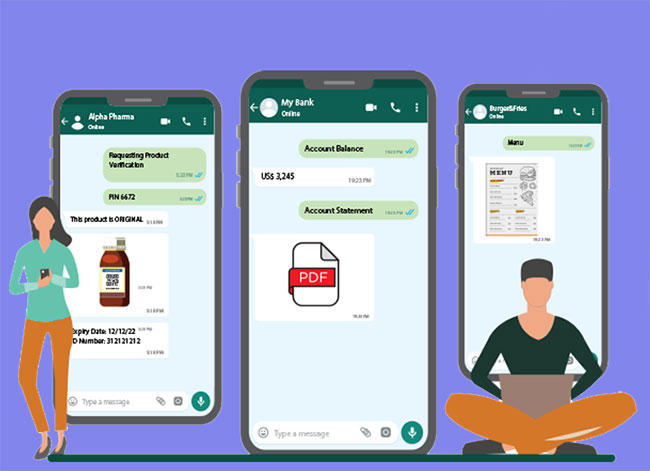 Frequently asked questions of users about Differences between WhatsApp and WhatsApp Business
What is WhatsApp Business?
WhatsApp Business is a version of WhatsApp messenger that, along with having more features, allows new business owners to interact more with their customers. WhatsApp Business has special features.
What are the capabilities of WhatsApp Business?
WhatsApp Business features include a different logo, chat recognition, a business description page, quick replies, welcome, outage notification, tagging, and short links.
What are the advantages of WhatsApp Business over WhatsApp?
The advantages of WhatsApp Business compared to normal WhatsApp include better customer service, automatic start of conversations, automatic messages, quick replies, and message templates.
Is it possible to use normal and business WhatsApp on a mobile phone at the same time?
Fortunately, users can install both WhatsApp and WhatsApp Business applications on their devices at the same time; But to use each of them, they must use a separate number. For this reason, using phones with the ability to support two SIM cards can make the job easier during registration.
Is it possible to use the same number for WhatsApp and WhatsApp Business?
Users cannot use the same mobile number for both WhatsApp and WhatsApp Business accounts. If you use your WhatsApp mobile number to create a business account, the normal account will be changed to a business account.
Is it possible to change normal WhatsApp to WhatsApp Business?
Yes, you can change your regular WhatsApp account to WhatsApp Business. To do this, it is enough to select the mobile number connected to your normal user account after installing the WhatsApp Business application to change the nature of the account.
Is regular WhatsApp better or WhatsApp Business?
WhatsApp Business has been developed with a focus on businesses and offers useful features for them; For example, you can share your business description with other people along with contact information and business hours. The conversation of a normal user is slightly different from a WhatsApp Business account, and businesses can collect limited information to improve the shopping experience of their customers.
In this article, we talked about "Differences between WhatsApp and WhatsApp Business" and we are waiting for your experiences to use these methods. Please share your thoughts with us.