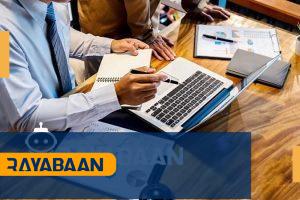 What factors affect content marketing costs?
Digital marketing or internet marketing has increased the speed of introducing businesses to people all over the world. In the old days, if a new brand were to be launched from a business, it might take years for it to be able to establish itself among competitors that are old and experienced and gain a special position. But now, thanks to the Internet, you can launch a site and start your activity on social networks, and through this, introduce a large number of users to your site daily.
content marketing costs
This also speeds up branding and digital marketing. Of course, there has to be a cost to everything, and surely this begs the question, what is the cost of digital marketing? This should be taken into consideration before you enter the Internet market How much can you spend on this method of marketing and get the result you want?
Factors Affecting content marketing costs
From the moment business owners decide to work in digital marketing, they need to form a research and expert team that can provide them with the best advice in all areas. In the meantime, one of the topics to be considered is the issue of internet marketing costs. In this regard, we must first know the different parts of digital marketing so that we can have an accurate estimate of the cost of Internet marketing. In general, this marketing method consists of several main parts:
Search Engine Marketing
network marketing
Content marketing
Use of advertising methods
To be successful in the field of digital marketing, you need to evaluate each of these areas so that the outcome of these four areas will have the best results for you. Given the above, the most important factors affecting the cost of digital marketing are:
Cost of setting up a website
The first and most important factor that affects the cost of internet marketing is the launch of the site.
You need more than luck to succeed in affiliate business. Buying a domain, choosing a logo and brand name, and designing a website account for a large portion of the costs associated with Internet marketing.
If you do very well in this area, the rest of the costs will not be significant. Having a great site in terms of logo brand name, design, content, and service to users plays a huge role in your digital marketing success.
For example, the high speed of the site and its responsiveness to mobile phones are two important factors that make the user stay on your site longer and search for the content they want. If the site speed is low because it will be boring for the user, she will immediately leave your site and enter other links.
Costs related to social networks
After launching the site, you should also start working on social networks. In addition to providing high-quality content on networks, you need experts and specialists who can do network management and even site management for you. As a result, in calculating the cost of digital marketing, you should also pay attention to the wages of these people.
Costs related to content production
If you launch the best social networks and have an ideal site but perform poorly in terms of content production, your chances of being seen on the site will decrease because what allows a user to enter your site when searching on Google is a ranking that Google will consider it for you and this rank will be determined based on the content produced.
The production of unique, special, and course very attractive content is one of the most important factors that affect the ranking of your site. So do not skimp on content production and hire a professional team. All the expenses that you spend in this field will be returned to you in the form of big profit.
Finally, the last factor that affects the cost of digital marketing is the advertising discussion that you should consider for marketing and even branding. Examine advertising methods; Choose the best and most effective ones based on your type of business and do not forget that spending in this way will be in your favor.
In this article, we talked about content marketing costs, but we think that we can still use your experience to produce a better and more comprehensive article.
Share your experiences with us.