Why should I use LinkedIn for my business | Some types of immigration, such as education and investment immigration, do not require work, but in any case, finding a job is very important. One of the frequently asked questions is where to find a job or how to get job offers.
Understanding the changing dimensions, emerging trends and demographic shifts associated with global social and economic developments such as migration helps us understand the changing world we live in and plan for the future in.
According to the current global estimate, there were about 281 million migrants worldwide in 2020, equivalent to 3.6% of the world population.
Most people continue to live in the country of their birth. Only 1 in 30 are foreigners.
Overall, the estimated number of immigrants has increased over the past fifty years. In 2020, 281 million people live in a country other than their country of birth, 128 million more than in 1990, and more than three times as many as in 1970.
Today, social networks play a very complex and fundamental role in the dissemination of information in all areas. LinkedIn is very famous in the field of specialized work related to employment and job search, very popular.
If you search job search websites, including job search websites and advertisements in magazines, newspapers, and city level; I recommend joining the LinkedIn social network.
The importance of having a LinkedIn presence is very high in countries like Australia, so reputable companies share many jobs on this website first, and your profile is considered your online resume.
One of the concerns of those who intend to migrate, especially migration to work abroad, is finding a job.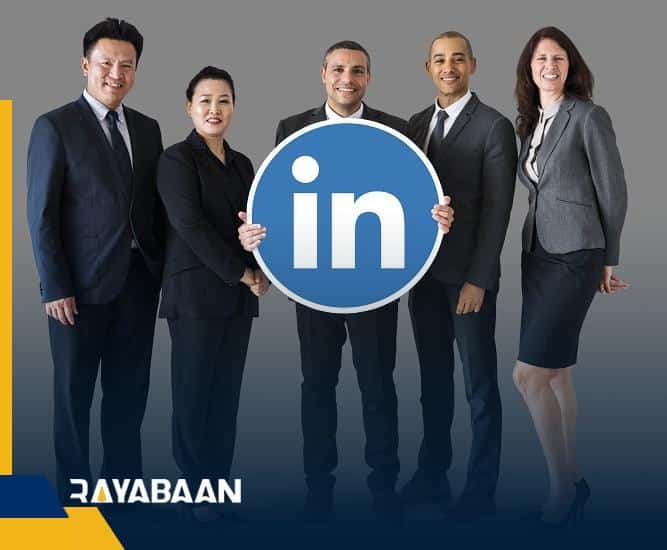 What is LinkedIn?
LinkedIn is a social network developed for business, your personal LinkedIn profile on the social network is developed by focusing on your work experience, educational courses, and special knowledge, and its purpose is to show your professional skills or ability. itself as a professional force in companies and others in the field.
Why should I use LinkedIn for my business?
Companies and successful people in every field are looking for people who can help their business by checking the LinkedIn network every day, and because LinkedIn is a global social network, its potential can be found in any country. useful for the company and you can easily reach Achieve. Your job is to anticipate being a refugee, without running away.
How is LinkedIn different from other social networks?
On LinkedIn, you can post daily news related to your field of work and comment on other people's work news, share your latest successes, and at the same time, the companies you work for or your friends on LinkedIn. They ask you. evaluate applied professions (such as product designer, android programmer, sales expert, etc.) and this is the key to the main story!
Companies do not hire traditionally and receive and hire your resume without conditions or just words, they want to ask other people's opinions about you and check in addition to your skills and experience in the work that LinkedIn is sure to help. Did you do it?
When companies start hiring new people, they look at your profile and
resume on LinkedIn
, and every comment people and companies make about you and your writing gives you more credibility and exposure to your content. The more, the merrier. and that you will be invited to the interview.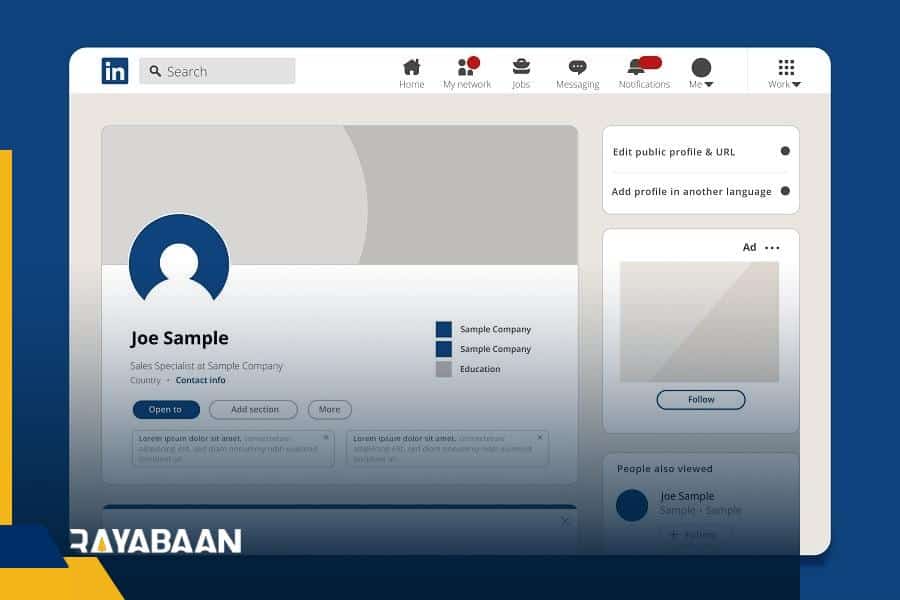 Complete your LinkedIn profile if you plan to transfer
Recruiters pay a lot of attention to the completeness of your resume. Therefore, if your profile is incomplete and the questions are not completed correctly, they will reject your profile and ignore your profile. Note the following and complete them:
Your profile picture should be of high quality and full face and to the point of officiality
Write your full name and last name, not a nickname, keep in mind that LinkedIn is a specialized and professional social network.
Below your name is a section called "Headline", which is very important and allows recruiters to find you earlier in their search, so put your skills in that section.
Your geographic location is one of the decisive factors in making a job offer. In that section, enter your current location and get rid of the idea of ​​a fake location as it might cost you your chance.
In the "Industry" field, enter the sector and field of activity in which you operate. "Contact Information" is an important part that allows "recruiters" to contact you in ways other than the LinkedIn chat. Although "recruiters" use the LinkedIn chat to contact you, filling out this section is not without grace.
Enter your resume in the "Summary" section. For example, how many years have you worked, what are your strengths at work, and things like that?
If you are looking for your favorite job, the LinkedIn network is one of the main options both free and for almost all businesses, especially companies whose employees are connected to the Internet opportunities, available on LinkedIn and through this network. new talent.
In this article, we talked about Why should I use LinkedIn for my business, but we think that we can still use your experience to produce a better and more comprehensive article.
Share your experiences with us.