"How to add website to LinkedIn profile" is a question that many readers ask. In this article, we try to answer this question in a very simple way.
Frequently asked questions:
LinkedIn add website
Adding website to LinkedIn profile
How to add website in LinkedIn
How to add a live web link to your LinkedIn Profile
It's time to give a simple and smooth answer to the question "How to add website to LinkedIn profile".
How to add website to Linkedin profile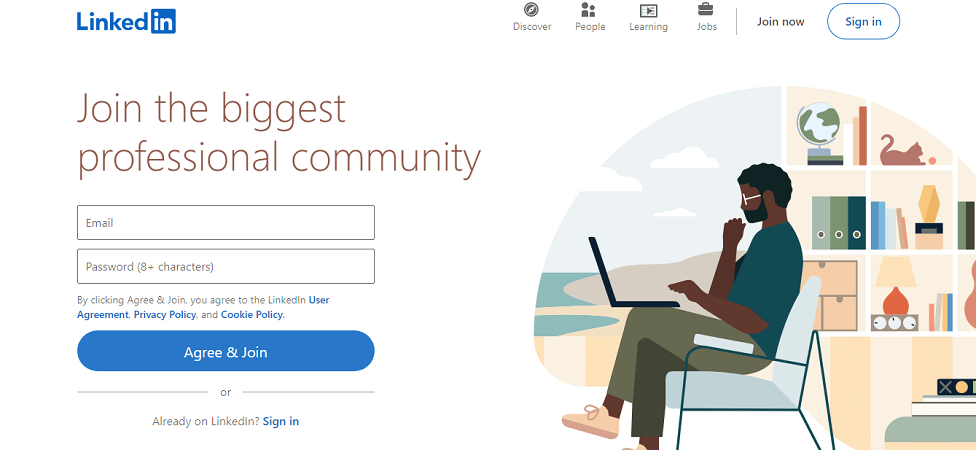 1. First, log in to your LinkedIn profile
2. Click the "Me" icon at the top of your LinkedIn profile.
3. Click on "View profile" and then enter "Contact info" in your introduction section.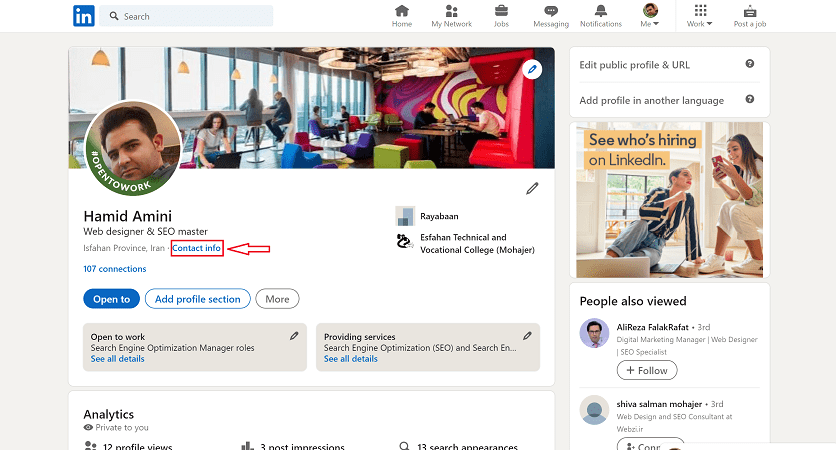 4. When the pop-up opens, click on the "pencil" option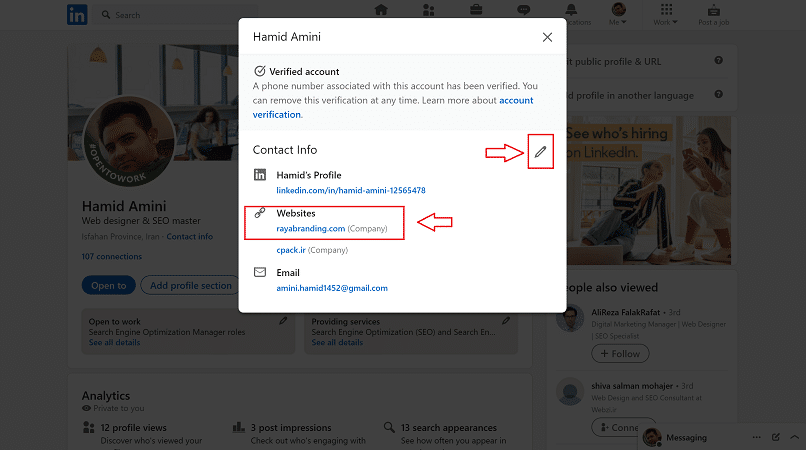 5. In the opened pop-up, you can enter the link of your website in the "Add website" section and then click the "Save" option.
Tip: If you have a personal website and a company website, don't worry at all. Because you can easily add several websites in this section.
Read more: Best time to post on LinkedIn
In this article, we have answered the question "How to add website to LinkedIn profile" and we are waiting for your other questions to be answered by our experts.
Ask your questions in the comments section