In this educational article, then create a virtual phone number, the advantages of a virtual number, the possibility of creating a WhatsApp account with it, and various available options have been discussed.
Virtual or cloud numbers are non-physical numbers without the need for a landline or SIM card that can be used for various tasks such as creating user accounts on websites, social networks, and messaging platforms. By creating a virtual WhatsApp number, you can hide your real number from other people and increase your privacy along with account security.
Getting to know the virtual number and how it works
As we mentioned above, virtual numbers are located on the cloud; For this reason, there will be no need for a landline or a SIM card to use them. Instead, there is usually a dedicated service website or application for such numbers that users can use to take advantage of the provided facilities. This issue allows you to use your virtual number with almost any device that supports the Internet and browser.
Various methods have been considered to access and implement the functions of virtual numbers, one of the most common of which is the VoIP (Voice over Internet Protocol) standard. With the help of the said protocol, it is possible to send and receive calls through the Internet. Undoubtedly, a permanent connection to the Internet will be necessary to always receive calls in such a way; As a result, if you lose your access to the Internet, you will no longer be able to use most of the facilities mentioned.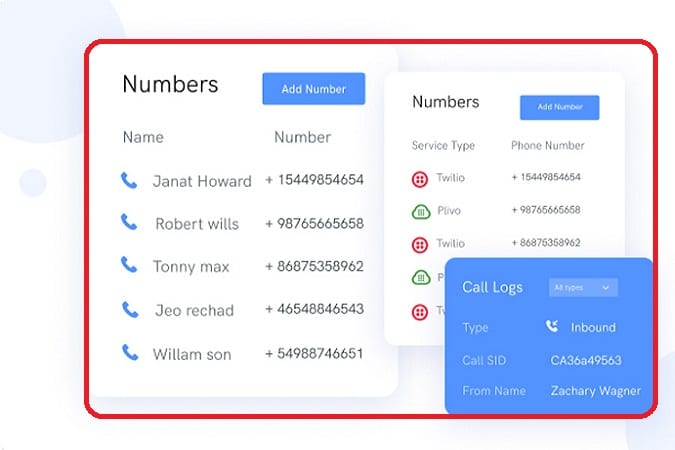 Advantages of virtual numbers for WhatsApp
In general, various advantages can be imagined for virtual numbers; But their importance will be different according to the type of application of people. For example, the benefits associated with the business or commercial accounts will be different from personal accounts and everyday and normal uses. Below are some of the most important positive points associated with virtual numbers.
Establishing seamless communication between different devices is one of the prominent aspects of virtual numbers. In this case, due to not being dependent on a SIM card, you can easily receive or send your calls and messages from several different devices such as mobile phones, tablets, and computers.
Virtual numbers are an ideal option for small businesses; Because with a very low cost, you can get a professional number and it is much easier to communicate with customers than before. Of course, due to the existing restrictions on international calls in our country, this feature will remain limited to online communication with customers.
But the most important aspect of virtual numbers is to help protect the privacy of users; Because they will no longer need to enter their real numbers to register on websites, social networks, and messaging platforms. Such numbers can also be used for communication in work environments so that outside of working hours they can be easily removed or messages and calls can be ignored.
Creating a virtual WhatsApp number
What is mentioned above also applies to WhatsApp user accounts, and users can improve their privacy by entering a virtual number when registering on this messaging platform. There are two common ways to create and use virtual numbers, which are outlined below.
There are websites that publish virtual numbers publicly; Although their number is limited and every month a few are added to the list of new numbers. All users of these websites have access to the inbox of the mentioned numbers; As a result, they are not very secure and we do not recommend using them to create user accounts in social networks or messaging services such as WhatsApp. On the other hand, most services continuously monitor and block these numbers so that it is no longer possible to subscribe to them.
There are programs that you can join to get a free virtual number for yourself; but unfortunately, some countries have restrictions on its use
Creating a virtual WhatsApp number with Google Voice service
Google has also provided its users with services related to virtual numbers for free, which are of good quality and therefore very popular. Of course, not all features of the Google Voice service are free, and you have to pay for some things, such as making calls; But other things like receiving calls and messages that are more useful are free.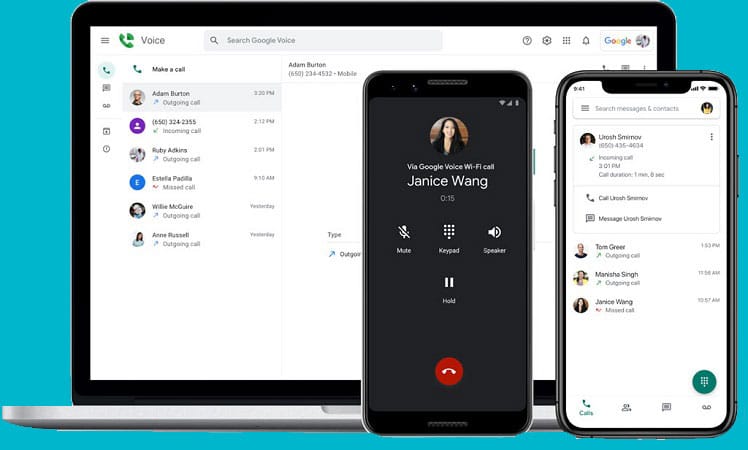 Unfortunately, the Google Voice service can only be used in the United States and Canada; Because a North American mobile number and zip code are required when signing up. As a result, if you have friends or acquaintances in these countries, you can ask them to create such a user account for free. Also, domestic sites can provide you with this number permanently at a relatively reasonable price so that you can use them to create a virtual WhatsApp number.
Frequently asked questions about creating a virtual WhatsApp number
Is it possible to create a virtual number for WhatsApp?
Yes; But free numbers are not very secure and it is better to go for paid virtual numbers or Google Voice service.
What are the features of creating a virtual number for WhatsApp?
You can improve your privacy and hide your real number with the virtual number for WhatsApp.
How to create a free WhatsApp virtual number?
If you have a friend or acquaintance in America or Canada, you can create a free virtual number for WhatsApp using the Google Voice service.