How to advertise my website for free | If you are a business owner nowadays, you can not do without a website. Business websites have been around for decades, but only in recent years have they been considered a very effective tool to generate interest for them. Before attracting enthusiasts and turning them into customers, you need to reach another big goal, which is to attract traffic to your website. You need to advertise your website strongly online, but at this point, you will face another challenge:
How to advertise my website for free?
Many users, due to a lack of familiarity with this topic, have not gone to it much and may think it is ineffective. But in this section, we will tell you the methods that can be extremely effective and valuable for free advertising on the Internet.
According to research carried out by the owners of various businesses on the Internet and those who are looking for answers to the question of how to advertise their site on the Internet, the following results have been obtained:
61% of audiences had difficulty with what is most important to their audience.
50% of people have sought to find their target audience on the Internet.
49% have had problems with the way customers travel on their website.
Watch this short video and learn more methods below.
We have compiled a list of 21 valid ways to promote your website and get more traffic to it that you can implement:
1. Help lists
Several services allow you to list your business and website for free. Because your website link is in these listings, potential customers will easily access you online. The most popular business listing sites are:
Yellow Pages
Google My Business
Yelp for Business Owners 
Yahoo Local.
2. Social media
Social media should be a key part of your digital marketing strategy. One of the first benefits you get from creating a page on Twitter or Facebook is getting your website listed for free. Anyone interested in your business can easily check your company information and find your website address.
3. Comment on blogs and chat rooms
Marketing experts recommend that small businesses spend half an hour each week commenting on their industry blogs and forums. You can also include a link to your website in your comment or signature. Your comments alone should not be superficial or overly advertising.
4. Sign the email
This is often overlooked to attract traffic to the website. When you email someone, they are more likely to check your website, especially when you use a custom app to build your signature.
5. Print publications
Getting access to important media through print publications is difficult for small businesses, but this is not your first goal. By placing your publications on websites such as Free Press Release or PR.com, you will find a free and easy way to build backlinks.
6. Marking popular items on social media
Services like StumbleUpon or Digg help users navigate websites based on their interests and discover and bookmark interesting points. Business owners must register their websites on these platforms and use another opportunity to build free backlinks.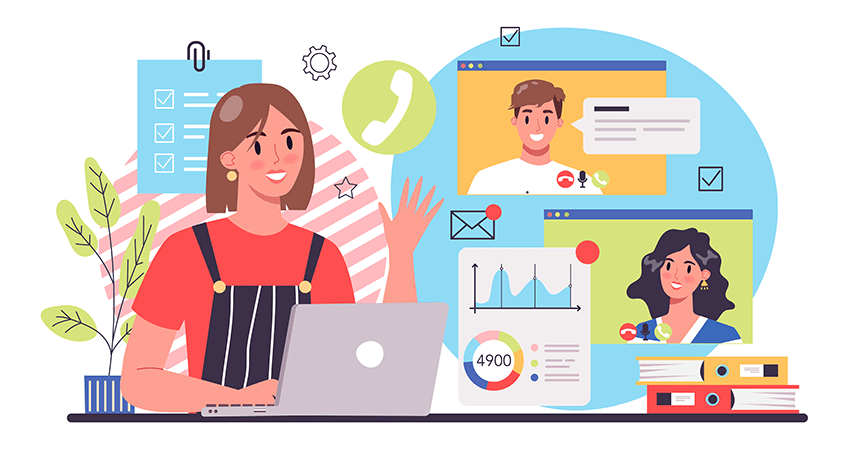 7. Article marketing
This means writing an article for your niche market and publishing it on a website like Hub or rayabaan Pages or EzineArticles. Of course, you should include a link to your website in your article or profile. Unfortunately, this method has lost some of its popularity, as these websites have stricter rules for publishing articles, but it is still worth a try.
8. Search engines
Most internet traffic comes from search engines. You often do not need to submit your website to search engines, but it is good to create a webmaster account on Google, Yahoo, and Bing and try to improve your SEO strategy.
9. Photo sharing
Websites like Picasa, Photobucket, or Flickr allow you to post video content related to your business and give a link to your website. Even if you are not a professional photographer, you can try this method. Just post content related to your business such as photos of products, branches, employees, or anything related.
10. Video sharing
If you are not active on YouTube and other similar video-sharing websites, it's time to create some videos for your business and upload them!
11. Blogs
Since the advent of content marketing, many companies have launched blogs for their businesses. If you decide to build a blog, host it on your website and keep it updated with fresh and valuable content. If your posts are shared on social media, readers will eventually visit your website as well.
12. Podcasts
Podcasts are audio files produced in the form of a radio chat app, usually available on iTunes or SoundCloud, and you can download and listen to them on a variety of devices. As you may have guessed by now, the podcast description section is another place where you can put your website link for free.
13. Customer introduction systems
By providing excellent customer service, people will recommend you to their friends and family, launch a viral marketing campaign for your business, and share your website with others even without your request.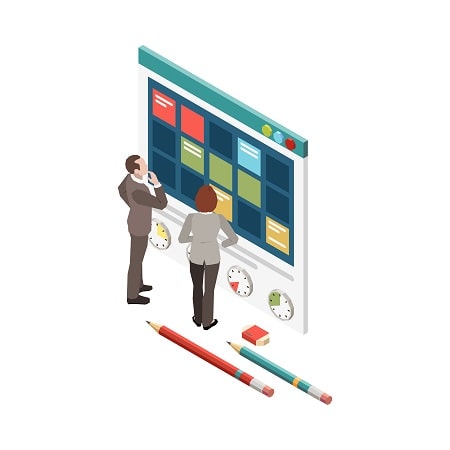 14. Free ads
You can post ads for your products or services for free on websites like Free Ads Time or Classifieds for Free and put your website link in the ad.
15. Exchange of advertising banners
Can you display your website on another business website? You can trade with someone in your industry who provides complementary services, or you can use services like The Banner Exchange.
16. Reciprocal links
This method is very similar to the previous method, but in this case, you are exchanging links to your website with others. Link Leads is an example of a service that allows you to find someone who wants to share your website link on their website.
17. Emails
Subscriber listings are often based on a specific form on the web, but if you want to use a different way to build a list, emails and mailing lists are a good opportunity to attract potential customers to your website.
18. Join online groups
Being active in our industry-specific discussion groups is another way of promoting your website online and attracting traffic.
19. Content Marketing
In addition to creating a blog for the company, you can generate and share other types of content: Including educational content, e-books, reports, webinars, and infographics. Remember to include your website link in all content.
20. Guest posts
Guest post means creating first-hand content for another blog or website by mentioning the author's name and website. Do you know someone who would like to post a guest post on your website?
You can also read the article "How to delete LinkedIn account without password".
21. Ask bloggers to review your products
Most bloggers are constantly looking for a new topic to write about, and if your products or services are relevant to their audience, they will be happy to write about them and provide a link to your website.
Frequently Asked Questions
What is one of the methods of free advertising on the Internet?
One of the free advertising methods on the Internet is to share a video ad. Through websites like YouTube, you can make an informative video about your business to introduce your brand and business.
How do Google Ads help users?
The Google Search Network allows users to show their ads to people who are searching for a specific keyword. It also helps you find your special customers with display ads.
How to advertise on the Internet?
You can advertise on the Internet by producing textual, visual, audio, and video content, as well as by using social networks or messengers, and of course by posting ads or guest posts.
Conclusion
How to advertise my website for free? Examining these questions is one of the main challenges of internet site users. At the end of this article, we must remind you that, contrary to the opinion of many people, spending high costs for advertising on the Internet without having a proper plan and paying attention to issues such as backlinks, technical SEO, internal SEO of the site and such things, which are usually free come, the results will not be very interesting.
So, instead of wasting your money and capital on aimless advertising, it is better to start effective and targeted advertising on the Internet with the right techniques.