There are no quick ways to revive a successful brand, and it doesn't happen overnight.
Only through strategic, creative, and operational decisions (if regularly implemented) can a brand be on the path to cultural interests, customer preferences, and business success. Retelling the story isn't very interesting, but it will likely make a big impact in the long run.
If you want to be successful in reinventing your brand, you need to rethink your approach to your products, story, culture, and customers.
Brand rejuvenation strategies
When branding is taught in business school classes or discussed in the media, it is often seen as a simple, logical, and unavoidable problem.
In most cases, these brand revitalization efforts rarely lead to success, and in rare cases, it usually takes years or decades to achieve meaningful results.
Famous brands like

Apple

,

Gucci

, and

McDonald

's have renewed and updated their marketing and customer focus strategies.
The success of each of these companies is based on the analysis of new production methods, issues, cultures, and customers.
These four elements have become stable pillars of brand rotation with the help of organizational and operational changes.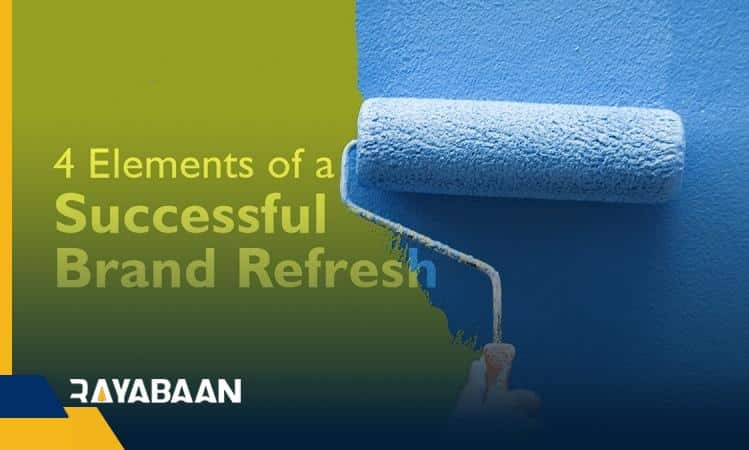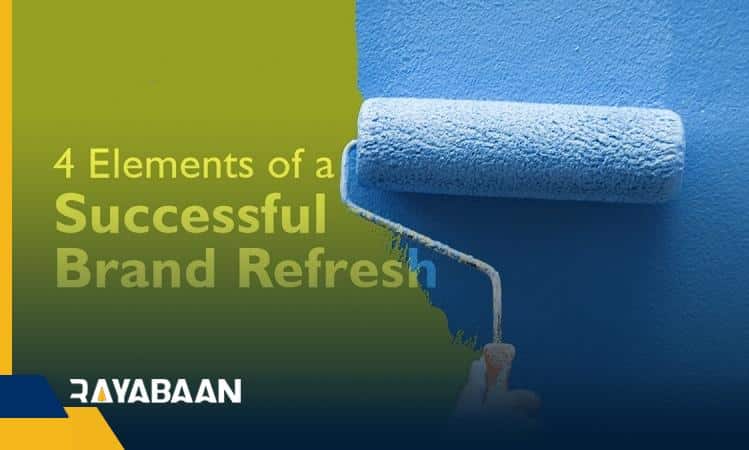 The first step in a brand rejuvenation strategies:
focus on the product
Throughout Gucci's 101-year history, the fashion retailer's popularity has waxed and waned, arguably altering its business results.
Today, Gucci is considered the number two luxury brand in the world.
The most recent revival of this brand took place in 2015 with the appointment of "Marco Bizzarri" as CEO and "Alessandro Michele" as creative director.
The changes made by these people in the first year (mainly introducing new creative ideas, and redesigning stores and online services) led to a 7.8% increase in annual revenue, a 21.7% increase in annual operating income, and an 86% increase in online sales in the first quarter.
When Michel was appointed creative director of Gucci, he created the Gucci Look: a renaissance mix of masculinity and femininity, hippie, floral and glitter, sparkling, seductive and sensual, with the power to destroy and it was a creative expression, of equestrian motifs accessories and prints.
Today, this ultimate and new romantic look can be identified as Gucci on the street and the fashion platform, so expressions like: "I feel Gucci" and "It's Gucci" are part of our cultural lexicon.
Apple has seen similar changes in its manufacturing sector.
Shortly after returning to Apple in 1997, Steve Jobs held a meeting and criticized his employees.
He described the company's only problem as the quality of its products and said that its products no longer have gender.
It was later rumored that Steve Jobs' criticism at this meeting led to the invention of the iMac, which allowed Apple to sell 800,000 units of the iMac in its first five months, bringing sales to $309 million in 1998. Profit in dollars. and $601 million in 1999.
The iMac marked Apple's return to profitability.
Apple and Gucci realized that a recognizable brand aesthetic was key to their brand's resurgence.
The more the quality of the brand is defined, the more accurate it is in design, business, and style, and it gives more opportunities for these functions to adapt to provide new and shared experiences. the brand.
The brand's distinctive aesthetic is interpreted in genuine products that are the purest extract of the brand's essence.
For Gucci, this includes Marmont GG and Soho bags, Princetown sandals and slippers, GG belts, GG canvas prints, and 1970s-inspired dresses and coats.
And those products for Apple (part of the production) are the Mac, iPad, iPhone, Apple Watch, and AirPods.
These brand building blocks (or key products) help you focus on brand renewal, and every brand (regardless of the product they sell) must create these structures when trying to renew their brand.
Even fast food restaurants have specialties.
McDonald's, for example, has specialties like the Big Mac, McNuggets, and French fries, but ran into problems in the early 2010s when it tried to expand its menu to attract a larger audience.
In 2015, McDonald's reduced its menu items and focused more on value and quality.
This decision, which means "
less quality but better
", helped McDonald's sales in 2019 by over $100 billion, and its operating margin increased by 43% compared to last year.
Because McDonald's focused more on its flagship products, its market value nearly doubled and reached $160 billion.
The second step in the brand rejuvenation strategies: improving the brand story
A specific and attractive brand story creates a background and story for your products that can lead to increased desire.
Selling the brand's products is selling the brand's story.
When consumers buy a product, they are buying its story.
This story connects the organization internally and helps in decision-making.
It also can connect important brand content to your product portfolio, guide design to include narrative anchors (such as distinctive pattern, color, or stitching), and facilitate merchandising, styling, and marketing.
In addition to increasing brand value, brand storytelling is vital to customer appeal and loyalty.
When consumers buy into a brand's story, they are less likely to leave or switch, whereas if they buy only the product, they are more likely to switch or leave.
When Michelle became Gucci's creative director, she quickly began to transform the brand's narrative.
Gucci has changed the brand's message from a focus on men to a more serious, dreamy, and (fashionable) world.
The brand's history takes place in the world of secret gardens and mythical creatures.
Crystals, pleats, vibrant colors, and baby dragons are all elements of the Gucci brand.
the highly creative, diverse, and inclusive world of the brand in stores such as Gucci Garden (a museum-like experience inside the former Palazzo Della Mercenzi that sells only exclusive items); Gucci Osteria di Massimo Butera (a collection of contemporary luxury restaurants), and its other 483 international stores are launched.
In 2016, following Michele's appointment, sales at select Gucci stores increased by 28.2%, with all areas performing well.
This rapid sales growth, Gucci's fastest growth in the last 20 years, is directly related to the new story of the Gucci brand.
The third step in the brand rejuvenation strategies: communicating with popular culture
Cultural hooks reflect the brand's role in the world and ensure its credibility with the target audience.
Mr. McDonald's founder Ray Kroc said:

Our activity is not related to the business of hamburgers, but we are in show business
McDonald's recently partnered with celebrities like Jay Baldwin, Travis Scott, and BTS through Celebrity Orders.
While new and trendy connections to popular culture can help revitalize brands, the fastest way to return to cultural relevance is to destroy what made the brand successful in the first place.
Brand stocks are a gold mine of popular brands that are often abandoned.
As a brand grows and evolves, it often forgets its starting point.
However, old favorites that are part of a brand's culture have the power to quickly re-engage old and new fans through direct or imagined action.
The campaign created for the 100th anniversary of the Gucci brand pays special attention to the history and influence of the brand on popular culture.
The mission of this campaign is to present a unique collection of items with origins dating back to the century of the brand's fashion. Gucci started by launching 100 pop-up stores and Spotify and Apple playlists, with music that lived up to the company's timeless aesthetic.
By bringing out the brand's themes through music and combining it with new and old Gucci products, Gucci has extended its product life cycle by trading on its heritage.
This approach plays an important role in bringing the brand's history to the present and can create product innovation (which differentiates the brand first) in people's minds.
But it is not enough to simply remix old products, brands must transfer this heritage to new consumers and modern values.
Gucci recently launched the Wallet website, which combines old favorites with new designs that highlight Gucci brand values ​​such as diversity, gender neutrality, and sustainability.
The fourth step in the brand rejuvenation strategies:
customer recognition
One thing that Apple, Gucci, and McDonald's brand revivals have in common from the start is a deep understanding of what consumers want, and that's not always easy.
Companies have a lot of information about their customers, but often lack customer behavior or attitudes.
This information is embedded in various organizational functions that do not interact with each other, and when presented is usually difficult to digest and act on.
To close this gap, brands need to create a customer service structure that is responsive and can work with multiple internal stakeholders simultaneously.
This framework transforms quantitative data into qualitative insights that are meaningful to media buyers, creatives and marketers, to product designers.
The first step in the process of creating an actionable customer framework is to focus on the customer's primary goals and analyze in depth their motivations and interests, media habits and key influences, key buying points, and barriers.
It is necessary to identify the features that are of interest to customers, including features such as beauty, efficiency, comfort, and presentation. This process is different for every brand, which is why before making planning decisions, doing this research is considered important and important for any product that wants to return to the market.
In this article, we talked about Brand rejuvenation strategies, but we think that we can still use your experience to produce a better and more comprehensive article.
Share your experiences with us.