What is brand communication?
We see that in times of social silence and keeping to house rules, certain attitudes and social customs also change. Most consumers turn to social media to get the right information. In addition, in this difficult situation, many people try to get away from the daily boring environment and entertain themselves and their family members by getting gaming equipment, watching movies, and spending more time surfing the website. . Today, things like remote working, online classrooms, live streaming of lectures and social events and many other things have made us know more about internet bandwidth at home and the widespread use of new generations of internet services.
At the same time, our need for goods and physical things also remains strong. This has greatly expanded the use of new delivery methods for essential goods and e-commerce in the past. In such a situation, some people take a risk and go to grocery stores or other centers to buy necessities. But the reality is that supply and demand are out of proportion today. Health and safety concerns have led most customers to turn to contactless payment methods using tools such as mobile phones. We need to take a fresh look at the evolution of the coronavirus in e-commerce.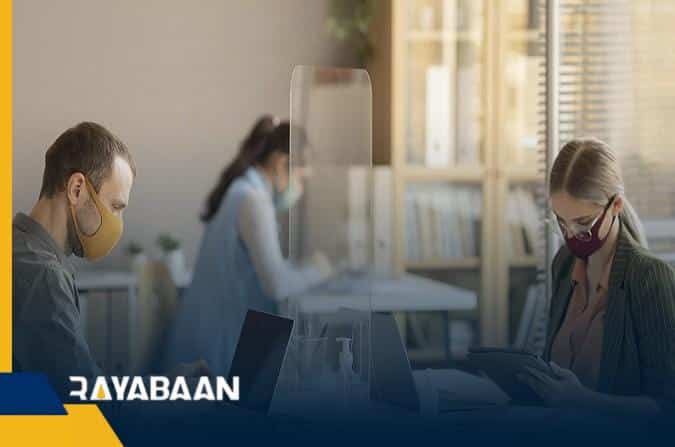 Branding and marketing communication in the time of coronavirus
Some of these behavioral changes may be temporary. However, many other behaviors and trends are likely to be permanently modified. It seems unlikely that with the transition of current conditions and people moving beyond survival limits to provide and only focus on it, to accept the current course of development, the digital experience will return; Because many people in these circumstances have inevitably tried and learned new methods and will not give them up.
Now the question arises, what changes will the process of business management and branding experience, despite such rapid and increasing changes? What measures should companies take to provide better services and increase the number of customers? How can business owners minimize risks and take care of their employees and customers?
1. Transparency and empathy
Many people and businesses today feel very vulnerable and vulnerable. This is why empathetic healing is so important. It is clear that such attitudes are also reflected in brand practices and will have a substantial impact on customers. For example, software company SAP has provided free access to its Qualtrics Remote Work Pulse platform to meet the needs of organizations and companies that are changing the way they work.
In today's situation, the tone of the brand is more important than ever, and the subtle differences and nuances between different methods will be more colorful than at other times. Meanwhile, businesses that use different methods for short-term commercial sales and profitability in such a situation will not be successful in the long term. However, understanding the social situation and creating an atmosphere of empathy, regardless of economic performance, will always capture the attention of the audience and create a lasting emotional connection between potential customers and the brand.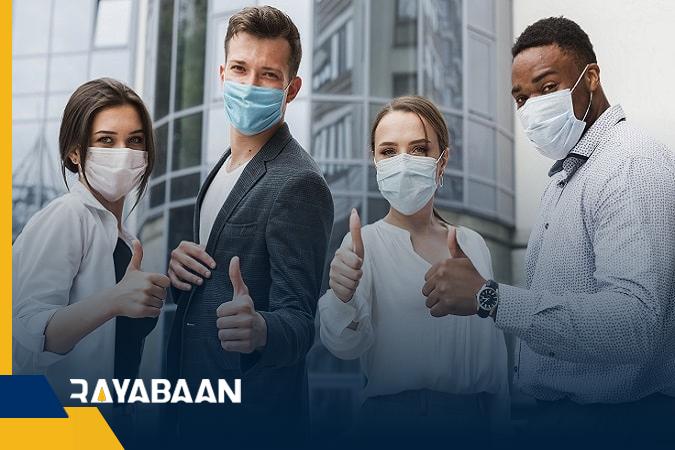 You can change your focus from encouraging people to meet and organize events to sending messages about health and longevity. It must be remembered that there is no single answer to any of our questions in the current situation. Therefore, it is better to keep your obligations and try to keep your promises even in the most controversial situations.
2. Intelligent use of media
Due to changing circumstances, traditional business practices and operational decisions of organizations are strongly affected by the current changes. Therefore, reacting quickly to each of these changes and developments is a problem that the marketing department must address. Acquiring remote methods of production and fostering creativity and providing creative solutions will be of particular importance in times of crisis. For example, sports equipment company Nike promotes a culture of social distancing and keeps society safe with the slogan "Stay at home and train for the world!" which changes into
(Play inside, play for the world).
In an interesting move, the Chiquita brand removed the female character of Chiquita from its logo and wrote on its Instagram page: "Now, I'm home." Please do the same and protect yourself."
Given the intermingling of many social networking platforms and their rapid changes, business policies need to be done more creatively and keep pace with daily changes.
For example, due to the increase in the use of digital entertainment, there is a strong possibility that marketers will tend to take advantage of the live streaming of video clips, mobile games, and a significant portion of advertising brand names during these programs. Include those popular.
At the same time, due to the increasing desire of consumers to know the news and their reference to news channels, many brands will also want to use this platform for branding.
However, it should be noted that doing this work in the news environment requires more careful supervision, and the frequency of advertising in it should be done more precisely than in other channels because uncreative performance and excessive viewer exposure can damage brand value.
3. Do charity and public works
Charitable and socially useful actions of brands in critical situations forever remain in people's memory and are never forgotten; Especially if these activities are done with real sincerity and generosity, they will be very useful for branding. From food donations to charity centers to free food for healthcare workers or monthly payments after businesses are temporarily closed, it's all remembered by people in the community.
For example, with the outbreak of the crisis, computer software manufacturer Adobe made its Creative Cloud software available as quickly as possible to all educational institutions in the US and Canada, regardless of commercial purposes. Most likely, the achievements of major manufacturers such as Ford, GE, and 3M will remain in the minds of consumers for a long time to come. These huge organizations have decided to cooperate in the production of fans and air conditioners in the current crisis. So in addition to taking an important step towards meeting the community's essential needs and fighting the coronavirus, they have also helped their employees get back to work.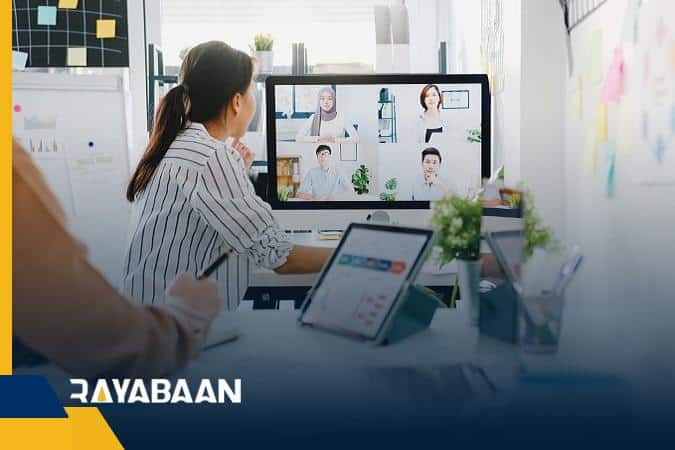 Also, people will remember that during the outbreak of the virus and at the height of this crisis, many manufacturing companies started producing disinfectants instead of following normal business routines.
In critical situations, providing good content that can reduce people's anxiety and stress will go a long way in building a brand. But in doing such things, organizations need to show their audience that they are not just focused on material and commercial goals. Make sure that buyers will be able to see real actions and real intentions and appreciate them over time.
4. Monitoring new trends and trends and preventing possible situations
Frequent monitoring of human behavior trends will help branding activists better understand these trends. Implementing an effective marketing program requires the best possible messaging and regular evaluation of user sentiments and consumer tendencies. Thus, researching conversations on platforms and social networks, and pages related to e-commerce products will help professionals in this field identify opportunities and long-term crises much faster than in the past. In this way, organizations must build organizational dashboards as soon as possible so that they can use the information obtained to make the right decisions.
Marketers will tend to build deeper relationships with senior colleagues and senior managers in the organization to learn more about the views of managers, decision-makers, and influencers on branding. Depending on the length of the crisis, marketers, and members of the finance and operations groups need to work closely together to predict possible scenarios and their consequences.
5. Adapt to new work methods and continue the presentation process
It is very encouraging to see the success of many organizations quickly adapting to the current business conditions and the shift to remote work. The use of new technologies has made it possible for organizations to make calls, hold meetings, and share files.
In this way, all organizational teams can communicate with each other and collaborate remotely. Nowadays, doing virtual parties has also become a new habit. Doing this new routine helps keep people's spirits up. All business partners, knowing that they will not be able to communicate face-to-face for at least the next few weeks, have turned to remote collaboration.
Therefore, organization leaders must also do their best to implement all operational elements, including marketing, sales, and customer service, with the new standards in mind. Undoubtedly, the current difficult conditions will be a suitable platform for the emergence of innovations.
Planning for the future brand communication
We are currently in the process of recognizing and adapting to the emergence of this virus. Given Corona's impact on business, we should avoid the present and forcefully adapt and plan for our future and business. In the current situation, it is clear that marketing activists must continue their activities and the brand must survive and at the same time maintain the customer interaction path.
At the same time, it is necessary to pay attention to the following points for these people:
Understand the impact of the crisis on the business and continue the emergency prioritization process when unexpected events occur.
Using digital methods to work with and communicate with customers and current operations has a long-term impact on customer relationships.
reduce risks that compromise the customer experience; This will be possible with realistic thinking.
Given the rapid adoption and increasing use of online experiences and interactions, there is no doubt that digital development will also accelerate. In such uncertain and unprecedented conditions, brands are forced to change and renew their thinking, business, branding, and leadership.
In this article, we talked about What is brand communication. However, we think that we can still use your experience to produce a better and more comprehensive article.
Share your experiences with us.