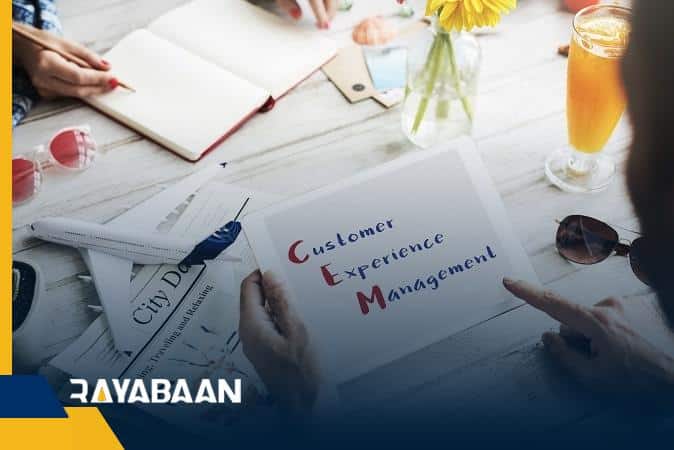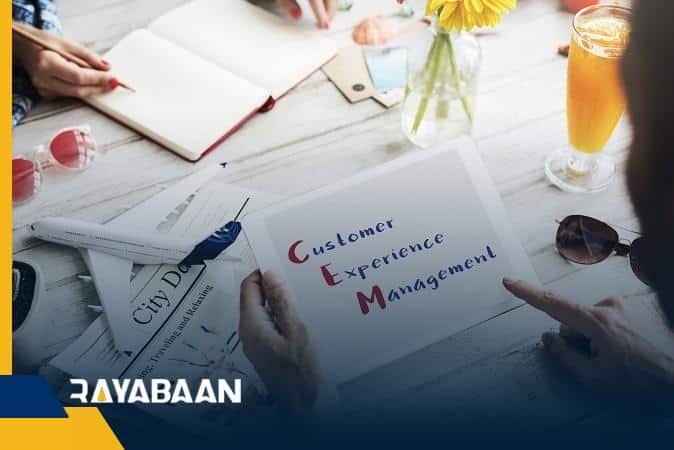 5 fundamental principles for driving change in your customer experience management program
To make a difference in the customer experience, the employee experience, the product experience, and the brand experience and change the results, it is best to remember the following principles:
1. Fulfill your brand's social responsibility!
Communicate with your customers. Ask for feedback in different cases. Show people that you are not about profit and that you are fully committed to your social responsibility in this situation and that you care about your customers and employees. Prove to your clients that your performance in the current situation is different than ever and that you are not following the usual course of your activities.
2. Adjust customer experience metrics over time!
Long-term disruption of normal activities will affect many people's emotions. Examining these influences and resulting biases can have several benefits for your organization. However, it is better to balance the regular process of measuring customer experience and focus all your energy on responding to current issues.
3. Ask less and listen more!
Due to the volatility of the situation, conducting customer research, as usual, is ineffective and will not provide you with the right information. This is the time to ask fewer questions rather than simply follow the tasks outlined in the client's section. Some of the questions asked should be open questions to encourage the audience to talk. At this convenient location, you can analyze existing interactions with frontline staff.
4. A sea of ​​ways to taste the skill!
In the current situation, it is more important than ever to prepare and use your lessons as soon as possible to make short-term changes. This is called the "quick response" skill and is considered one of the six competencies required for customer experience management.
5. Speed ​​up the process of receiving, analyzing, and acting on customer feedback!
The workforce of the organization will be improved based on the available findings and the speed of providing feedback will increase. Expanding the organization's ability to make temporary changes will help you speed up the process of receiving feedback and have the ability to analyze the changes that are made and prioritize them. For this, you should use online customer experience measurement tools so that you can quickly collect and analyze all the results of all communication channels in an integrated way.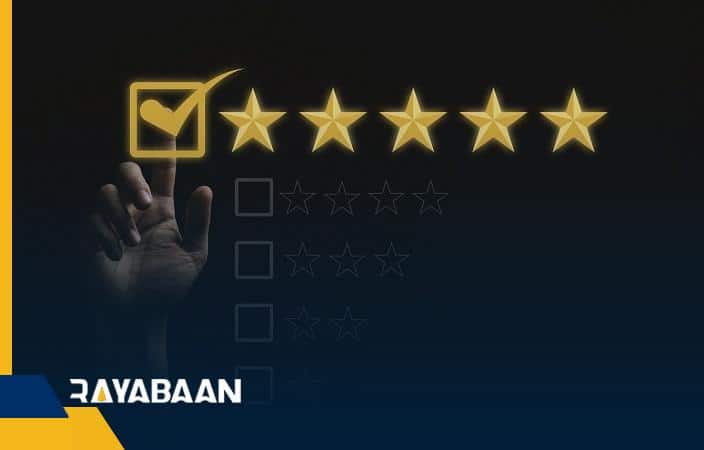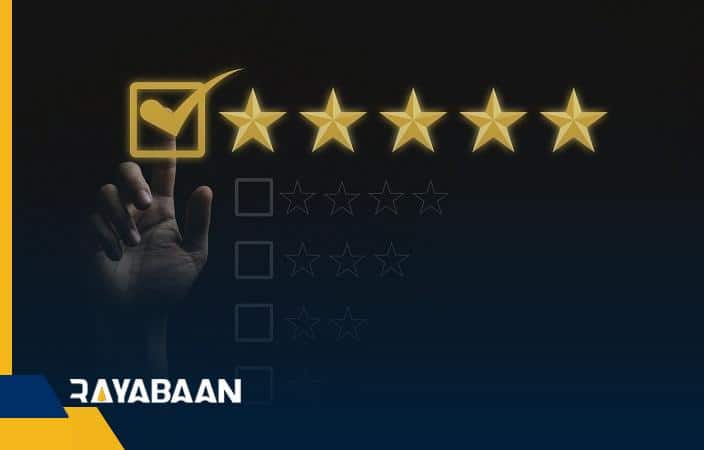 Answers to frequently asked questions about the Customer experience management program
Here we will answer some common questions about the customer experience
program manager
during the corona crisis. There will not be enough time to answer all the questions managers face. But by doing this we hope we can take an effective step towards making the necessary changes.
1. How to study the effects of the Coronavirus in long-term research and customer experience data? Is it recommended to isolate the obtained results?
It is assumed that the process of accessing information will suffer from disruptions and anomalies for at least the next three months. Therefore, we propose to isolate the results obtained at this time. In many cases, it may be necessary to stop tracking this data and focus on gaining insights that are effective in understanding cases in real-time and providing rapid organizational responses.
2. Should we change our customer experience analysis?
Yes, it is better to gather more information about the current situation and focus on taking appropriate actions rather than following the normal business process. This may mean changing target customers and asking them different questions. The main thing is not to ask general questions.
Most of these surveys are used only to prepare and present some reports. Instead, You are transparent, which helps you understand how people are feeling right now.
You can simply ask short and helpful questions. In addition, You need to be sure to review the interactions in the contact center and access the observations of its employees. We recommend reviewing your surveys weekly, making sure you focus on the insights you need, and asking as few questions as possible.
3. How can changes caused by the spread of the coronavirus on performance indicators, reports, and employee rewards be managed?
Most likely all these things need to be changed. We encourage you to change the reporting criteria and focus on more important issues related to the spread of the Coronavirus.
Maybe you have new and more important things to consider. We recommend that you only go through the reward process as usual if you were able to use the existing space to create new and relevant criteria. Otherwise, it is better to refrain from doing so for at least three months.
4. Due to the spread of coronavirus, is it necessary to make changes in customer research communication patterns and interaction patterns, and what should be focused on?
In this case, it is necessary to keep the model as interactive as possible and focus on results. In the present situation, customers are the most valuable asset of an organization.
Considering that communication models and surveys mostly examine long-term customer relationships, it makes sense to change your approach and regularly ask more concise, useful, and targeted questions. This means that you should now focus on getting your customers to buy again and put the long-term data and drivers of your customer loyalty for another time.
5. Should we abandon user experience surveys in general?
At this time, you should never cut off contact with your customers. This means you have to listen to them and respond to them much faster than before. Methods other than surveys are also possible. Interacting with existing customers, seeing employee observations, and learning from them are some of these methods. However, when conducting a poll, you need to focus on the important issues of the day and ask questions. Due to the current situation and the spread of the coronavirus, customers are less inclined to express their opinions. Therefore, you must first prove to them that it will be in their best interest.
6. The idea that needs to change the way to reward employees? Should these changes be used temporarily or should they be permanent?
We recommend reviewing all reward models based on customer experience metrics. The reward is a method used to reinforce desired behaviors. Of course, even in these difficult situations, you may want to maintain shared standards and organizational stability. If not, it's better to think more about changing customer behavior and desired direction and find new methods to support these new behaviors.
7. Due to the spread of the coronavirus, most organizations measure their communication metrics and customer experience surveys with a delay of several months.
There is no reliable information on the performance of all organizations. However, in the current situation, instead of emphasizing traditional assessment methods, it is recommended to use cross-sections.
Better to ask questions that will be effective in improving your short-term performance. Most communication studies include topics useful in long-term traditional performance evaluations and tracking preferences. In the current situation, it is better to abandon long-term drivers and improve the customer experience in the short term.
8. Should I conduct a survey of pure index client communications from my organization's promoters during the coronavirus outbreak?
As mentioned above, currently understanding the needs of the public and responding quickly is a priority. Meanwhile, most communication studies are based on long-term analyzes of customer relationships with your brand. If you have access to a short-term Net Promoter Score survey and a good feedback mechanism for learning and feedback, then you're good to go. Therefore, we suggest that you postpone scalable studies and long-term assessments for another time and focus on other cognitive domains.
9. How is the situation in the field of health care? That is, is it necessary to stop other evaluations and focus only on the important issues of the day?
Yes. It applies to all companies and all industries. In today's climate, focusing on the essentials is more important than ever. Sometimes companies face complex situations and need to adopt a different approach to these new situations. Meanwhile, healthcare companies undoubtedly face disadvantages. Therefore, it seems logical that they reevaluate the type of feedback needed to support current priorities. Solving urgent customer needs and anticipating their short-term requirements can be considered one of the sector's new priorities.
10. In the current situation, should we change the customer experience survey and adapt it to our questions related to the coronavirus?
No. If such questions help you understand your customer's needs and respond promptly, it will be considered necessary to ask them. Otherwise, customers will think you're trying to follow the local trend more than anything else.
11- At the same time, how would you describe the role of the executive director and his relationship to the customer experience?
In such a situation, one of the duties of the executive director is to establish active and uncompromising communication. Therefore, the following measures need to be applied:
1. Deliver bad news without hesitation
2. Overcome with confidence and determination
3. Always share the next steps and plans
4. Don't forget compassion
12. During the coronavirus pandemic, what is the amount of information received and communication with customers?
This should be done as needed. People are highly exposed to information overload. That alone becomes problematic. First of all, your communication can be affected and neglected by the chaos. Second, all this information can make people worry about the changes you're making. It is recommended that you communicate as carefully as possible and simplify your actions in a way that is easily understood by your target customers. Most likely, your ideas are excellent.
However, they can be difficult for humans to understand and therefore problematic. That is why it is necessary to simplify your ideas and actions as much as possible.
In this article, we talked about the Customer experience management program, but we are of the opinion that we can still use your experience to produce a better and more comprehensive article.
Share your experiences with us.