By launching a site and having a product for sale, it is time to anticipate a way to receive customer payments. The most common way to exchange money online is to use credit cards such as Visa and MasterCard. Now how can you equip your site so that you can accept dollar sales of credit card payments?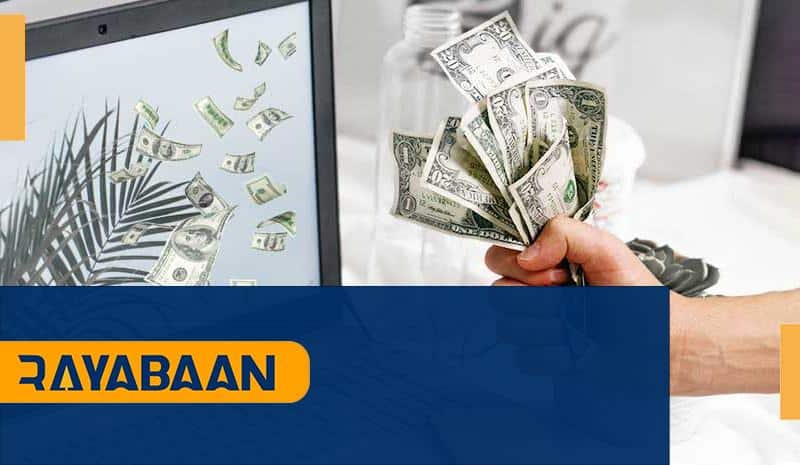 How to sell dollars on the site
1. Having a current account (Merchant account) in one of the foreign banks. If you can have a checking account in a foreign bank, it is possible that by adding credit card processing software to the site and making the necessary security settings, dollar sales of customers will enter credit card information directly into your site and money will be deposited directly into your bank account.
Of course, you have to pay a few hundred dollars for the necessary software. The advantage of this method is that at the moment of payment, money is added to your bank account. But if you are new and prefer the simpler method, the second method can be useful.
2. Using intermediary companies to receive money. In this method, you must first have a valid credit card. Many Iranian companies offer this service. Your card must be a physical and real card. As much as possible, do not use virtual cards for this purpose.
Selling dollars With a physical credit card, you can get its balance (after deducting a significant percentage of it!) From reputable exchange offices. With the opening of the Bank of Europe Europe, it is hoped that it will be possible to easily obtain the necessary credit card by referring to it and presenting identification documents.
After preparing a credit card, it is time to choose a service to receive money from your site through customers. The most popular sites for credit card processing are Paydotcom, PayPal, and Plimus. These sites do not charge any fees for setting up the service. 2CheckOut and ClickBank sites are also among the best in this field, but to register on their site, you must be willing to pay the registration fee. 2 checks and clicks sites saw among test closed this tehsil field, boot to register site, you are drunk to welling to register the. So it may be in your best interest to subscribe to non-free sites like ClickBank, but pay a lower percentage per sale later.
Now we come to the part where we talk about the middle ground: Which of the above services can be used in Iran?
PayPal
The most famous and most common site for receiving money is PayPal. Through this site, you can send money to friends and acquaintances.
All you have to do is have the other person's email address and they will have a PayPal account with that email. The percentage that PayPal receives from each sale is very small and cost-effective and is about 2-3% of the sale price. But this site has a very big drawback (at least for us) and that is its complex and uncertain security system. The dollar sale of this site checks all the entries and exits and your IP addresses, and if you have the slightest doubt about your identity, it limits the account. In limited accounts, you can not withdraw or make a purchase, but money can be credited to your account.
To resolve the account limitation, you will be asked to submit the required documents to PayPal. These documents usually include water and electricity bills, the address you entered when opening the account, and if you do not have access to the address you entered when registering, you should forget the PayPal account and its balance! Another major problem is that your authentication and receipt of documents are not done only once, and when PayPal suspects you, it will ask you for documents to verify your identity.
Another issue is that different strategies are used for different countries. For example, if you choose your country, the United States, Canada, and several other countries mentioned on the site, you will not be able to verify your account and use it with a valid credit card, but you must provide the national code and exact bank account details to be checked by PayPal.
Be. With the bitter experiences I had of using PayPal, I do not recommend this site for money. Of course, in one case, you can use this service with confidence, and that is to ask a relative or acquaintance abroad to open a bank account in his own name and get a credit card, and you with these details and real address in PayPal subscribe. If the account is limited, your acquaintance must send the documents of residence to PayPal. Of course, you must have a valid foreign IP, because you can not enter their site from Iran.
Plimus site
And now we come to the great and unique option called Plimus. This site offers you very professional services and at the same time, it is very easy to use. By becoming a member of this site and placing the payment button on your site, the customer has many options for payment and can pay through credit cards, telephone payments, tax payments, online checks, and even PayPal! Another advantage of this site is the possibility of custom design of order and payment pages, which means that you can even display the desired logo and text on the final payment page.
Only two drawbacks can be mentioned for this site. First, the percentage received from each sale is relatively high, and according to the table on their site, something like 4.5 to 15 percent of the transaction fee is received. Of course, this is not a limiting factor because you can make your product a little more expensive.
The third disadvantage is that payments are not transferred to your account instantly. In the middle of each month, the entire account of the previous month will be transferred to your account. This site has no restrictions for banned countries and you can register for free in a few minutes.
After registering and entering your credit card details, you will enter the control panel of this site. Now you can define your product. Design the order page and enter its price and specifications. Finally, the Palimas site will provide you with a link. Just link that links to the order button of your site and starts selling!
So with all the problems, it is possible to start e-commerce as soon as possible. Now the question arises of what products can be sold on the site. The best products are digital goods that do not need to send as physical goods and the customer can download them. We will address this issue in the next issue.