In today's world, for our company to survive, we have to do something to continue this winding path. One of the things we need to do is improve the user experience; the User experience is not easy to achieve and requires many solutions and indicators that managers and employees can use to make this method easier and more convenient.
Tips to improve customer experience
Simply put, improving the customer experience requires the right terminology, the right measurement, and the right management, which we will explain well in this article. In this article, we want to fully and comprehensively explain customer experience improvement and introduce the necessary methods and indicators in this field.
1. Why is customer experience important?
Customer experience is one of the most important success factors in business. Nearly 89% of organizations believe that customer experience (CX) is at the core of competition with others. Competing with these teams is not easy! Large organizations and large organizations such as Google have been able to make significant changes to their business and generate greater profits by improving the customer experience over time.
Good customer experience management (CEM), creating a systematic process for gathering information, reviewing feedback, and acting on it, can bring some discipline to this ambiguous and fragile area. This way, you can control customer experience (CX), lose fewer customers, and increase revenue. First, you can use the Up Cook platform to calculate your NPS. Take action and earn your brand loyalty score.
Customer experience is how the customer feels when interacting with your organization. The customer experience (CX) didn't change overnight, and results don't change instantly. Improving customer experience (CX) is a never-ending process that leads to long-term business growth and ultimately increases profitability.
Regular and long-term monitoring of customer experience based on indicators such as the Customer Experience Index (CES) and Customer Satisfaction Index (CSAT) will help you safely navigate this path.
Statistical analysis found that 70% of customers who receive good service buy the product offered, and 55% of them are willing to pay more in exchange for better service.
The customer experience (CX) matters across all customer communication channels. Customer experience management, if done right, will improve your key performance indicator (KPI). This results in increased customer retention, preference, and ultimately, revenue for the organization.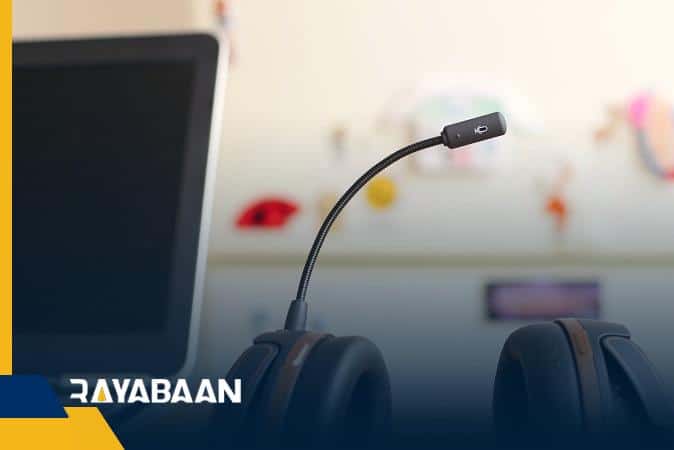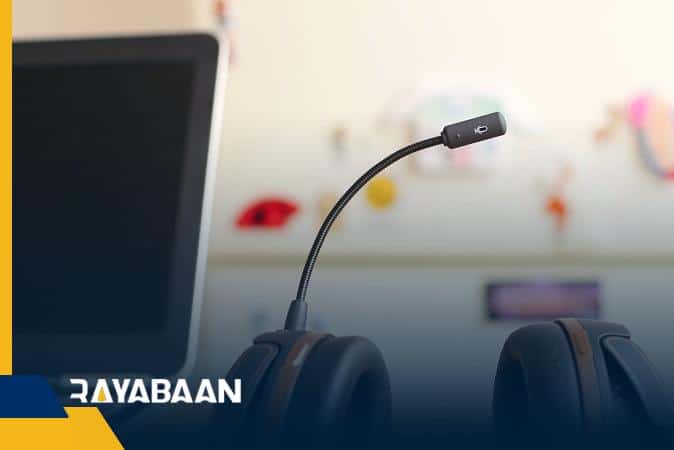 Voice of the Customer (VOC):
Customer Experience Management (CEM), in all its complexity and diversity, can be adapted to the style of any organization or industry.
Many companies are competing with each other to improve customer experience (CX), each claiming to be more successful in this space than the others. But few people realize that the key to winning this race is endurance, not speed.
To do this, it is necessary, firstly, to plan a long-term plan, and secondly, it is necessary to consider the geographical issues, the origin of customers, and the performance of your organization in these areas as well.
If you want the voice of the customer (VOC) to be reflected in your system, you should bring together a team of people who are experts in different fields and all of them should always focus on understanding the needs of the customers. This step-by-step guide will guide you both in starting and improving your Voice of the Customer plan.
3. Confirm the responsibility of the team members
Who is responsible for Customer Experience (CX) in your organization?! A group of employees or even a senior manager of an organization may be responsible for this task. However, to make an impact on the customer experience (CX), you need to try to get the members of all departments to work together.
Providing services to customers is not just the responsibility of a particular department, and all members of the organization are required to do so.
The table above shows how the responsibilities of employees in an organization are usually distributed. The success of an organization depends on all employees participating in customer experience management (CEM). Does this apply to your organization? Public participation is not a choice, but a necessity!
Destroy organizational silos.
(Note: An organizational silo is an organization, company, or business unit where managers, employees, and other team members are reluctant to share information and data with other parts of the organization and make decisions without coordination with other team members, reducing the overall efficiency and effectiveness of the organization. size.)
To measure customer experience (CX), consider common criteria and adopt these measurement criteria as organizational goals.
Put key indicators (KPIs) from customer experience (CX) into one dashboard and give everyone on the team access to the factors that influence it.
Help your team members understand the key components of the customer engagement journey and realize the importance of their contribution to the Customer Experience (CX).
By sharing the path of interaction with the client, employees are usually able to get a broader perspective and look beyond their time.
Give people in your group enough power and authority to take action to solve problems and change their attitudes.
Taking an active step in the right situation and not passively is an infectious approach! When employees see that some people in the group are taking steps to solve problems, they will be encouraged.
Finally, you need to understand that the customer experience (CX) depends on the teamwork of all parts of the organization, from customer affairs to marketing, human resources, and production. At the same time, the presence of committed leadership is a prerequisite for implementing a comprehensive and customer-oriented approach.
Provide more power and authority and engage the entire organization in the area of ​​customer experience management; Goal setting is essential. If upper management levels and other components follow the same customer experience (CX) measures and other key indicators. Organizational motivation and dynamism will increase.
Setting common customer-facing (CX) goals across the organization will align all members. Having clear and specific goals eliminates misunderstandings and motivates group members.
Net Promoter Score (NPS):
It can be said that the only indicator that needs to grow is the Net Promoter Score (NPS). Net Promoter Score (NPS) is a powerful goal-setting metric In addition, the index is very simple, concise, and easy to answer
By now, you've probably taken this type of survey several times. Net Promoter Score (NPS) raises two basic questions. One of these is a number and numbers-based multiple choice question that measures customer satisfaction.
Many leaders and managers in various industries and businesses benefit from the Net Promoter Score (NPS). This shows that the Net Promoter Score (NPS) is an excellent measure. However, it is best to be careful and not compare your organization with any other organization!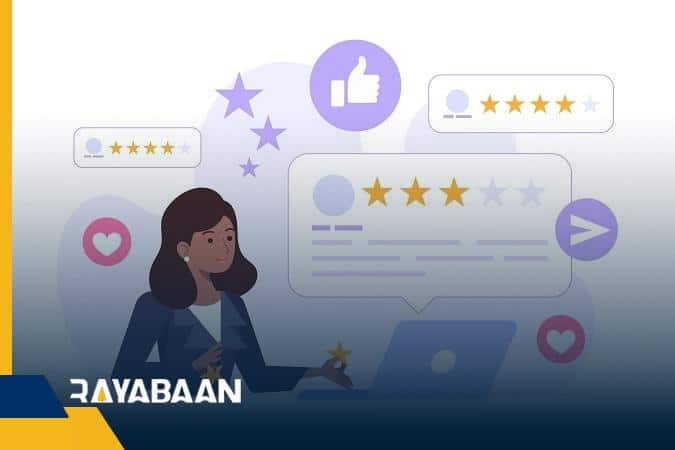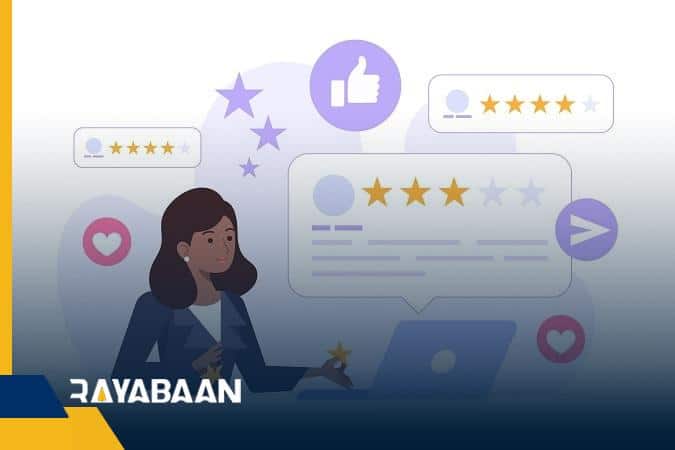 Customer Experience (CX) Key Performance Indicators (KPIs):
In addition to the core customer experience (CX) metrics that are based on customer feedback, you can track a variety of key performance indicators (KPIs) on the road to customer engagement. These reliable indicators can give you deep insight into the importance of teamwork and its impact on improving customer interaction. pay attention! Customer Experience (CX) Key Performance Indicators (KPI) should be chosen according to the type of your business!
Retaining old customers is more profitable than acquiring new ones. Knowing the customer retention rate will help you determine the level of customer loyalty and identify the reasons for this loyalty or lack of loyalty. To better understand the customer retention rate, you should first familiarize yourself with key performance indicators (KPIs) such as customer churn rate, purchase frequency, the time between purchases, etc.
The first response rate is a measure of how quickly your organization responds to a customer's first call. Most customers expect a response within 24 hours of calling. But the sooner the better!
Problem-solving time means the time it takes to solve a customer problem. Here, according to the first response rate category, the longer the time to fix the problem, the lower the customer satisfaction.
Knowing the volume of calls and the distribution pattern of requests will help you identify which communication channels are problematic or unclear.
Customer Lifetime Value (CLV):
Understanding the concept of customer lifetime value (CLV) will help you align your business goals with customer experience (CX) and take decisive action toward customer retention and loyalty.
5. Collect customer comments
After understanding and knowing the terms and conditions of measurement and after determining the role of customer information management, it is time to take action. The first step to building a successful and sustainable relationship with a customer is to ask for customer feedback.
Start your career evaluating the total customer experience!
The way some organizations work is to learn about customer experience (CX) based on key moments and key interactions. It makes it difficult to compare and analyze results. By measuring the overall customer experience, you can consistently get their feedback and learn about common reasons for customer satisfaction.
Covers the main ways to interact with customers!
Once you've identified key ways to interact with customers, broaden the conversation and focus on the customer's most important unique moments. Integrating feedback results into an overall picture identifies the strengths and weaknesses of each interactive approach.
Keep up the good work on the detailed reviews!
If necessary, we can continue our work by doing more in-depth research to deepen and broaden our perceptions. After reviewing the feedback, we will identify customers experiencing specific issues and send them a longer dedicated survey.
By doing this, you can better understand what is important and relevant to these customers.
Tip: Measuring Customer Experience (CX) using Net Promoter Score (NPS) has several advantages.
Net Promoter Score (NPS) is a concise and useful method and it is very easy to answer. Due to this, its implementation is also simple and convenient. Also, this method is standard and reliable.
Analyze the results of the reaction .6
How can you analyze 5 thousand reviews a day?! How can you check the feedback given on different social networks?!
The first way is to hire dozens of people and spend a lot of money evaluating reviews! Another way is to examine just a small group of comments randomly and as a sample!
But the fact is that today's technology has provided us with effective and affordable ways to analyze feedback. The text mining method helps you to effectively analyze the feedback giving valuable results related to your business.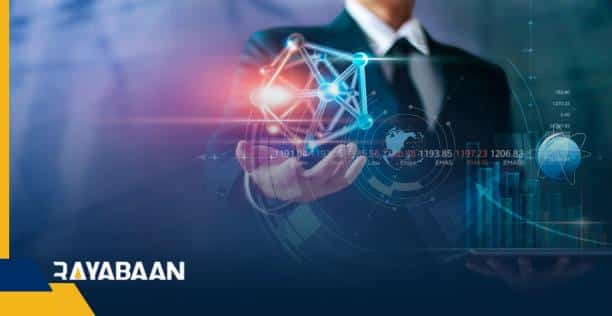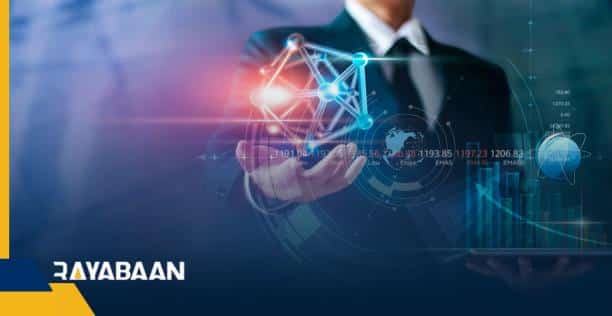 Unfortunately, many brands stop working on Customer Experience Management (CEM) at this point. Do not do this! After giving feedback, the customer expects a reasonable response. Managing the customer experience begins with setting goals and defining the roles of members, continues with collecting and analyzing feedback and taking action, and ends with connecting with the customer and building an emotional bond between them and the business.
Today's advanced technology has made it very easy to study reactions. Now, all you have to do is take the appropriate action!
7. Take appropriate action based on your results
The most important step in the customer experience management (CEM) process is taking feedback seriously and taking appropriate action.
As Donald Porter says, "Customers don't expect you to be perfect. He expects you to solve existing problems!"
When it comes to customer feedback, you can act in two ways: solve individual problems and change the big picture. Both aspects are equally important and effective in creating customer retention and satisfaction.
Work on time! Hold off on major organizational changes and deal with personal issues first. If you don't want to lose your customers, you should know that basic information needs urgent attention.
Make managing such issues part of your daily routine. Record the results obtained regularly in your management report. Customer Experience Management (CEM) is an ongoing process.
Learn from each other and learn from each other. Share your interesting and useful experiences with team members and other departments of the organization. Organize practical workshops, training courses, and coaching in your organization.
To improve, we need to empower the whole organization. Focus on the customer-facing paths to organizational units and work from there.
Eliminate organizational silos. Changes implemented in silos do not seem to be effective in improving the customer experience (CX). Communicate goals and outcomes.
8. Solve customer problems as soon as possible
Processing and acting on customer experience management (CEM) results is just as important as making a difference in your organization.
Under NPS, advertisers are people who promote your brand and make it known to many people. They will also happily recommend your business to their friends, colleagues, and you. You can take advantage of a supporter's presence in several ways. for this business:
Find out why promoters are interested in your brand and use those reasons in your marketing. Points that caught the attention of promoters may be of interest to others.
Encourage advertisers to introduce you to new people. For this, you can start a referral campaign.
Ask sponsors to share their positive comments on social media.
Invite sponsors to encourage purchases by promoting other services/products.
Deal with the protesters!
Protesters are also considered another part of NPS. These are the customers that your business will soon lose. They are not very happy and are talking about your brand everywhere. Turning the plaintiff into the advertiser seems impossible at first, but the case is much simpler than these words!
If possible, fix the problem as soon as possible. Find the reason for customer dissatisfaction. Giving direction and changing communication methods are very important. You are not always able to solve the problem! In this case, it is necessary to show your feelings to the customer and prove that you care about him. If there are problems, it is necessary to contact each customer and help them if possible!
Pay attention and show that you care about ideas!
Communication is the most important thing!
Customers who spend their time and energy providing feedback require attention and accountability. So take them for granted.
Take customer feedback seriously, take appropriate action and share your actions with them.
9. Spread the customer-centric culture
A customer-centric culture will not be created overnight and must be sustained and expanded gradually.
Jerry Fritz Quote: "Products can be easily replaced, but nothing can replace a rich culture of customer service."
To create a customer-centric organization, you must consider the following:
Motivation and planning are important. The best way to secure the opportunity to improve customer experience (CX) in many organizations is to look at measuring customer experience (CX). Metrics such as Net Promoter Score (NPS), ratings, and awards.
Employees who interact indirectly with customers are also involved in customer experience (CX) and play an important role. Therefore, they have to apply the above methods.
Make customer orientation a permanent consideration for your organization Ensure that all departments and members of the organization take steps to meet expectations and improve the customer experience
Share data and results from customer experience (CX) analytics in an easily accessible way. This way, you will be sure that you have provided all the important and basic information. Implementing the above method will help the members of the organization to ignore rumors and rely on facts.
3. Listening to the Voice of the Customer (VOC)
Ensure organization members have access to customer comments in addition to analyzing results. Listening to the Voice of the Customer (VOC) and reading their actual feedback is a powerful tool that motivates people to align their actions with customer feedback. Knowing that organizational leadership is also reading the same comments will help change the customer-friendly culture.
How do you manage customer experience (CX)? Do you know anything else that can improve organizational performance and tips to improve customer experience (CX)? Share your thoughts with us!