If you pay attention to the brand name or logo design of certain brands, you will notice that the design of this brand name consists of several alphabet letters, and you will surely wonder why you chose these letters. In answer to this question, we must say that such investors have turned to the monogram.
It must be interesting for you to know what a monogram is and how it can be used in logo design or brand name selection.
If you have just started a business and have decided to choose a great name for your business, read this article carefully.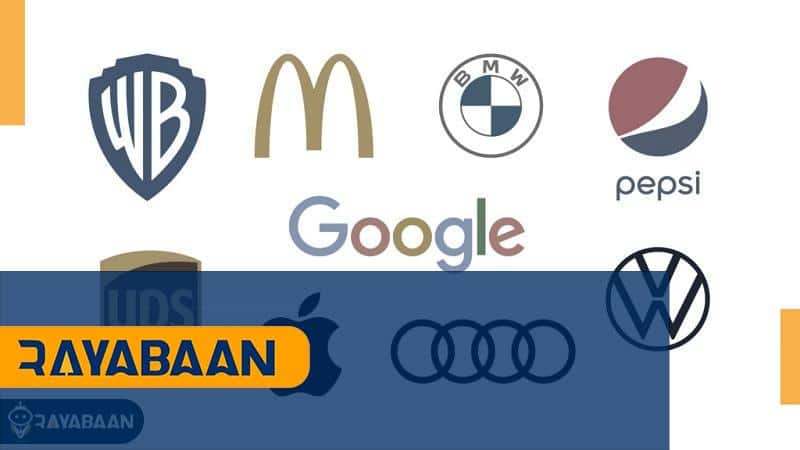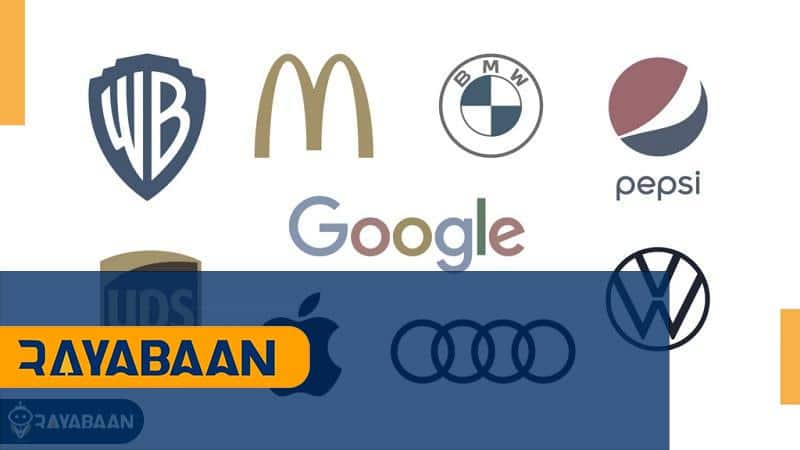 What are monogram business names?
First, we get a monogram definition. As you can see, combining one to at most three letters in the alphabet together represents a new symbol or name called a monogram. You have seen such a design in your brand name or logo many times in every business. It is interesting to note that in monogram design one should use letters indicating the name of the investor or the name of the company.
When will a monogram design be very appropriate?
Without a doubt, one of the most important questions for all employers is whether is it better to choose a full name for our brand or go for a monogram. Sometimes it is better to do a monogram design because then you will see a much better result. In general, using a monogram design will bring you better results in the following cases.
If your brand is long and consists of a few words, then it will be very difficult for your audience and customers to remember. In such a situation, if you go for a monogram design, you are helping your branding a lot, because this monogram design is chosen from several letters of your brand name, and as a result, once people see this design, they will remember your business name.
Even for those engaged in international activities, a monogram design would be very ideal because when you have a very concise but expressive design of your brand name, this name is easy to recognize and understandable to anyone in the world, and of course, a symbol of your business will do. From now on all the companies in the world and the people who seek your services, with this short design, will get to know your business and gradually gain a great reputation.
We know of many businesses that have family roots. If we want to give a clear example in this area, we must mention the production of the various perfumes and stigmas in the world. Each of these perfumes has a long history. In such cases, you may want to consider designing a monogram that will represent the root of your last name. Your last name should be included in this design, and you can use a few letters in that name so that the word Shiva is displayed, or as soon as you see it, the audience will remember your last name.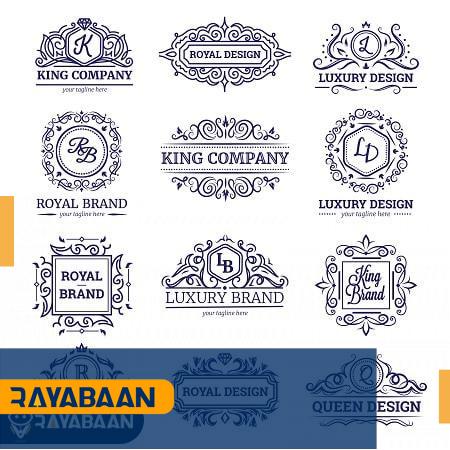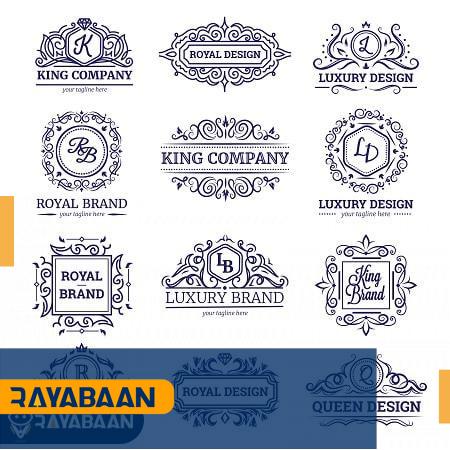 Check the characteristics of a suitable monogram
Let's continue to explore how we should design a monogram to get a great design. If you decide to use a monogram for your brand name or logo design, be sure to consider the following:
Do not forget that the monogram is going to turn your long business name or long last name into a few short letters. So the design of the monogram should be very simple. If it has a lot of complexity or if combining the letters can not present a concept of Shiva with fluent pronunciation, this design would certainly not be ideal.
One of the most important design features of a monogram is its curiosity and color. You should choose the letters and arrange them next to each other so that the audience will be intrigued as soon as they see them and ask to find out the reason for choosing that name. In such cases, it will focus more on your brand name. When the audience understands what a beautiful name of your brand or family background is behind the choice of these letters, the monogram design will stay in his mind forever.
The third point in designing a monogram is to choose the font of the letters and arrange them in such a way that they can be read to all people and from any distance and they will be able to recognize them easily. However, you will use this monogram design in all areas, such as product packaging, website, social network, and billboards, so the font of the letters should be chosen so that anyone at any distance can easily read your monogram accurately.
Finally, the monogram should convey your full brand name to the audience with the help of a few simple letters. Therefore, you must be very careful in choosing the letters. Our suggestion is to choose the letters in such a way that when they are put together, a new word is created with a very fluid meaning. In this case, easy communication is easy for the audience, and because of the meaning of this word, the monogram design as a result, your brand will always remain in the mind of the audience, and in such circumstances, you will see significant progress in your branding.
In this article, we talked about monogram business names, but we think that we can still use your experience to produce a better and more comprehensive article.
Share your experiences with us.