Brand name development process; One of the most important steps in designing a brand identity is choosing a brand name or brand name, as it often plays a central role between the core elements of
branding
and positioning and creates strong mental associations within the products or services area. Short, concise, and useful method.
Branding is one of the most effective means of communication between a brand and its audience. Advertisements are usually shown for more than 50 seconds, but consumers notice a brand name within a few seconds and remember its meaning or put it in their memory.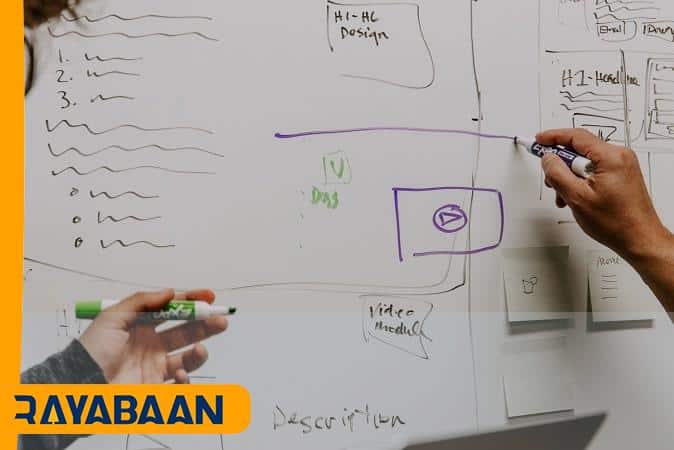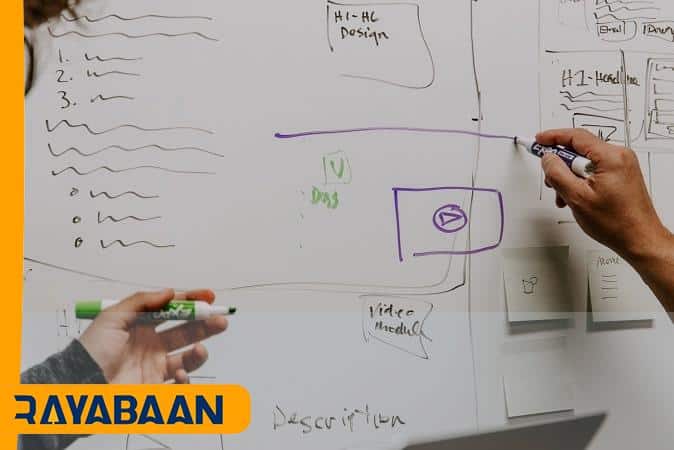 What is Brand Naming?
A brand is used to refer to a specific product and service so that it can be distinguished from other similar products and services in the market through its name, symbol, design, and so on.
A brand is actually a distinguishing element for that product or service. At the same time, branding refers to the process of creating and disseminating a brand name, and therefore it is the path through which customers understand and experience a company's products and services.
A brand is a combination of internal and external characteristics of a product that gives the product an identity.
Today, with the height of competition between different businesses, the market is full of similar products. To create an outstanding product, you need to create unique features for it. These include name, logo, color, and many other characteristics.
By creating a specific identity, voice, and concept for the product or service, these features place it in a distinct position in the minds of consumers and create a unique experience for them while communicating with your brand.
Before using a trademark or service mark, you should check that someone else has not already taken your trademark. When you are sure about this, you can register your brand and use your brand name as a trademark.
All kinds of brand names
What is the brand name? There are different types of brand names, which are briefly mentioned below:
Individual Brand: Some companies may choose a separate brand name for each of their products.
Family brand: usually assigned to a specific set of products.
Corporate brand: It is possible that some people put the name of the company or the producer on a particular product. This trend is more popular when a company produces many products and uses this type of brand.
Combined brand: each product has its own name and the company brand specifies which company produced which product.
Characteristics of a good brand
1. Be distinctive and special (such as Kodak and Mustang)
2. It can be developed
3. To be easily pronounced, known, and remembered (like Tide).
4. It should include the quality and benefits of the product (such as quick fix and lip guard)
5. Easily translated into other languages
6. To be legally registered
7. Must say in which group the product is located (News week)
8. Express the real features of the product
9. It should not depict a bad meaning in the language or other groups of products. (Like Nova, which is not a good name for a car and doesn't mean anything in Spanish)
The brand name development process
The process of choosing a name or brand is based on the opinion and findings of market research to influence the target customers. Branding is an important part of the brand management process and influences aspects such as positioning, logo design, packaging, and other organizational features.
Because the brand name in the minds of consumers is highly dependent on the type of products or services, it is very difficult for marketers to change the brand name. For this reason, before giving a brand name, the brand name should be studied and researched thoroughly.
In the business world, we can see hundreds of examples of unprincipled names of products or brands, names that may not have the ability to be a brand!
Difficulty choosing a brand name
According to Ira Bachrach, one of the most famous marketing consultants of the consulting company Name Lab, there are more than 140,000 words in the English language, but the average American knows only 20,000.
That's why Name Lab, a brand consulting company, selects names from the seven thousand most used words in most TV shows and commercials and tries to avoid choosing names that are inappropriate for brands.
Although the combination of seven thousand words may seem like a lot of choices, as tens of thousands of new trademarks are registered and legally endorsed as trademarks every year, choosing the right name is becoming increasingly difficult.
difficult Because of this, choosing a satisfactory name for a new product can be a difficult and frustrating process.
Many managers feel that after learning that the brand names they want are already registered and legally invalid; We already picked all the right options!?!
The difficulty of naming a brand is not surprising. Perhaps every parent understands how difficult it is to choose a name for a child and every year thousands of babies spend many days without a name because their parents could not decide or agree on a suitable name.
Rarely, choosing a name for a product is as simple as choosing the Taurus brand name for Ford vehicles.
Taurus was the code used by designers when developing parts for this car, as the chief engineer and head of the production for this product were born in Taurus. Further research showed that this name coincidentally evokes positive and relevant traits in the minds of customers. When this was chosen as the brand name for the car, Ford saved thousands of dollars in research and consulting on its product name.
Classification of names from the perspective of the Landor International Branding Institute
Description: To describe the function and function of a product or service. Such names are often not registered. Like: Singapore Air Liner and Global Crossing.
Tip: These names remind a customer about the benefits of the product or service. Like March FIRST and Agilent Technologies.
Combination: A combination of two or more words, sometimes unrelated and unexpected to the customer. An example is Red Hat.
Classical: Comes from Latin, Greek, or Sanskrit roots, like Meritor
Optional: Actual words with no clear semantic connection, such as Apple
Fictitious: invented words without clear meaning, such as Avanade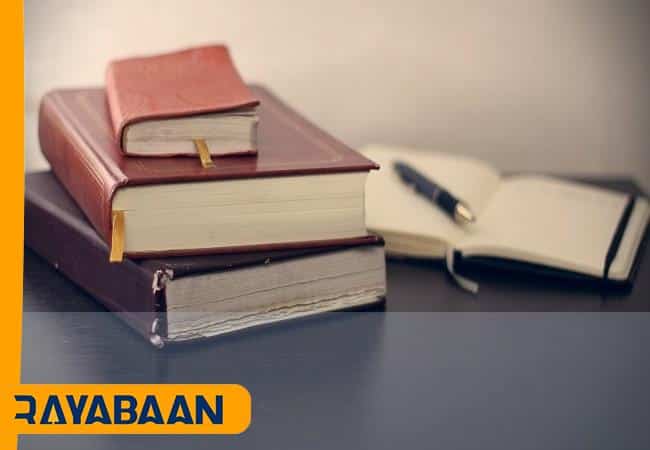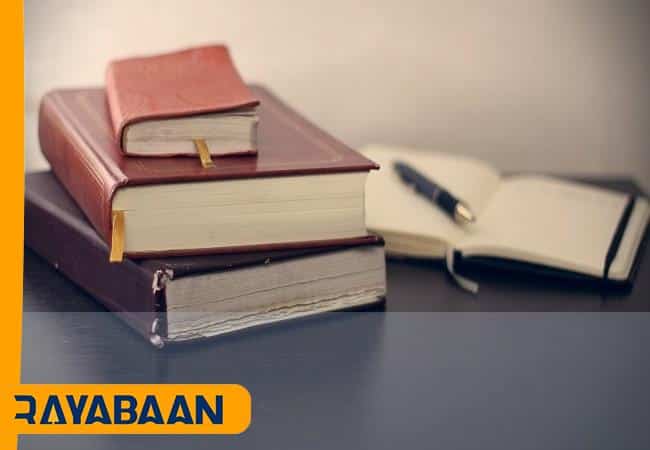 Criteria for brand selection rules
Choosing a brand name for a new product or service is a combination of art and science.
The panel above shows the different ways to choose a brand name. The name, like other elements of the network, should be chosen according to six important criteria.
The main criteria for choosing a brand name are:
It can be written in other languages
Expression of product points
Ease of pronunciation
it's short and to the point
different
Legality and registration of this name
The key features of a successful brand!
Based on these characteristics and criteria, a successful brand name should be simple, easy to pronounce and write, familiar and meaningful, different and unique and increase brand awareness in the minds of consumers. We will now examine each item mentioned more carefully.
The ease of pronunciation and writing and simplicity of the name reduces the amount of effort required to understand and evaluate the brand in the consumer's mind. Abbreviated names are often easier to remember because they are simply decoded and stored in your mind Marketers can shorten more names to increase their recall in the minds of consumers
To increase the amount of word-of-mouth advertising to create strong associations in the customer's memory, marketers should try to design the brand name in such a way that it is easy to pronounce, also remember that customers can avoid embarrassment due to mispronunciation of the brand name, generally avoid them and it A bad sign for a brand.
AIDS diet chocolate brand name is exactly like AIDS.
Flemish bakery brand Jussipussi and diet chocolate brand AYDS somehow prevent customers from even pronouncing their names correctly.
Brands with hard-to-pronounce names face a major challenge in teaching consumers how to pronounce their names correctly and encouraging them to mention and remember the brand name.
Also, legalzoom.com mentions 7 simple but important points in choosing a brand name, which we discuss below:
First, when creating a trademark, follow the laws of the country in which you intend to choose a trademark.
Do not choose your brand name, which is the same as the brand name of your competitors (inside or outside your country and region).
Choose a name that people can easily pronounce, read, and write.
Choose a name to use as your website. (web-friendly name)
Memorable but not strange. (People forget)
Choose a name for your product that is directly related to your brand.
This is not a process where errors can be compensated for at little or no cost. Therefore, it is better to approach it with seriousness and study. Rebranding or rebranding is a very complicated and expensive business. Also, there is no guarantee that you will get previous clients. Because your competitors are always working on their brand, and with a little carelessness on your part, they will steal the field from you.
As can be seen from the mentioned content, the Brand name development process is a very important category.
If you have studied, advised, and tried for a long time to name your brand, make sure that you have taken the right path. If you have any questions about the content, please share them with us or our viewers in the comments section.