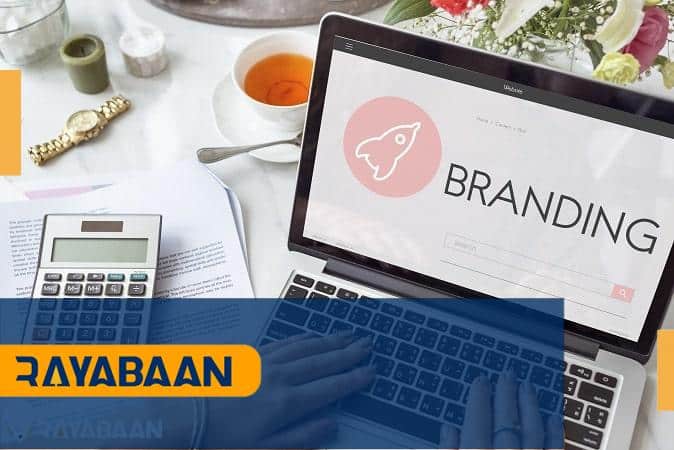 You will not succeed in your business in any way, regardless of branding When you start a business, you have to think about the fact that there are many competitors for you and if they are stronger than you, the customers will go to them.
Therefore, it is necessary to introduce your brand name to the people of Iran and even the world to increase the population of your customers every day. Branding is the introduction of the name of your company or business brand to the people so that they can be sure of the quality of your goods and services by researching your activities and if they are sure, they can make their purchase from you. Therefore
Know the Branding process steps:
The key to success in marketing is that you first go to the branding so that people get to know you first. In this article, we will talk to you about the branding process steps, which is a key and important part of any business.

Familiarity with the steps of branding
Before explaining the steps of the branding process steps, let's examine the differences between branding. These two terms are different from each other. When you start your business, you have to choose a name for your company and organization at the same time so that your business will be known by the same name from now on.
For example, in TV commercials, you have heard the names of many brands, each of which offers a specific type of product. So you need to get help from a professional team to choose a brand for you based on the type of services you provide. Now you have to go through the process of developing your brand.
You should take steps to make sure that the name stays in the minds of most people and that they remember your business as soon as they see it. In this case, you need a set of actions that will help your brand reputation. In general, the branding process steps are divided into three categories :
Step 1: Brand Strategy
The first step in branding is that you determine the brand strategy. A brand strategy is a set of actions that are formulated in a completely regular and accurate program so that they can ultimately help the audience and the target community to better understand your brand name.
As we said, we need to use methods that people can better understand our brand. Therefore, these methods are called brand strategy and if implemented correctly, they will lead you to the ultimate goal, which is to familiarize the target community with your brand. To be able to implement a correct, principled, and comprehensive plan called brand strategy, you should consider a few things:
The target community Identifies yourself. Instead of focusing on all the people in the community, first, ask your experts and consultants to research the needs of the people in the community for your business so that they can identify the target community. If branding is done on the target community. It will be more effective because your money will not be wasted and you will make the best use of every moment and expense.
Do not ignore the activity of competitors. The second step in determining your branding strategy steps is to have complete information about your competitors' activities. You just have to be more discriminating with the help you render toward other people. So you need to know how they work so that you can healthily compete with them.
The third step in developing a branding strategy is that you introduce your brand background and story to the audience. Certainly, when a new brand is introduced, people in the community will ask themselves what is the background of this brand.
So tell a story about your brand to customers and people in the community. In this case, your brand name will remain in the minds more and better.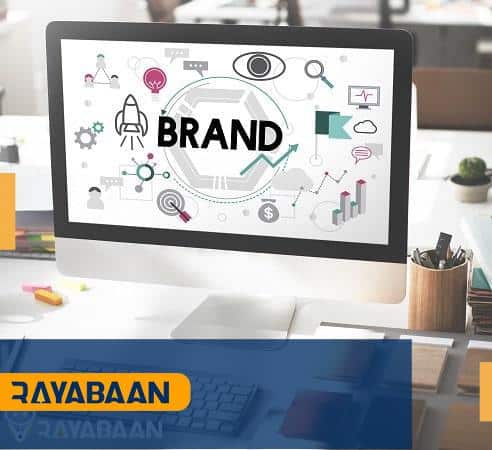 Step 2: Brand identity
The second step in branding is that you define your brand identity. As soon as you design a logo for your brand, you are using visual elements so that you can create healthy and accurate imagery in the mind of the audience for your brand.
The logo is engraved on the top of your site, on social media, and billboards. You need to design the logo in such a way that as soon as the audience sees it, they will remember your advertising message and your brand name.
So be more careful in choosing the colors, the shape you choose to design the logo, the symbols, and even the font of the content you choose. Of course, brand identity does not end with logo design alone.
The type of advertising and even the packaging that you consider for your goods and services will also determine the identity of your brand. For example, if you look at famous brands, you will find that they always have fixed packaging for their products with a logo design on them. This makes the brand name forever etched in the minds of users because they know which brand this package belongs to.
Step 3: Brand Marketing
The third stage of the branding process steps ends with brand marketing. You should start with the same branding or branding. Get help from marketers and experts to suggest solutions that can introduce your brand name to people. Site optimization, Generating content for the site and Social Networks, Email marketing, advertising on billboards, and internet advertising, is all done in line with brand marketing.
So you need a very strong team at this stage to come up with a coherent plan based on the previous two steps to consider the best strategies for marketing your brand.
Do not forget that brand marketing is done digitally and non-digitally. Of course, digital marketing will be much more effective as we mentioned because people spend most of their time during the day surfing the internet as well as websites and as a result, the chances of your brand name being seen will increase.
In this article, we talked about the branding process steps, but we are of the opinion that we can still use your experience to produce a better and more comprehensive article.
Share your experiences with us.