According to Samsung, the Exynos W930 is a 5nm chip with a dual-core Cortex-A55 processor clocked at 1.4GHz.
Yesterday, Samsung unveiled the Galaxy Watch 6 series during its Galaxy Unpacked event. In addition to a slimmer design, brighter display, and better health-tracking capabilities, Samsung's new smartwatches also feature an improved Exynos W930 chip, which the Korean giant has now officially announced.
According to information published on Samsung's website, the Exynos W930 is a 5nm chip with a dual-core Cortex-A55 processor clocked at 1.4GHz. For comparison, the previous-generation chip, the Exynos W920, was clocked at 1.18GHz, and Samsung claims the new chip offers 18 percent better performance.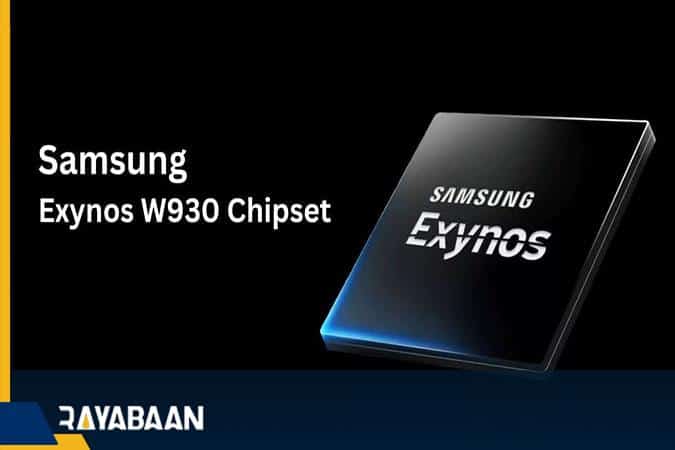 This chip also has an ARM Mali-G68 MP2 GPU that supports a maximum of qHD display resolution as well as the ability to play video at 21 frames per second.
Samsung further points out that it has used FO-PLP and SiP-ePoP approaches to package the new chip to pack the processor, GPU, 2GB of LPDDR4 RAM, 16GB of eMMC memory, and the chip's power management IC into a very small package the size of a Smart watches can be combined with each other.
Of course, these technologies were also used in the Exynos W920, so it can be assumed that the new Exynos W930 chip has relatively better memory and speed compared to its predecessor. Also, based on Samsung's records, we can expect the Korean giant to use this new chip in the next generation of its smartwatches (Galaxy Watch 7).
Samsung will start the pre-sale of two smartwatches, Galaxy Watch 6 and Galaxy Watch 6 Classic, on August 11 (August 20); But there is still no news about the exact release date of these two models. The base price of the Galaxy Watch 6 starts at $299 and the classic model starts at $399. Models equipped with LTE connections are more expensive.