Most capital owners and employers are on Branding as a special focus, but some of those who have a long history in their field of business and have been working in this profession for a very long time, do not know that they must Rebranding because they have to go through the past and advance themselves in line with the needs of the people and the need to adapt the activities of a company to the needs of the people, rebranding or Brand reconstruction. In the articles about introducing rebranding as well as reviewing the principles of brand restructuring, we talked to you in detail and explained why brand restructuring should be done and what factors we should consider for this purpose. But in this article, we want to acquaint you with various methods of brand reconstruction. This will definitely be very interesting for you.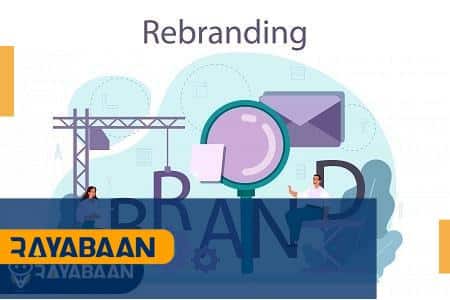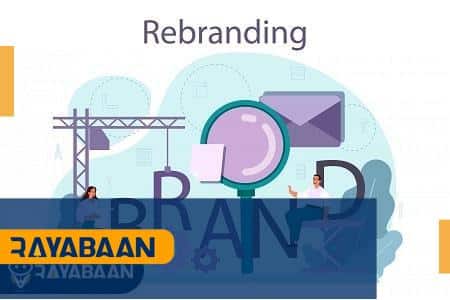 Introduction of rebranding methods
Before we delve into the methods of brand rebuilding, let us reiterate the purpose of rebranding for you because all the methods we use should be aimed at brand rebuilding. We are going to make changes to our brand, logo, and even branding ads so that we can change the negative or old features of our business and have a new reflection of our activities for the audience. In fact, we want to announce new changes in our business by rebuilding the brand, which will make the audience feel more positive about our business.
So the purpose of rebranding or rebuilding the brand is that we introduce our brand to the world with more power and be able to gain more customers. Therefore, it is very important that we act properly and consider all aspects.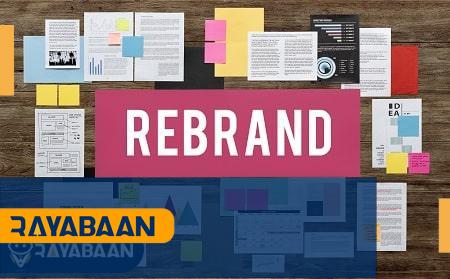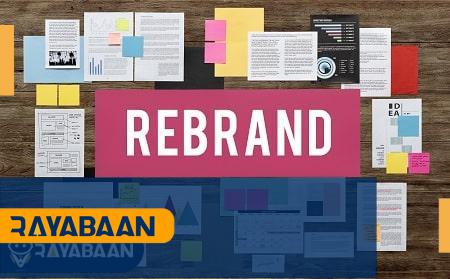 In this regard, the most important rebranding methods are:
One of the most common and of course the most important methods of brand reconstruction is a brand name change. Of course, you have to consider the balance. If you are going to choose a new name for your brand, you must make the branding ads much stronger than before to let the audience know that this new name actually belongs to the same company, but because its leader has changed and Or it has merged with another company, you have chosen a new name for it. Therefore, the new name for the brand must be in balance with the previous name in order to be able to link the audience mentality to the previous name and consequently the previous company.
As mentioned in several articles, rebranding is also done through logo changes. So changing the slogan, colors, geometric shapes used in the logo and even changing the TV ads and product packaging are some of the things that can help rebuild your brand.
Brand identity is determined by the goals and values of that brand. So if you have changed your business goal or defined new values for your business so that you can meet the needs of more audiences, you need to make those changes known to your audience through rebranding. In fact, one of the most important ways to rebuild a brand is to make changes to your brand identity.
Change in an advertising slogan
Most brands consider an effective and short advertising slogan for their activity, which will become the queen of the audience's mind because it is constantly repeated, and people will remember the brand as soon as they hear or see it. By changing this slogan, you can bring new concepts of your business and, in fact, your new values and services to the audience. Therefore, it is definitely important that you change the face of advertising in brand reconstruction.
Pay attention to brand heritage
Some brands have a very long history and even their activity reaches more than half a century. In such a job situation, employers can use their brand heritage to increase the credibility of their work. In fact, brand restructuring by highlighting a brand's background is a way to gain the trust of a large number of people in such a company.
Certainly, after many years of establishing a brand, over time, men forget what originality is behind this brand and the people of the new generation will have no knowledge of the story and background of this brand. So you can explain to them what your company's authenticity is and how old your brand is by building your brand heritage.
Increase brand credibility
It is safe to say that one of the most important methods of rebranding is to increase brand credibility because people trust companies that have more credibility and the more you can increase your credibility in the eyes of your audience, the more your success will be guaranteed. As a result, depending on the type of your business, be sure to make changes in your advertising slogans in this regard. For example, if you can portray the issue of environmental protection in your advertising slogan or logo and show that your business and products are environmentally friendly and do not harm it, this will increase your credibility.
Going to internal branding
Internal branding means making changes in the activities of the company's employees. As you rebuild the brand, the working conditions of the employees, as well as the board, must change, and these changes must go hand in hand with the rebranding in order to achieve the desired result. In fact, if your employees are still focusing on the old ways, brand rebuilding will not produce the desired results.
In brand reconstruction, you can use storytelling to present the value of your work. In your lectures, promotional videos, or even in the conferences you give, tell stories about your brand history as well as work experiences, because through the story you can convey new information to the audience in an engaging language.
In this article, we talked about Rebranding methods, but we are of the opinion that we can still use your experience to produce a better and more comprehensive article.
Share your experiences with us.