With two displays and a detachable keyboard, the YogaBook 9i can be used in a variety of ways.
So far, new and diverse products from different manufacturers have been introduced at CES 2023. Now Lenovo has unveiled a new laptop named Yoga Book 9i, which is considered the first device with two OLED screens.
Yoga Book 9i can be used as a laptop and a tablet. The new Lenovo device has a removable keyboard that can be used in different ways. It can be attached to the front of a laptop and its two displays can be stacked vertically. It is also possible to place two displays like an open book in the same way.
Lenovo may refer to this device as a laptop, but it's basically a tablet with a bunch of options to use as a laptop.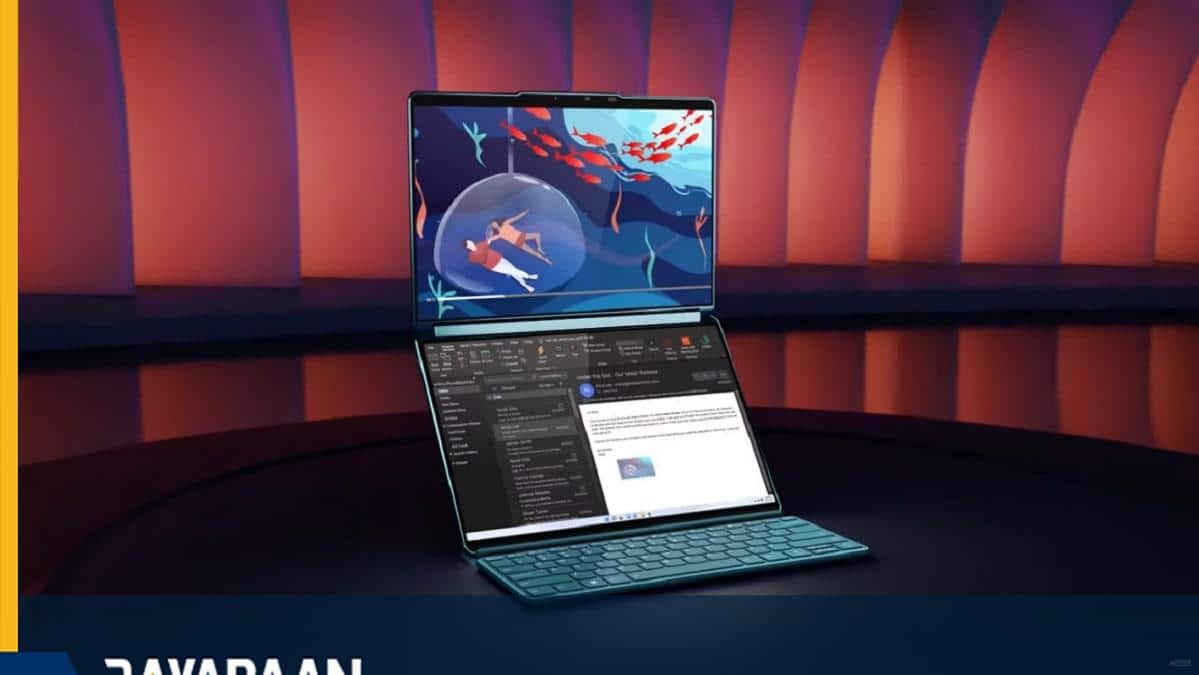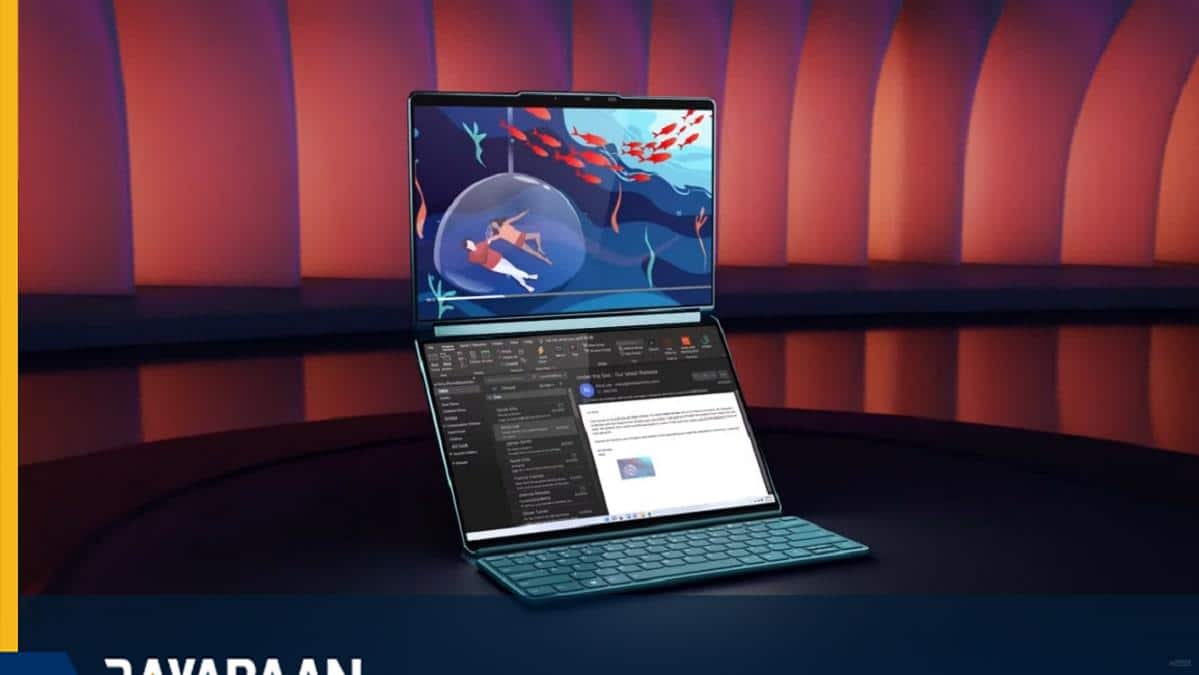 Specifications of Lenovo YogaBook 9i laptop
Besides how to use the device, the most important thing about the Yoga Book 9i is its two screens. Actually, from the outside, the YogaBook 9i doesn't look much different from a regular laptop, but when you open it up, you're faced with two 13.3-inch displays.
The device's two OLED panels support HDR, 2.8K resolution, and multi-touch gestures, and it measures 13.3 inches with a 16:10 aspect ratio. Among them are four Bowers & Wilkins-branded speakers that support Dolby Atmos.
As for the specs, the YogaBook 9i is powered by 13th-generation Intel Core i7 processors, along with up to 16GB of DDR5 RAM and 512GB of storage. Lenovo has used three USB-C ports with Thunderbolt 4 on its device.
The base Yoga Book 9i with a 13th-generation Intel Core i7-U15 processor, Intel Iris Xe graphics, 16GB of RAM, 512GB, or 1TB of SSD storage will be available in June for $2,099.99. Also, along with this device, Lenovo delivers a pen to its customers, which is used for taking notes or drawing on both screens.