One of the sources of the technology world has announced the development of the Instagram chatbot by publishing a screenshot.
AI-powered chatbots are almost everywhere, and apparently, they're coming to Instagram, one of the world's most popular social networks, in the near future. According to the latest information, Instagram is working on an artificial intelligence chatbot that will probably be available to users soon.
A screenshot tweeted by a source named "Alessandro Palozzi" provides information about this chatbot; Information such as the ability to chat with 30 different AI characters.
The Instagram chatbot is coming
Given the hot chatbot fever, Meta bringing this technology to Instagram isn't too surprising. Currently, some social networks such as Snapchat are equipped with chatbots, although not all users are satisfied with them. With this in mind, Instagram needs to think about this a bit more cautiously.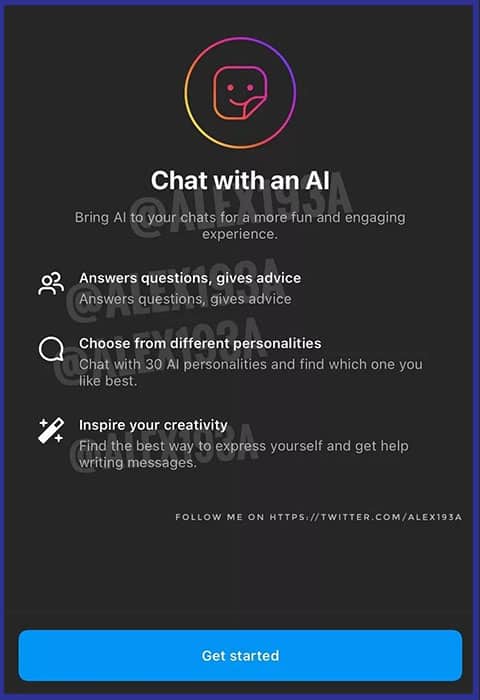 According to the published screenshot, the Instagram chatbot can answer questions and also give you advice. Users can apparently use one of 30 different characters to chat with the chatbot. In fact, Instagram wants to provide users with 30 artificial intelligence characters to choose the best one to talk to.
Another feature that the Meta social network chatbot provides is to help you write better messages. In fact, this chatbot helps your creativity.
Currently, we don't know which AI model Instagram uses for its chatbot, although Meta, the parent company of this social network, has several large language models that can go to the best of them.
Instagram has not reacted to this news, however, Palozzi has correctly announced several features of this social network. Therefore, it is likely that we will see chatbots added to this platform in the future; Especially since chatbots like ChatGPT are so popular.