Xiaomi unveiled the Watch 2 Pro smartwatch with Wear OS
Xiaomi smartwatch with Wear OS can access Google apps and Play Store.
Today, Xiaomi unveiled the Xiaomi 13T series phones at the presentation ceremony of its new products. In the continuation of the same ceremony, the new Watch 2 Pro smartwatch was also unveiled. Follow this article to get to know the specifications of this smartwatch.
Specifications of the Xiaomi Watch 2 Pro smartwatch
Xiaomi Watch 2 Pro comes with a size of 46 mm and has resistant glass and stainless steel. This device comes with 6 leather and plastic straps and provides users with more than 200 watch faces. This smart watch can connect to 4G LTE without the need for a mobile phone; Of course, you need to buy a special model for this connection.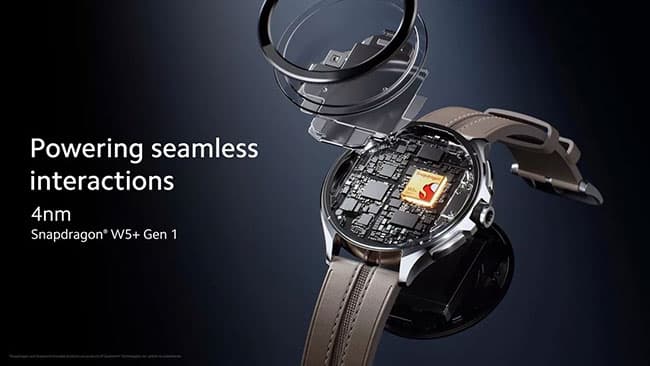 The Xiaomi Watch 2 Pro uses the Snapdragon W5 Plus 1st generation chipset and dual-band GPS. This device with Google's Wear OS allows you to access the Google Play Store in addition to the technology giant's own apps, such as Google Maps, YouTube Music, and Google Assistant, and you can install other apps such as WhatsApp and Spotify.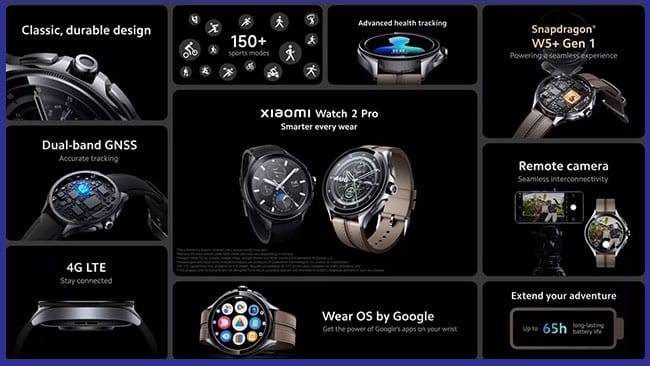 The maximum battery life of Xiaomi Watch 2 Pro is 65 hours. This watch has more than 150 sports modes and can track your physical activity. With this device, you can also take remote control of the camera and take pictures easily. Among the health features of Watch 2 Pro, we can mention heart rate, blood oxygen, and sleep analysis. This product is also able to measure the composition of your body structure.
The Xiaomi Watch 2 Pro smartwatch will be launched in the normal Bluetooth model at the price of 269 euros and in the 4G LTE model at the price of 329 euros.