With these features, you can create single-vote polls and remove post captions before forwarding.
WhatsApp has rolled out a new set of features to its users that are designed to improve polling on the messaging app and also provide more options for post captions. The social networking giant has claimed that these features will be available to all users in the world and this process will be done in the coming weeks.
The ability to create polls was added to WhatsApp last year, and now this messaging service has announced new changes for it in its statement. Currently, users can vote for multiple options by default, but this can be managed with a new option called "Select Multiple Answers". In fact, when creating a new poll, if you disable the new "Allow multiple answers" option, users can only vote on one of the options.
New features of WhatsApp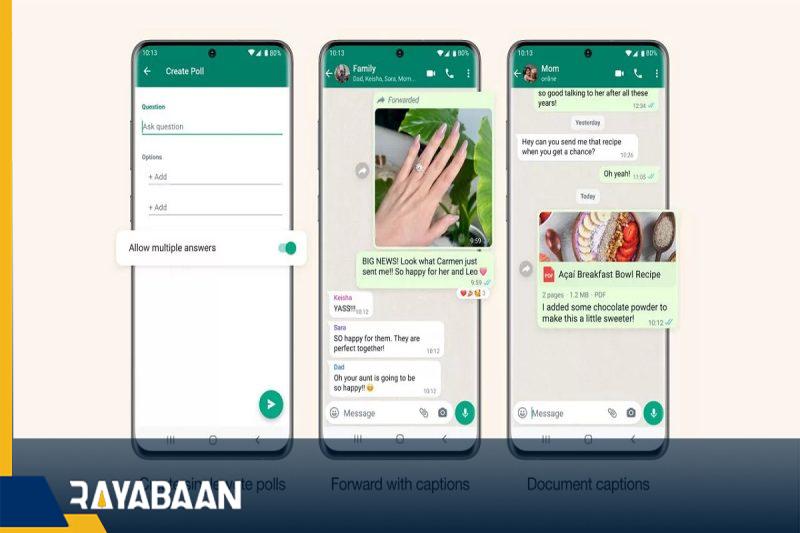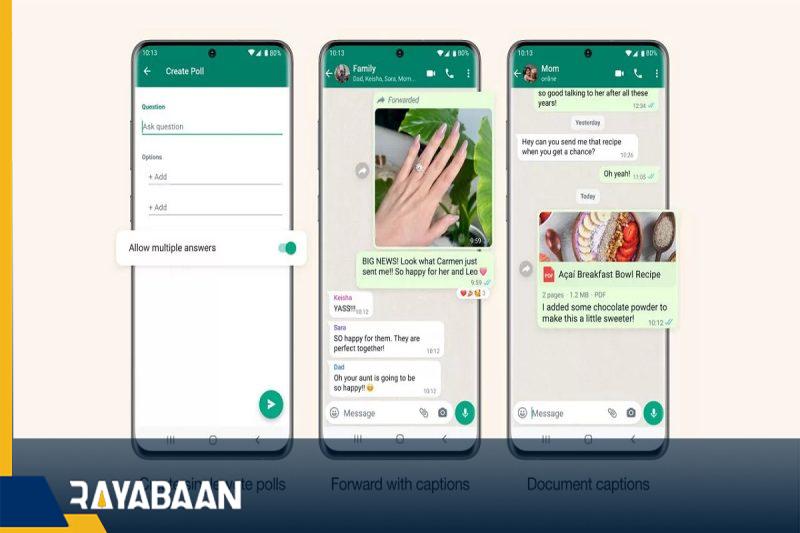 Other features have been added for WhatsApp polls, including a new search option that makes it easier to find a poll in your chats. Also, when users participate in your survey, you will receive a new notification so you don't need to constantly check the result of the survey.
Meta has also tried to simplify the process of sending photos and videos with captions for WhatsApp users. With this update, you can send your desired content to others with a caption or even delete or completely rewrite the caption of the posts.
Finally, WhatsApp has added the ability to write captions for documents to its platform. The service explains in its statement:
"Whether you're sending an article or a working document, you can now add a caption to your documents before sharing them with others."
Among other features that have recently been made available to WhatsApp users, we can mention the ability to display side-by-side for Android tablets, as well as the offline transfer of chat history.