Google added the blue tick to Gmail
With this blue tick, users confirm that the domain and profile picture used to send the email belongs to them.
Gmail is also now equipped with a blue tick feature that appears next to the sender's name and verifies his identity. Google explains on its blog that with this feature, users can tell if an email they've received is from a legitimate source or a scammer.
As announced in Google's blog post, Gmail's Blue Tick feature is built on the Brand Indicators for Message Identification (BIMI) feature. With this feature, companies confirm to users that the brand logo they used as their email avatar belongs to them. Also, companies that have already adopted BIMI will automatically receive this mark.
How to show Gmail blue tick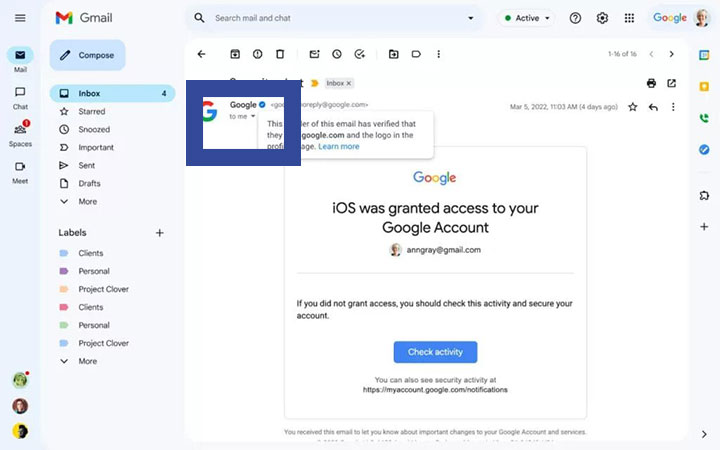 An image provided by Google shows users hovering over the sign, with a message that "the sender of this email verifies" that they own the domain and the profile picture used to send the email. Google points out that with this authentication system, users and security systems will be able to better identify spam and spam emails, and businesses will be able to use their accounts with utmost confidence.
Among the big companies that have been providing their users with a blue confirmation tick, Twitter can be mentioned, although it has faced some confusion in this regard in the past few times. However, other apps, including Pinterest and YouTube, also offer this icon to their users, and Meta recently made Instagram and Facebook's paid blue tick available to more users.
As of today, Google has introduced blue verification ticks for Workspace accounts and personal accounts, so you may come across this feature when checking your inbox.