The Google search engine is finally equipped with generative artificial intelligence capabilities to provide you with answers directly.
One of the most important things that the audience was waiting for at the Google event was the changes in the search engine. This company has now made the search smarter and provides you with the answers to the questions directly.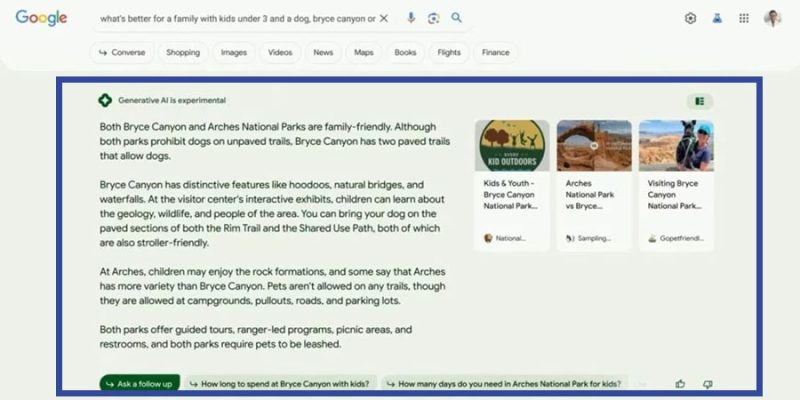 Google says that this feature, in addition to websites, tries to get information from real users and show them in the answers of users. Artificial intelligence even helps you see traditional search results in a simpler and more natural language way.
This feature is also implemented in the field of searching for purchasing products. For example, if you're looking to buy a bike and say you want to ride it uphill and downhill, the generative AI will handpick several options for you and display them at the top of the search results. Next, you can talk to artificial intelligence and add more specific features to your search.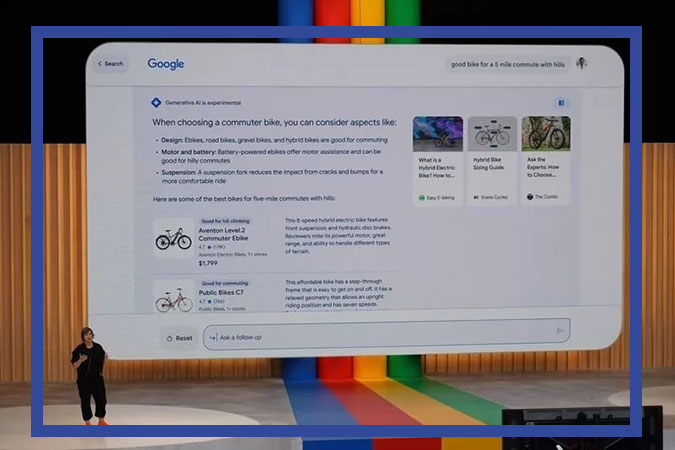 Generative artificial intelligence in Google search engine results will initially only start working in the Labs section, and users will have to be on a waiting list to access it. To register, it is enough to visit the Google app on mobile or the Google.com address in the Chrome browser. The first testers of these new features will gain access to these features over the coming weeks.
This search engine also provides users with a feature called About this image to deal with the publication of fake images. This feature, first available in English, tells you when an image was first indexed and what similar examples exist for it. Google also shows where the said image probably first appeared. The company even lets you know on which other sites or social networks a similar image has been shared.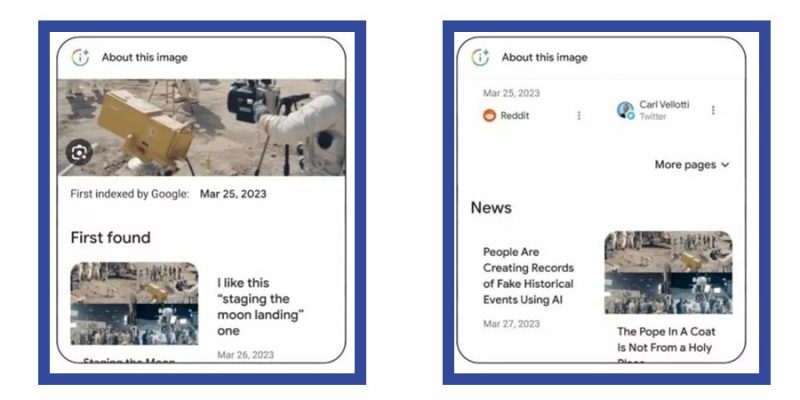 This feature will also be available to users in the desktop and mobile versions of the Chrome browser later this year. To use this feature, you must use the "Google Lens" service.
The tech giant has also promised that images produced by the company's artificial intelligence tools, including Imagen, will be tagged to indicate their origin.
Although we are still at the beginning of the new generation of Google's search engine, the company refers to this new version as the "Search Generative Experience" or SGE. Mountain View says SGE brings the power of generative artificial intelligence directly to the search engine. These features help you to quickly get the information you want and interact with this search engine much more easily than before.