Google published images of the new version of the Play Store
Google announced in a post that the Play Store will change
next year to be more optimized for larger screens.
Google has new plans for the Play Store from next year. The company is probably working on a new design for its app store before the Pixel tablet launch and preparing the platform for larger screens. In addition, optimizations have been made for accessing Chromebook apps.
Google Play Store for tablets will be public next year
One of the most important changes to the Play Store is applied with larger devices in mind. As mentioned in the company's developer conference, the people of Mountain View want to completely redesign the Play Store according to the needs of large screens. The images that have been published for the first time of this new look show what the Google application store will look like. This new version will be available next year.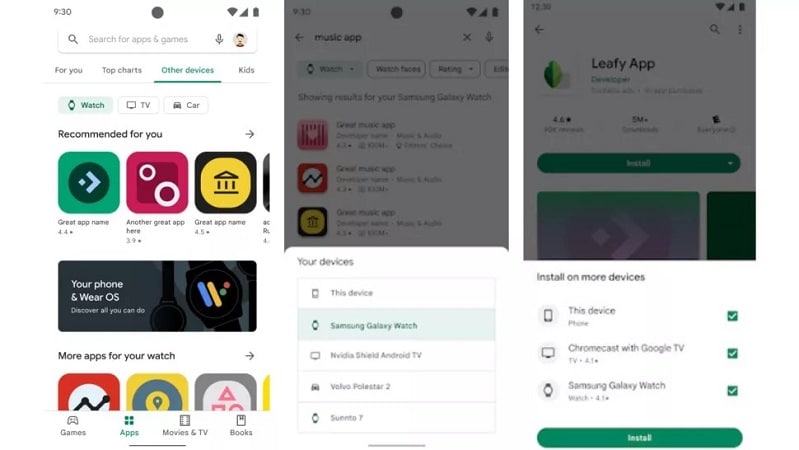 Google has also updated the content quality guidelines for these larger pages. Accordingly, developers can now even share up to eight screenshots of their app with the common 16:9 aspect ratio.
Regarding smartphones, Play Store still allows the user to filter apps based on the target device on its home page. But a new filter is also considered for the search results section, which is available to users. This filter allows only results that are compatible with your device to be displayed.
Google says that they are committed to continuously improving the features of the Play Store and hope that these new features will help to better display the apps in this store.