Unofficial reports claim that the next-generation Apple Watch will be equipped with a chip with a new architecture that is faster and uses less power.
Apple releases a new processor every year by introducing a new version of its smartwatch, But most of these chips have not seen many changes in recent series. It seems that such a procedure will change soon and in the next generation of Apple Watch, we will see a significant improvement in performance and optimization of energy consumption thanks to a more advanced manufacturing architecture.
What are the features of the next-generation Apple Watch chip?
Apple usually chooses the name of the chip according to each series of its smartwatches. For example, Apple Watch 8 uses the company's S8 chip and Apple Watch 7 uses the S7 chip. Although each of the aforementioned chips is an improvement over its previous versions; the changes made are not very noticeable and do not have a significant effect on performance.
One of the most important reasons for the slow performance improvement in Apple's smartwatch chip is the use of the same architecture as the A13 chip and TSMC's 7nm manufacturing technology. In this architecture, small cores are used with a focus on energy optimization; As a result, providing more processing power is placed as the next priority.
Now, according to a new report, the next-generation Apple Watch may not follow that trend, and the S9 chip used in it will be based on the same architecture as the relatively newer A15 chip. Also, if the processor is changed, there is a high possibility that Apple will use more advanced manufacturing technology, which will lead to increased speed, reduced energy consumption and longer charging.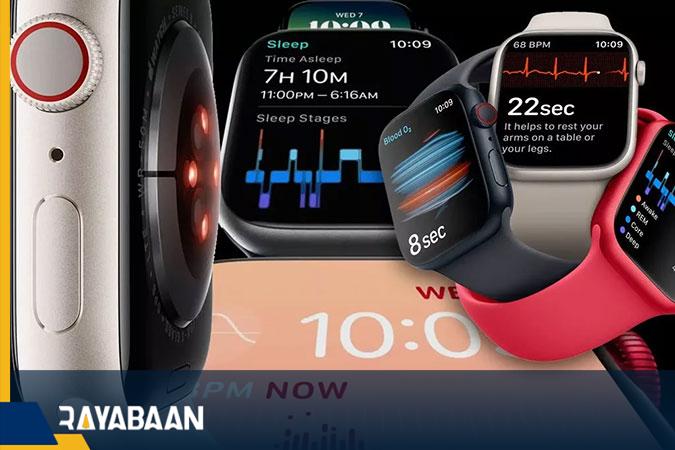 The new chip can be the most important and attractive feature of the next generation Apple Watch; Because it is expected that Apple will not make fundamental changes in the design of its smart watch and the appearance of future products will be similar to the eighth generation. Of course, we should not neglect software improvements; Because the new Apple Watch may benefit from a new user interface with a focus on iOS-like widgets.
One of the main reasons why Apple Watch's chip architecture and manufacturing technology has remained the same in recent generations is the ability to provide longer software support for older models. Currently, most models from years ago can run new versions of watchOS without any problems; Although, after the release of version 9 of this operating system, we saw the stop of support for Apple Watch 3rd generation. However, it is unclear whether this issue will be repeated in watchOS 10 or whether Apple will continue to provide software support for its older products.