Huawei's smart glasses have a 1080p resolution screen and can be connected to a mobile phone, tablet, or PC.
At the 2022 World VR Industry event, Huawei unveiled a new product called Smart Vision VR Glass. The chief operating officer of this company says that their first smart vision glasses come with various attractive and practical features that can attract users.
Huawei Smart Vision VR Glass has a Micro-OLED display that provides an experience similar to being in front of a 120-inch virtual screen. The resolution of this screen is 1080p and its maximum brightness is 480 nits. This panel covers 90% of the DCI-P3 color spectrum and has TUV Rheinland approval in the field of eye protection against blue light.
Huawei smart glasses are relatively large and wide from the outside and the frame cover is matte. The device also has a very thin smart speaker system that transmits sound. Huawei glasses can be corrected for myopia up to 500 degrees and can have lenses with a power of up to 500 diopters.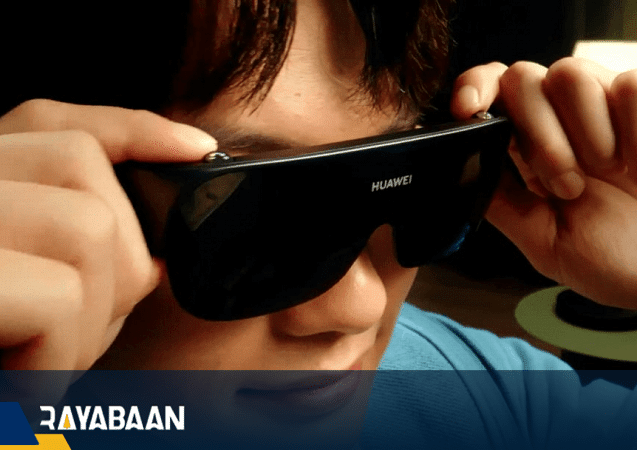 The battery life of Huawei glasses is as long as your mobile phone
Huawei Smart Vision VR does not have a processor or internal memory and does not support an external hard drive. But it can be connected to a phone, tablet, or computer through the port at the end of its left handle. The battery life of this device depends on the battery life of the device to which it is connected. This means, for example, as long as your mobile phone is charged, you can also use glasses.
Huawei has not yet released information about the price of this product, but it is said that these glasses are already available for pre-sale. The launch of Smart Vision VR is scheduled to begin in December.
According to the trend of virtual reality and augmented reality technologies, many companies are trying to have a share in this market, and despite all the problems it has had in recent years, Huawei has shown that it does not want to be left behind in the world of technology by introducing this product.