A drug discovered and designed by an artificial intelligence system has reached the second phase of human clinical trials for the first time. This drug was developed by Insilico Medicine and is used to treat chronic lung disease.
According to Futurism, the drug NS018_055, developed for the treatment of "idiopathic pulmonary fibrosis", has been approved to go into the second phase of clinical trials. This means scientists can now see if the drug actually works.
According to Insilico researchers, if these experiments are successful, an important step will be taken in the field of using artificial intelligence to produce drugs, and we can expect a new era of drug research and development with this technology.
"The first drug candidate to move into Phase II is a real highlight of our approach to bridging biology and chemistry with deep learning," said Alex Javoronko, CEO of Insilico. This event is not only a great achievement for us but also for all people active in the field of drug discovery with the help of artificial intelligence."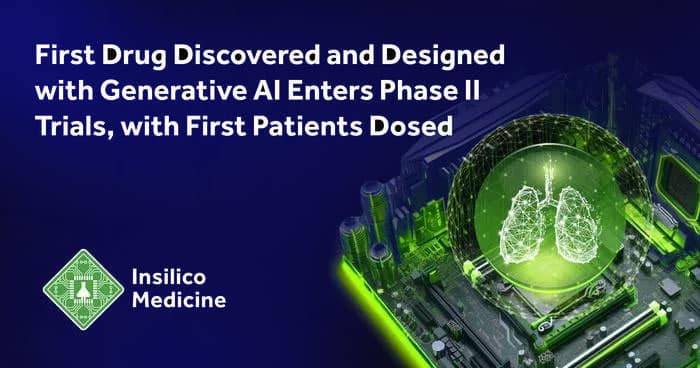 The speed of drug production increases with the help of artificial intelligence
Javronko believes that with the help of artificial intelligence, the development time of drugs can be cut in half. Through its artificial intelligence models, Insilico can quickly analyze a huge collection of data and obtain molecules that can eventually be turned into drugs.
In short, Insilico claims that AI can first find a potential drug target and develop a product, then test its effectiveness. This company uses Nvidia graphics processors to run its artificial intelligence models. Nvidia says it took less than 18 months to develop the NS018_055 drug, but the process would have taken up to six years without AI.
With the help of artificial intelligence, Insilico has brought 12 candidate drugs to the stage of pre-clinical trials, 3 of which have advanced to the stage of preliminary clinical trials. Of these 3 cases, NS018_055 is the first drug to enter the second phase of clinical trials.
Considering that about 90% of drugs that enter the phase of clinical trials fail, we have to wait to see what fate this drug will have in the end.