Artificial intelligence has added more than $2.4 trillion to the market value of tech giants
According to the report of the American investment company "Accel Partners" " Technology giants have added 2.4 trillion dollars to their market value this year due to technologies based on productive artificial intelligence.
According to this company, the Nasdaq Composite has increased by about 80% compared to its highest point in 18 months due to this technology.
In the annual report of Euroscape, the investment company Accel also announced the value of shares of major technology companies such as Apple, Microsoft, Alphabet, Amazon, and Nvidia, which experienced an average increase of 36% compared to last year. In the same vein, Nvidia, renowned for its GPU servers, made significant strides in the AI market. Their AI-secure servers contributed to the tech giant's impressive performance, reflecting the ever-growing importance of artificial intelligence in the investment landscape.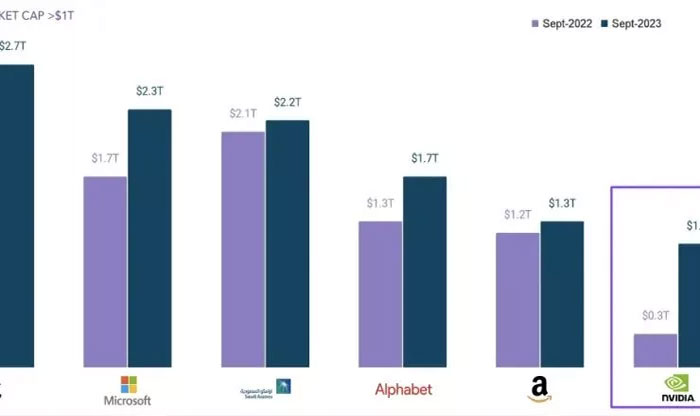 Market value growth of tech giants due to artificial intelligence in 2023
Nvidia has joined the ranks of trillion-dollar companies for the first time in the United States. The chip giant is now worth more than a trillion dollars. Nvidia's widely used chips are used for many advanced artificial intelligence models, and using this company's chips, large-scale content, including training data, can be produced.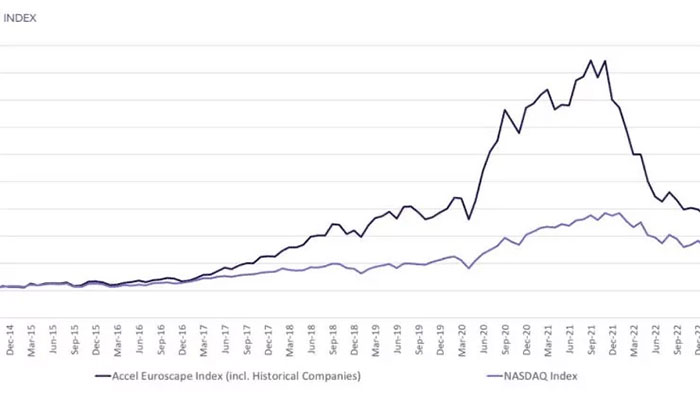 According to Accel data, the market value of the world's largest technology companies will add about $2.5 trillion in 2023. The Euroscape Accel index, which is related to prominent companies in the field of cloud service and software related to cloud services (SaaS) such as Salesforce, Palantir, and Unity, has also increased by 29% this year.
This is while last year the situation was not suitable for such companies in the field of cloud services and SaaS. According to Accel, companies saw $1.6 trillion in writedowns last year, but now the pressure seems to be easing.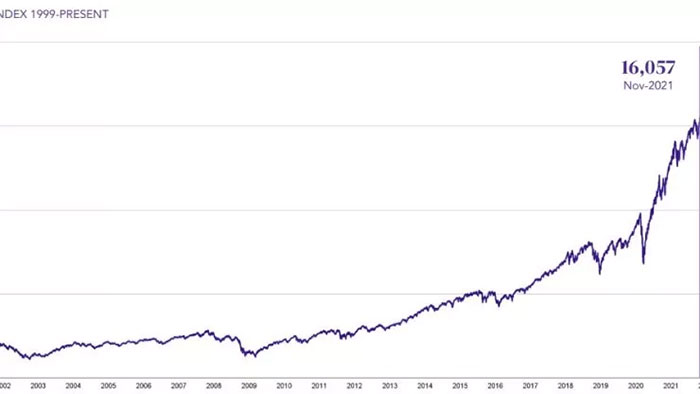 The graphs show that the current situation has changed drastically since 2000. It took a long time for the Nasdaq to return to 80% of its peak, and now after 2021, it has taken about 18 months to get to where it is now.