With this feature, you can pin your messages for 24 hours, 7 days, and 30 days.
Meta is constantly working to improve WhatsApp features and testing new ideas in its beta versions. Now this program is testing a new feature through which users can determine the duration of messages being pinned in chats and groups.
As WABetainfo explains, WhatsApp has been working on pinning messages in chats and groups in beta version 2.23.3.17. While this feature is still under development, the latest WhatsApp beta update (2.23.13.11) includes a new feature that allows users to choose how long a message remains pinned.
Pinning WhatsApp messages for a specified period of time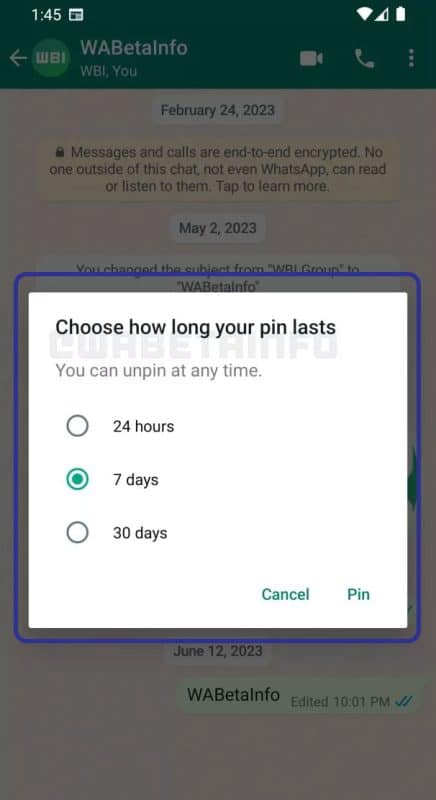 As can be seen in the image above, with this feature, WhatsApp will allow its users to pin their messages for 3 different durations: 24 hours, 7 days, and 30 days. Also, as mentioned in the message in the image above, users can delete their pinned message at any time and even before the end of the selected period.
The features to pin messages and choose their duration are still under development and will be available to beta testers in future updates. It is not yet clear when these two features will be available to the public.
In addition to the ability to create channels that were recently made available to WhatsApp users, the messaging service recently introduced another feature through which calls from unknown numbers can be automatically muted.