Microsoft's Bing artificial intelligence chatbot now allows you to have voice questions and answers in the Edge desktop browser version.
After it was announced that support for Cortana will be discontinued, Microsoft is now bringing the ability to use the voice mode of Bing Chat, which was previously seen in the mobile app of this service, to the desktop version so that you can easily ask questions and receive answers.
With this new change, you can ask questions in your own voice with the help of Bing's voice mode on the Edge desktop browser and receive the answers in voice form. This feature currently only supports English, Japanese, French, German, and Mandarin, but Microsoft has promised to add more languages.
To use this feature, just select the microphone button from the Bing chat box and then ask your question out loud. It seems that this service wants to somehow replace Cortana with the help of its voice capabilities. Last week, Microsoft announced that it will end support for the Cortana application on Windows in 2023.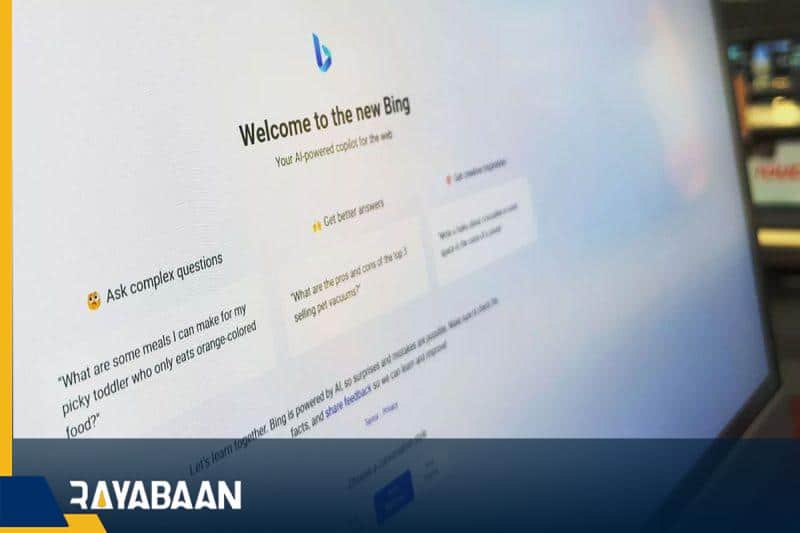 Bing Chat is coming to other browsers
There are no other big changes in this week's Bing Chat update, but Microsoft is apparently working on adding support for the chatbot to other browsers, including Chrome and Safari. Currently, it seems that few people have access to Bing Chat on these browsers, and Vivaldi browser users also have access to this chatbot with the 6.1 updates.
Since the public release of ChatGPT and the success of this chatbot, Microsoft has worked hard to bring most of the capabilities of this AI model to the Bing chatbot. This service has now caused more and more users to refer to this search engine, which previously did not have much to say in front of Google.
Now it remains to be seen whether Bing Chat will eventually completely replace Cortana as a personal voice assistant, or whether it will continue to exist primarily as a chatbot.