Given the position of online stores to attract a large number of customers, everyone who has just entered a business knows How much does digital marketing affect their success and progress, and even enable them to increase their sales in a short period? Digital marketing tools Have been diverse and Email marketing is one of the most important tools because it has a long history and is a reliable tool for customers and users. On the other hand, it allows you to easily communicate with customers by categorizing them. Surely the question arises for you, what should be done to How succeed in email marketing?
Unfortunately, this perspective often causes us to become overwhelmed when it's time to start a new marketing endeavor. If the method of execution was wrong. In this article, we will explain the strategies for success in email marketing for your dear ones.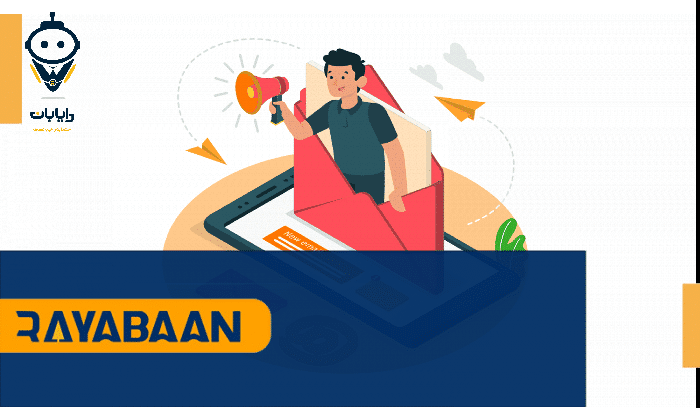 More or less you must have heard the name "email marketing" in various conferences, in various books and on marketing websites, and in many other places.
It seems that email marketing was more important than you thought and is one of the most effective steps you should take to grow your business! But…
Why is email marketing so important?
What are the benefits of email marketing?
When is email marketing useful?
Email Marketing How to create a relevant email?
If any of these questions arise for you besides me. Reach out to the world's leading email marketing campaign managers and ask them our questions!
If we want to express the definition of email marketing in simple language, we have to say that the content of any email advertises your goods or services, requests for recruitment, and recruitment, or has some move towards increasing sales. Your company can be classified as email marketing.
Whenever you want to gauge the trust of your customers or draw attention to your brand, you can rely on email marketing, which is one of the digital marketing methods!
2- What are the benefits and applications of email marketing?
In the language of
Comm100
, we tell you the 6 main reasons that prove that email marketing is useful for your business:
Less time and energy: It requires very little effort and time compared to the benefits it gives you.
Personalization: Unlike television, print advertising, and many other media, you can create and send your email.
Audience Segmentation: You can easily segment "Audiences or Prospects" from "Current Customers" and have a separate plan for each.
Make your current customers loyal and encourage potential customers to buy.
Can you do it on TV or Billboard?! Of course not!
Increased frequency of communication with the audience: Email marketing can increase the frequency of your communication with the customer because it takes less time and is easy to design.
For example, with other advertising methods you can contact your customers and visitors once a month or once every two weeks (at a huge cost of money and time), but with email marketing you can Do it quickly, easily and cheaply.
Awareness: With email marketing, you can create one of the most important levels of sales, which is creating awareness of your product or service, or brand.
Customer support: through email marketing, you can show your loyalty to the customer, and you can provide your support services to the customer in the form of an email.
3- When should I use email marketing?
Amit Das, UI and UX Designer at Fab.com says:
When you have a large volume of emails from various target groups including customers, website visitors, and other members of your newsletter, you can send emails to your audience at the right time. next:
Anniversaries, celebrations, and events (Christmas, the soccer team's victory in the World Cup, your client's birthday, etc.)
When you have a discounted festival (send a discount code to the audience)
When a new product or service is available (notify the customer)
When you have added new features to your customer communication portals (for example, you have added a new feature to your application or you have provided a chat room on your website to discuss and advise customers)
Adding valuable articles to your website.
When you think you need to inform your audience about a certain topic. (Send PDF, video, etc.)
When the customer's due date has arrived and he has to pay his monthly installments, for example.
When you plan to attend an exhibition, conference, or seminar. (send invitation to the recipient)
When you offer services to improve customer experience or attract potential customers, you can use email marketing to inform customers.
4- 10 best ways to do email marketing
So we read the definition and importance of email marketing and the right time for it.
But how to create a proper email?
Follow these 10 short tips to create a successful and "tasty" email by Mailify:
Title: Very short, useful, relevant, and without using words like hello, good day, and… !! Enter a name for your email.
Logo: Place your brand logo at the top of your email.
Contact Number: Write your contact number in the upper right corner of the email.
Relevant sub-subjects: For customers to learn more about the email subject (be careful (more on choosing sub-subjects)
Start a conversation: First, tell the recipient why you want to send this email to the recipient.
Text and images: Don't overdo it with text and images; Keep the balance between image and text.
Additional information required: Tell the customer everything they need to know (such as your lottery details or customer account details).
Mobile-Friendly: Consider whether your recipients are reading your emails on their mobile phones.
Try to create a "responsive" email.
Unsubscribe button: Give your audience an unsubscribe button at the end of the email so they can easily unsubscribe if they no longer want to receive emails.
Server: Design your email so that all email service providers like Outlook, Gmail, Yahoo, etc. they can read (you know many people still use Yahoo in Iran).
One of the best sources where you can find many free templates for your emails is the Mailify website.
To do so, visit the Free Email Templates section of this website.
The best way to do email marketing
Here are some tips to help you succeed in email marketing:
Get to know your customers and contacts well.
It does not matter what your business is; To be able to increase your sales statistics every day, you need to attract more customers, and achieving this goal will only be possible by identifying the target customers. You should identify your audience well and adjust your email ads based on their tastes and expectations. For example, when the first users come to your site, provide them with a survey form and set up questions that, in response to questions, you can identify the customer's taste in products and expectations, and from these comments to improve the quality of your work. Use. Or, based on the highest sales statistics, categorize your customers so that you can send your email ads based on these categories.
Generate compelling content for email advertising.
It must have happened to you before that you receive emails from various businesses, but some of them are not worth reading and you decide to block these emails. To prevent this from happening to your business, you need to provide attractive, specific, and productive content to the user. If your content is duplicated, the user will stop reading it without reading the entire promotional email. As a result, you lose time and money advertising.
Have a plan for email ads.
To achieve successful email marketing and thus success in digital marketing, you need to follow a detailed plan. For example, if you do not have any plans to send promotional emails to users or you go too far in sending these messages, the user will be offended by you. You need to have a detailed plan for submitting your content. This will make the user wait for your promotional email just in time, and this will make you more reputable.
Interact more with users.
It does not matter which digital marketing tool you choose. In any case, if you can not interact with users, you will fail. This is also very important when it comes to email marketing. You need to know if the user is reading the content sent via email. For this purpose, ask the user to send you his comments about each of the contents and if he has a suggestion about the services and products of the site, he will provide it to you. You can even ask them to visit your site so that you can interact more with the customer or user through email marketing. For example, suppose you introduce a new product to a site. At the end of the promotional message, include a short video or an exciting text and ask the user to visit your site to see this new product.
Concluding remarks
Do not forget that all digital marketing tools are done to increase the number of users entering the site. This will not only increase your site traffic and get a higher ranking from Google, but also more users will become target customers.
If you think how to succeed in email marketing training was good and you also have a point that you have experienced and you have improved, write it in the comments.