It's been a while since Starlink satellite internet has become popular in different parts of the world and users want to experience it. In this article, we want to fully introduce you to Starlink.
Starlink satellite internet is an internet service that Elon Musk, the owner of SpaceX, plans to make available to the entire population of the world as much as possible. The project, which is being implemented by SpaceX, began at the end of 2020 with a huge investment of $885.5 million from the Federal Trade Commission, and its progress accelerated in 2021.
Currently, the number of Starlink satellites has reached more than 2000 satellites. So far, more than 10,000 people have applied to use this internet service. While the pre-sale of Starlink satellite internet continues, SpaceX has released its second generation satellite internet dish and may even enable the use of satellite internet for passengers on passenger planes. Since the start of Russia's attack on Ukraine, Elon Musk has made it possible to use his satellite internet in Ukraine.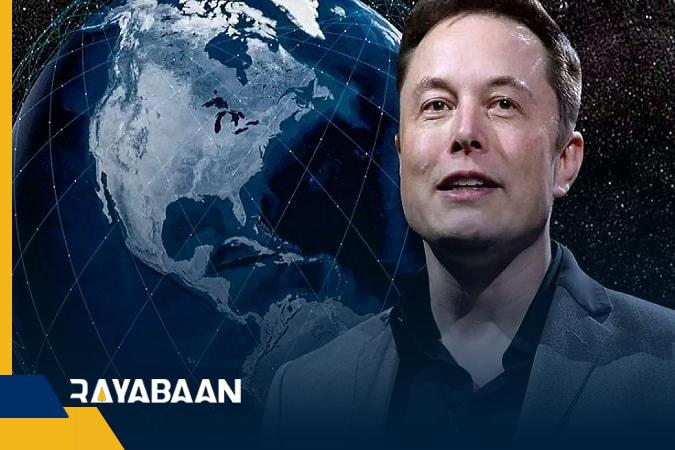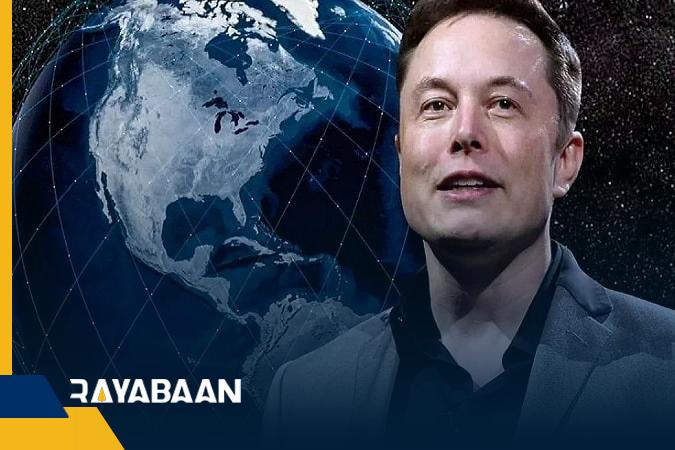 It is not yet clear how wide the coverage of Starlink satellite internet will be; But Elon Musk announced in an interview at WMC 2022 that in the future Starlink Internet will be available in all parts of the world except the North Pole and the South Pole; Of course, this internet service can only be used in areas where there is no legal prohibition, Elon Musk's satellite internet trial will end in October of this year, and then it will be officially operational.
What exactly is Starlink Satellite Internet?
The word "Starlink" is in fact both the name of a part of SpaceX and the name of the SpaceX space network consisting of orbital satellites (this network can be considered a fictitious constellation) which the process of creating began in 2015 and in 2018 prototypes The satellites that were supposed to be used in this network was built.
Since then, many satellites have been added to this fictional SpaceX constellation, and SpaceX has had many successful launches to expand its space network. The last launch operation of Starlink satellites was carried out on March 12 with the launch of 47 satellites and with this operation, the number of these satellites reached more than 2000 satellites; Of course, some of these satellites are only prototypes or non-operational satellites.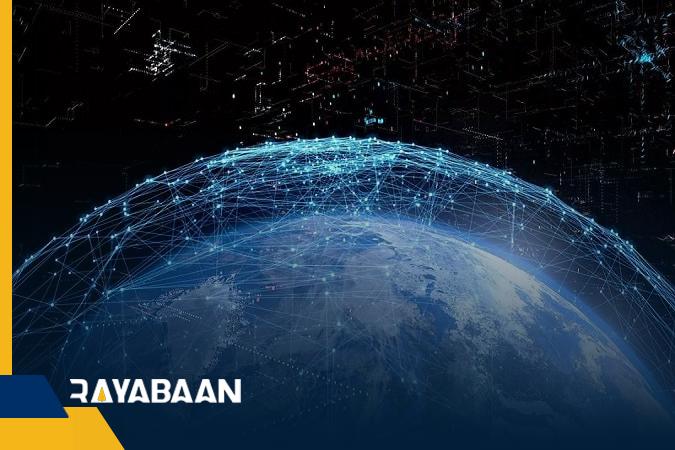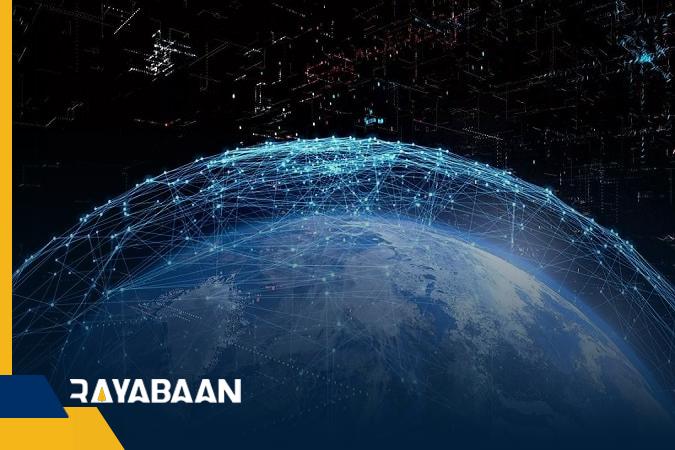 Is it possible to use Starlink internet as home internet?
Yes. Starlink also plans to offer satellite Internet for the home sector, like several other companies, such as HughesNet and Vianet. Especially in rural areas and other areas of the world that are deprived of high-speed internet with high bandwidth. Satellite Internet does not have the limitations of other methods of providing Internet service and can be easily used to provide high-speed Internet to areas that do not have access to stable Internet or are completely deprived of it.
There is no need to use a telephone line to benefit from satellite internet, and the only device required to use satellite internet is a small terminal or satellite dish to receive satellite signals and transmit them to the modem. The equipment needed to use this internet service can be installed on the roof, yard, or even outside space close to the house. SpaceX has released an augmented reality application for Android and iOS that users can use to find the best place and position to place the receiver terminal.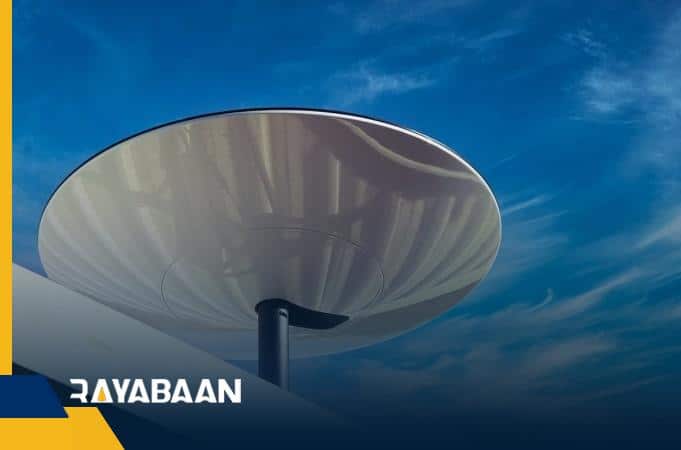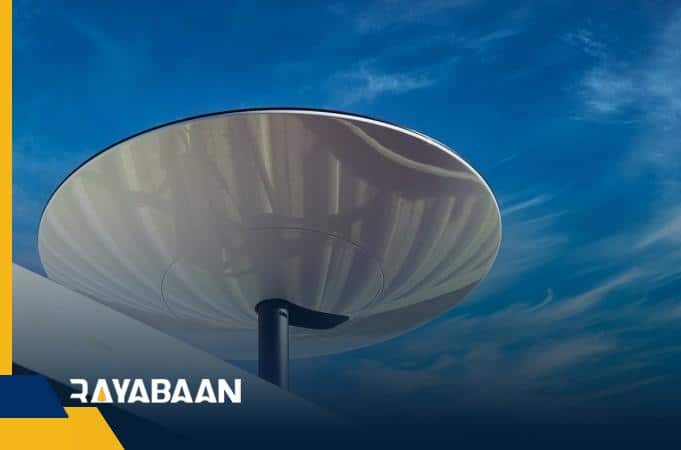 Currently, Starlink can only be used in certain parts of America and Canada; But Elon Musk has announced that he has sent more than 100,000 terminals to use the Starlink Internet to his customers in 14 countries. As more satellites are added to the Starlink space network, the coverage of this service will be wider. Elon Musk hopes to eventually cover the whole world with high-speed wireless internet
Starlink satellite internet speed and ping
According to the information provided on the Starlink website, in the coming months, the speed of this satellite internet will be between 50 and 150 megabytes per second in most places, and its ping will be 20 to 40 milliseconds. At the same time, there is also a possibility of short-term complete interruption of the internet of this service; Of course, SpaceX officials claim that by increasing the number of satellites in orbit, increasing ground stations, and improving the performance of network software, the speed, ping, and stability of the company's internet will be strengthened.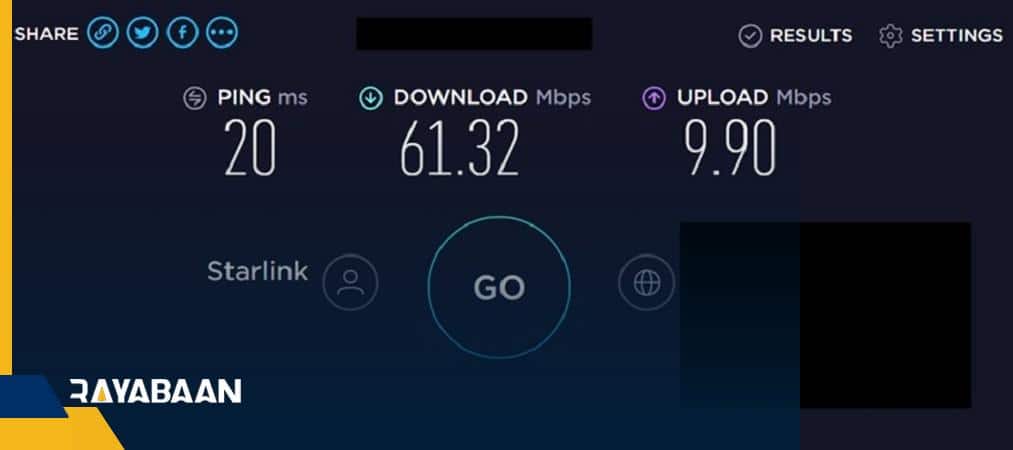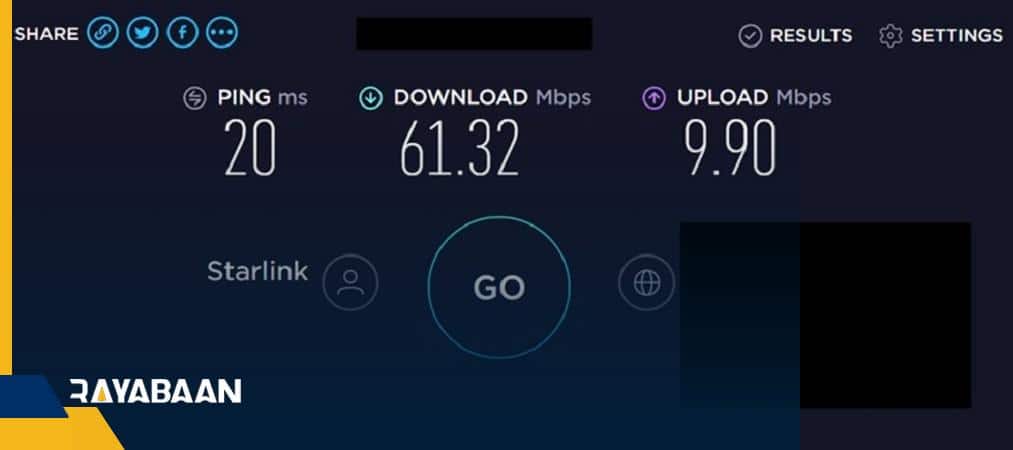 In February of last year, Elon Musk tweeted that his satellite internet speed will be doubled by the end of 2021 and will reach 300 megabits per second. Now in 2022, it is difficult to assess whether such a claim is true or not; Because the speed of this internet service will vary based on the time and place of receiving it. According to the report of one of the Starlink satellite internet subscribers, the average speed of this internet service last year in California was around 78 megabytes per second and its ping was around 36 milliseconds.
The cost of using Starlink Internet
Starlink is currently being ordered and people who have applied to use this satellite internet will have to wait to receive receiver equipment. Last year, Starlink announced that during the trial implementation phase of this project, it will take 6 months to prepare the service for applicants for final use.
The monthly cost of using this service is $110, which includes taxes and a series of other costs. In addition, subscribers must also pay $599 to receive a terminal for receiving internet waves and a modem for satellite internet.
The monthly subscription fee of 110 dollars for an internet service is a lot of money. At the same time, you should also consider that the speed of Starlink satellite internet is not as fast as fiber optic internet in America; But Musk has claimed that this internet service is worth paying for in deprived areas that do not have access to high-speed and stable internet.
Gwynne Shotwell, the CEO of SpaceX, has claimed that the $599 cost of purchasing the necessary equipment to use the Starlink Internet will decrease in the coming years; Because SpaceX plans to reduce the cost of producing receiver terminals by using different methods in the coming years.
The latest model of the SpaceX receiver terminal, which has also received the approval of the Federal Trade Commission, is smaller than the previous model and its production cost is also lower; But subscribers still have to pay $599 to buy it.
Gwynne Shotwell announced that Starlink intends to make the pricing of its satellite internet service as transparent as possible. It should be noted that Starlink plans to launch its own special service with a download speed of 150 to 500 megabits a monthly subscription fee of 500 and a cost of $2,500 for the purchase of equipment.
Areas covered by Starlink satellite internet
As we said, Elon Musk has claimed that in the future all parts of the world will be covered by satellite internet; But currently, it can only be used in a few countries and in certain regions. The currently covered countries include the United States, Canada, England, France, Germany, the Netherlands, Belgium, Switzerland, Denmark, Portugal, Australia, and New Zealand. In addition, you can also request to use the service in Italy, Poland, Spain, and Chile when submitting a request for pre-ordering this satellite internet.
The global coverage of Starlink satellite internet requires 10,000 satellites to be placed in Earth's orbit, and as it was said, only 2,000 satellites are currently in orbit; Therefore, we still have a long way to go until it is possible to provide SpaceX satellite Internet service to all parts of the world (SpaceX has indirectly indicated that it plans to deploy 42,000 satellites in its space network).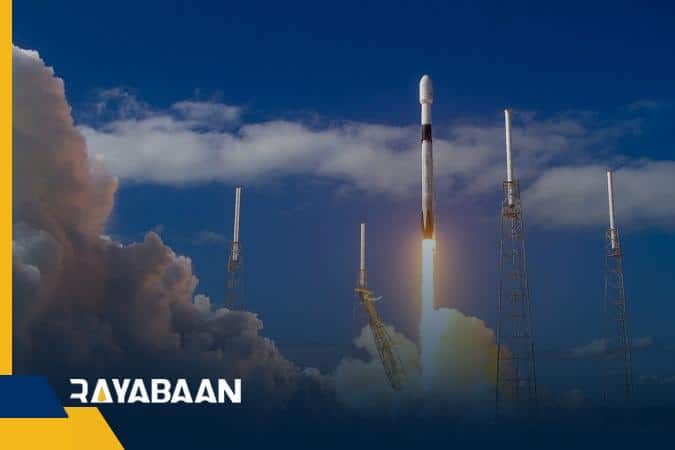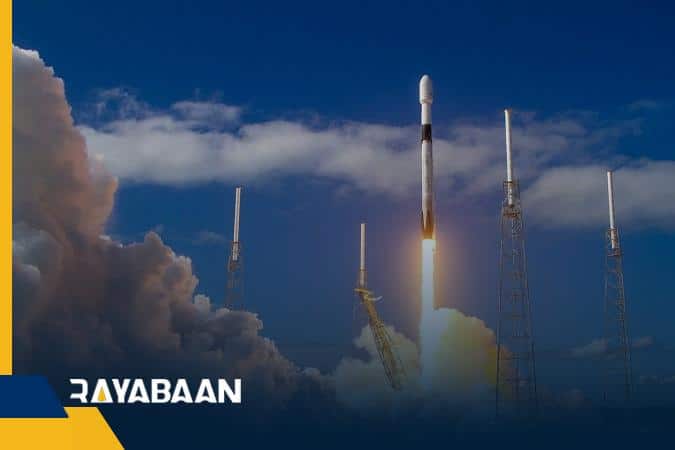 Currently, only 20% of these satellites have been launched and placed in orbit. With this number of satellites, the best coverage is the coverage of the countries located in the orbit of 45 to 53 degrees north. Last year, Elon Musk announced at the MWC 2021 event that global Starlink Internet coverage of the North Pole and the South Pole will be possible by August 2021.
Shotwell also claimed last year that the global coverage of this internet service will be completed by the fall of 2021, But so far this has not happened. In September 2021, Elon Musk, in response to a Twitter user about the end of the experimental phase of the Starlink project, announced October as the end of this phase of the project.
On December 20, 2020, 0.08% of Americans accessed Starlink Internet. Although the Starlink project was still in the experimental stage at the time, its satellite Internet subscribers were able to access a maximum download speed of 100 Mbps and a maximum upload speed of 10 Mbps.
Why should we use satellite internet?
Fiber optic internet in some countries has a much higher speed than the promised speed of Starlink satellite internet; However, wide implementation of this internet service and increasing the areas covered by it is considered difficult, and transferring optical fibers to individual homes is a time-consuming process.
But on the other hand, launching satellites into space is considered an almost simple task and fewer administrative steps must be taken to implement satellite internet; For sure, satellite internet services will be available for deprived and remote areas sooner than fiber optic internet, and these internet services can also be used to make phone calls. In addition, Starlink satellites can be used to send GPS signals in addition to transmitting Internet waves.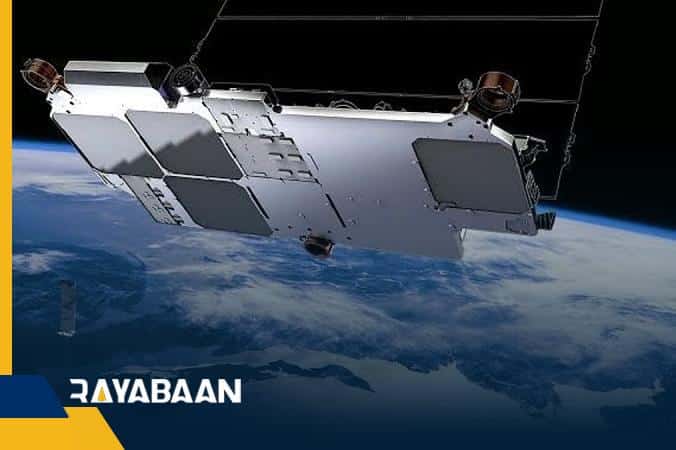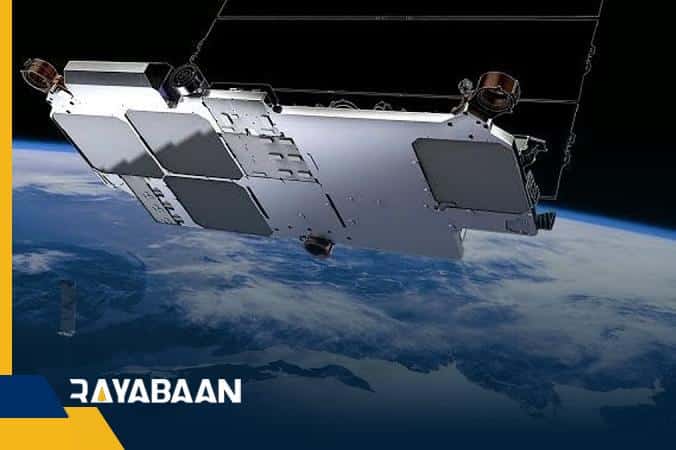 Surely, in the future, Starlink will be more successful in providing satellite internet than its other competitors; Because this project is run under the auspices of SpaceX, and this company is the only aerospace company that has a reusable landable satellite carrier, which is a golden trump card for Starlink against its competitors.
In 2018, Elon Musk announced that the revenue from Starlink Internet could fund the ambitious goal of starting human life on Mars. If we see this happening one day, SpaceX may create a network of Internet-providing satellites for the Red Planet; Therefore, Starlink users can play a role in creating high-speed Internet for the planet Mars in the future! Of course, the inhabitants of Mars will be interested in high-speed Internet, just like the earthlings!
Of course, unfortunately, the speed of satellite internet in the near future will not reach the speed of optical fiber internet because the waves containing the information requested by the user must travel a long distance to pass through the airspace and reach the provider satellites, and of course, receiving the signals from these satellites by the receiver terminals also takes a long time. will draw
For this reason, the speed of satellite internet is significantly lower than other high-speed internet services. The long time it takes to send and receive signals when using satellite internet also increases the delay of this internet service, which is why people hear sounds with a delay when using a satellite phone.
Starlink has promised that in order to increase the speed and reduce the delay of its satellite internet, it will deploy its orbital satellites at a lower height from the earth's surface, and the height of these satellites from the earth's surface will be 60 times lower compared to the height of conventional satellites; The lower height of the satellites from the earth's surface reduces the time it takes to send and receive signals between the receiver and transmitter equipment, and as a result, the internet delay decreases; Of course, it is still too early to comment on the effectiveness or not of this Starlink action to reduce Internet latency.
Is Starlink Internet reliable?
Reports published by reliable sources such as Fast Company magazine and CNBC show people's satisfaction with Starlink satellite internet; Of course, Starlink has clearly stated that there is a possibility of a complete interruption of the Internet during the trial run of the project. On the website https://downdetector.com/, which reports the disruptions of various internet services in America, four cases of disruption of this satellite internet service have been reported in the months of January, February, and April 2021, and even March 2022; on the other hand, the subscribers of the Heuznet service have not reported any significant disruptions, and the users of the "Viasat" satellite internet service have reported only one disruption; Of course, in all cases of Starlink service disruption, the problem has been resolved in just a few hours.
Of course, if you want to use satellite internet, you should consider that obstacles in front of the receiver terminals can disrupt the process of sending and receiving signals, so this internet service is not suitable for people living in urban areas with a high density of high-rise buildings.
The effect of weather and precipitation on the quality of Starlink satellite internet
Disruption of satellite internet performance in bad weather conditions is one of its main weaknesses. During snowfall, if the amount of snow is not high and the snow on the surfaces is melting, the receiver terminal can receive the waves without any problems; But if the increase in the height of the snow creates an obstacle in front of the terminal, the process of receiving and sending signals will be disrupted.
On the Starlink website, it is recommended that the receiver terminal be installed at a high height in an open and unobstructed space. At the same time, the negative impact of heavy snowfall or rain on the reduction of the speed of this satellite internet service, as well as the very low probability of complete internet interruption in such cases, has been clearly stated.
Concerns related to Starlink satellite internet
Starlink satellite internet has caused a lot of controversies so far. The Federal Trade Commission has issued a license to launch 12,000 satellites to provide this satellite internet service.
Such an action has caused concerns for NASA experts and people active in the field of astronomical studies; Because they believe that the launch of this number of satellites, which are placed at a very close distance from the earth, can cause problems for ground observations, and people who are observing the space, may mistake these satellites for space and celestial objects.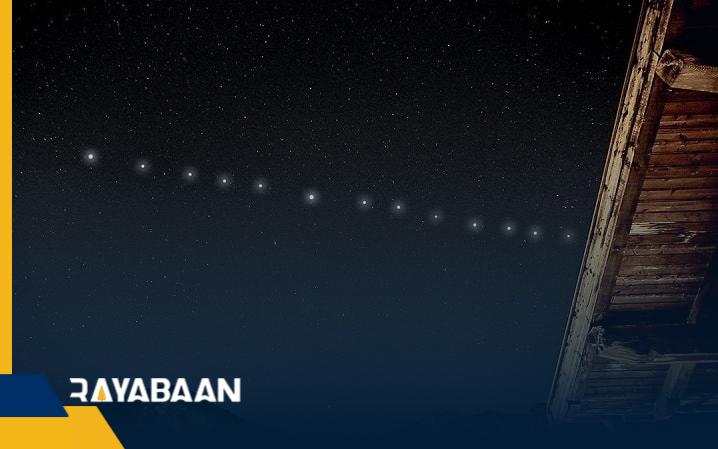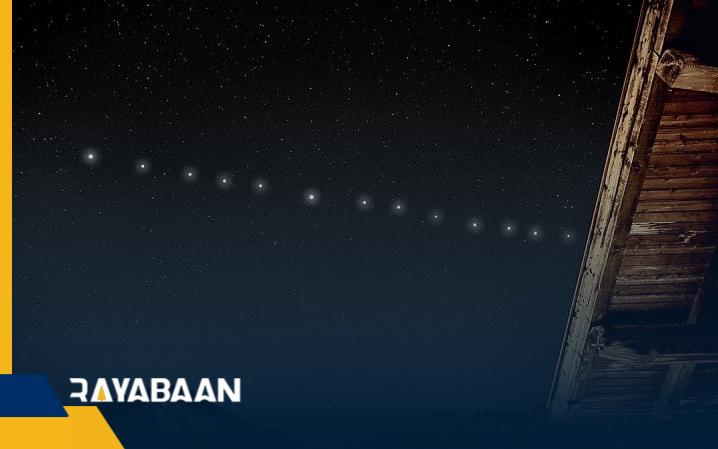 Meanwhile, laws and countermeasures have been created by Starlink's competitors to reduce the speed of this technology's progress.
In 2019, shortly after the launch of the first Starlink broadband satellites, the International Astronomical Union issued a warning statement about the unforeseen negative effects of the expansion of Starlink satellites on astronomical studies, as well as the negative consequences of the increased use of satellite internet for nocturnal life. has warned
The people presenting this statement have acknowledged that the effect of these many visible satellites scattered in space on the night sky is not yet clear.
According to them, although these satellites have been placed in space only with good intentions and to facilitate and accelerate the provision of high-speed internet to deprived and remote areas, they may both negatively affect astronomical studies and pose a threat to nocturnal creatures (these creatures may mistake Starlink satellites for enemies or prey).
Since the publication of this statement, Starlink has been testing different designs of satellites with the aim of reducing their brightness and visibility. At the beginning of 2020, this company started testing a satellite called Darksat with a special anti-reflection coating.
Meanwhile, in the same year, this company launched a satellite named "Visorsat", which means a satellite with a sun visor, which is equipped with a special sun visor. Finally, in August 2020, the company launched a number of new satellites, all of which had that special sun visor.
Shotwell has announced that SpaceX is trying to make satellites not a problem in space observation from the earth, and even children can easily see objects and planets with their simple telescopes.
According to information provided on Starlink's website, the company is partnering with people active in the field of astronomical studies so that its engineers understand exactly what objects they want to observe and obtain the necessary information about this subject to make changes based on this information. Apply the necessary measures to reduce the brightness of satellites