Huawei's smart glasses called Eyewear 2 uses internal speakers and weighs only 4.7 grams thanks to the titanium frame.
Holding a big event in Spain, Huawei unveiled several new products, including the Watch GT4 smartwatch. Along with this smartwatch, Huawei also introduced a tablet, new Freebuds Pro 3 earbuds, and Eyewear 2 smart glasses.
Huawei Mate Pad Paper Matte Edition
Huawei has unveiled a new version of the MatePad 11.5, which uses the new PaperMatte display. This display, which has a nano-coating, conveys a feeling similar to paper to the user so that it hurts the eyes less. It is also more natural to write on it.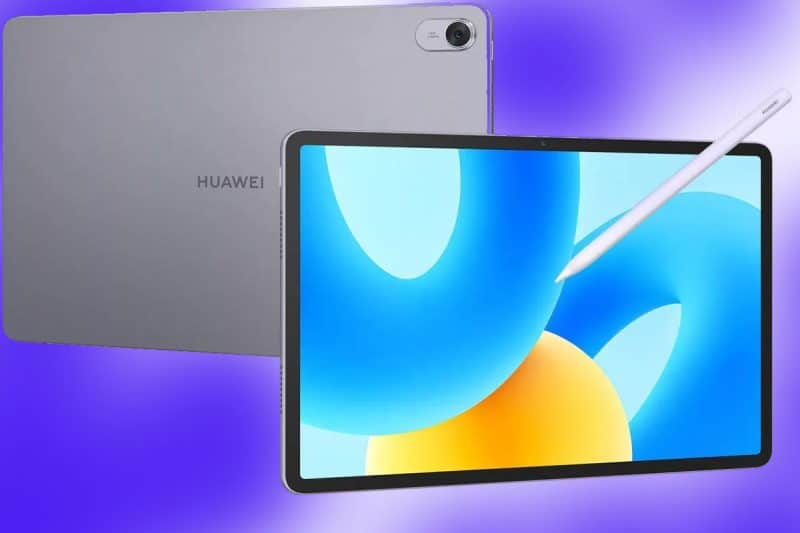 This tablet is equipped with an 11.5-inch TFT LCD screen with a resolution of 1440 x 2200 pixels and a refresh rate of 120 Hz, the 4G version of the Snapdragon 7 generation 1 chip, 8 GB of RAM, and 256 GB of internal memory. On the back panel, there is a 13-megapixel main camera and an 8-megapixel selfie camera. It is powered by a 7700mAh battery with 22.5W fast charging support.
The Huawei MatePad PaperMatte Edition tablet runs HarmonyOS 3.1. This tablet will be launched on September 19 at a price of 500 euros.
Huawei Freebuds Pro 3
Huawei has also unveiled its new earbuds called Freebuds Pro 3, which replaces Freebuds Pro 2. This earbud uses a dual driver system which, according to its manufacturer, provides users with better sound depth. This flagship earbud supports LDAC and L2HC 2.0 Hi-Res codecs along with Triple Adaptive EQ technology.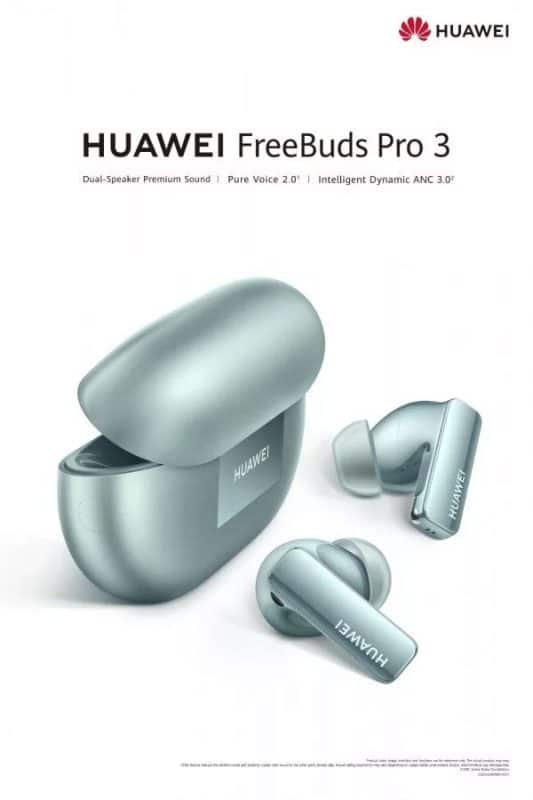 Huawei has also brought the updated Intelligent Dynamic ANC 3.0 system to these earbuds, which it claims has better noise-canceling performance. Also, with the Pure Voice 2.0 microphone system, the sound reaches the audience in front of the user with better quality. The total charging time of these AirPods reaches 31 hours. The price of Huawei Freebuds Pro 3 is 200 euros and will be launched on October 11.
Huawei Eyewear 2
Huawei's latest wearable gadget is the Eyewear 2 smart glasses that allow the user to listen to music through the built-in speakers for up to 11 hours and also use Zeiss medical lenses. This smart glasses has a titanium frame and touch controls around it, and its weight is only 4.7 grams.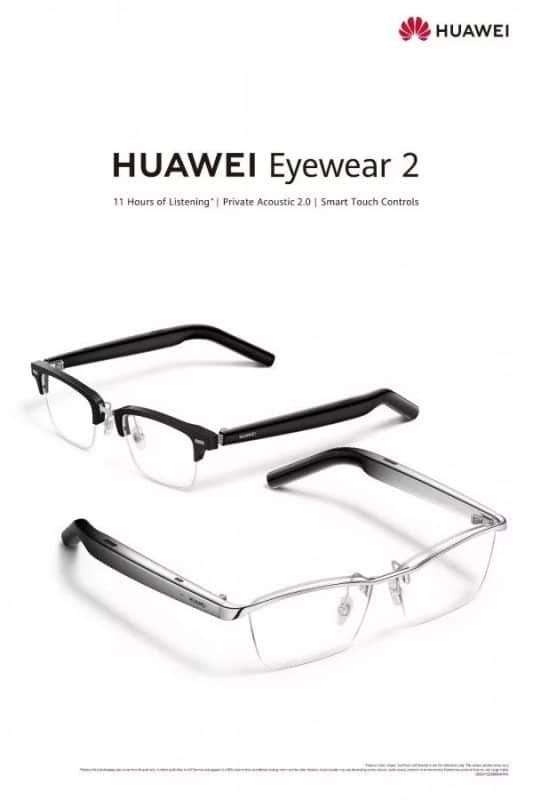 These smart glasses will be launched on October 18 at a price of 300 euros.