How to make an Instagram filter_Fast Tricks 2023
Instagram filters are very popular among the users of this platform and you may want to create your own filter. In this article, we will teach you how to make an Instagram filter.
The "Spark AR Studio" tool, which enables the creation of Instagram filters and effects, has been released to all users and you can use it. In this article, we are going to teach you how to make an Instagram filter using this tool, stay with us.
How to make an Instagram filter
You can use the sample projects to get started, and in this article, we will go into the creation of the "Face Distortion" effect:
Download the latest version of "Spark AR Studio" and install it on your computer. This program has been developed for MacOS and Windows operating systems.
By running this program, many projects will be presented to you, and we suggest you open and examine all of them.
When you're ready, go to the "Samples" tab and select the "Face Distortion" option.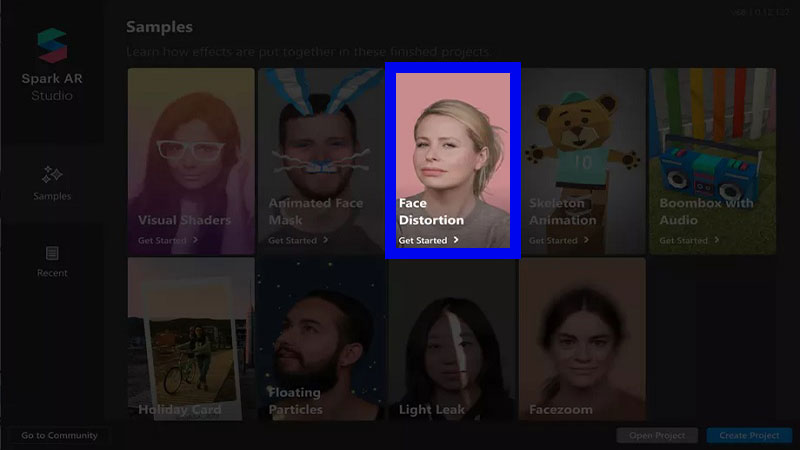 Save your project in the desired location by going to "File > Save".
Modify your filter
Now that you've opened a sample project, you'll likely want to make some changes to it, which we'll walk you through next:
On the left side of the opened window and in the "Scene" tab, find and select the "faceMesh_distortion" option.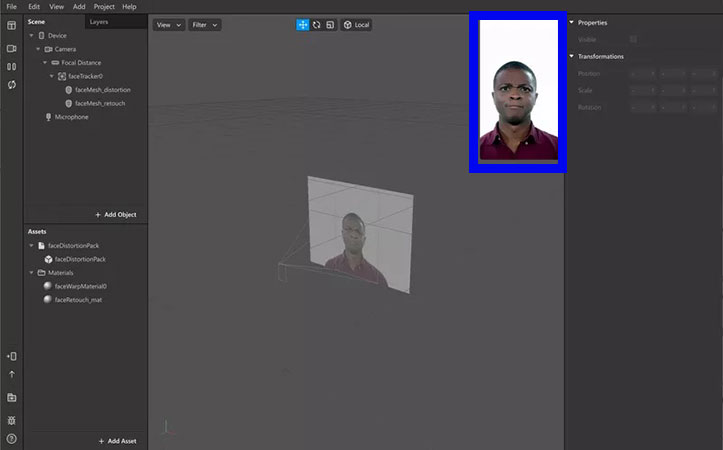 On the right side of the window, find the "Deformation" option.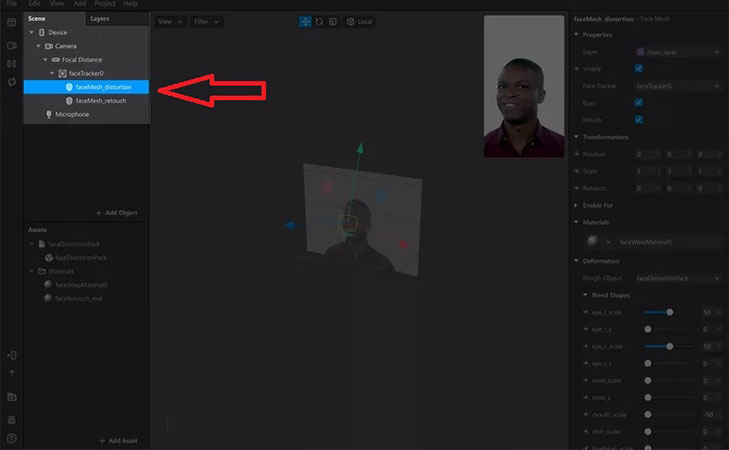 Make sure the "Deformation" window opens.
Under the "Blend Shapes" section, you can change the user's face by changing any of the sliders, and there is no limit in this field.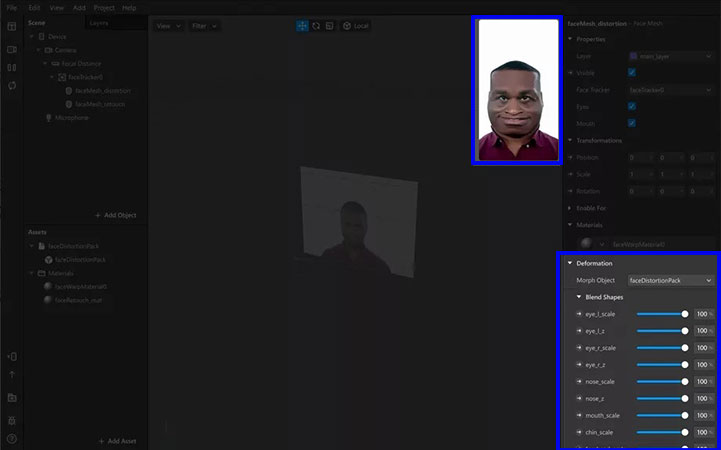 Use the filter on your video
So far, we have used the sample video to see how the effect works, and now we want to see how this Instagram effect affects other faces. If your system has a webcam, you can instantly preview the effect of this filter on your face. To change the input video, follow these steps:
Look for the camera icon in the left corner of the program and click on it.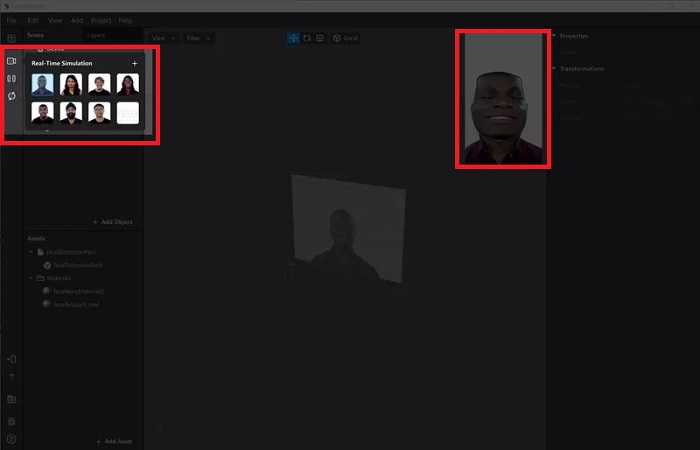 Choose one of the faces in this section.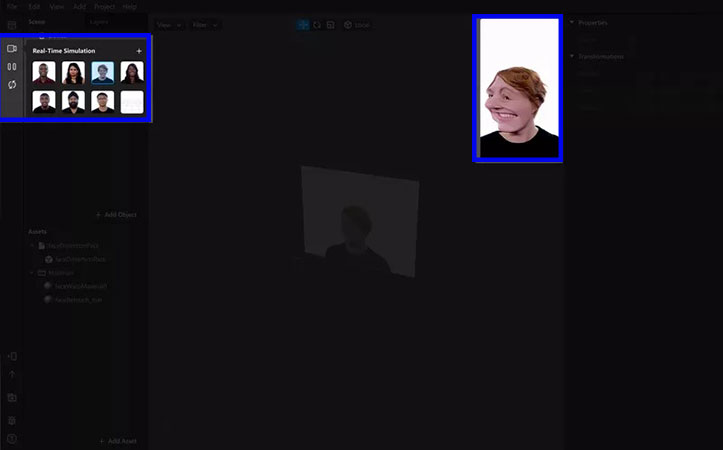 If your system has a webcam, the corresponding button will be located above the faces, and you can click on it to see a live preview of the filter's interaction with your face.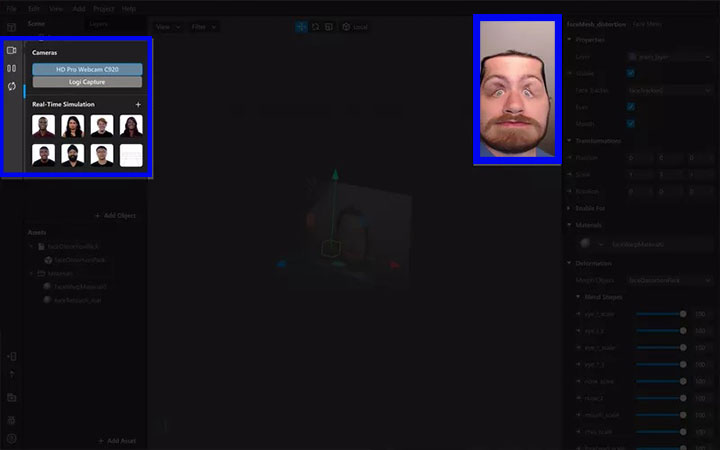 With this, your effect will be automatically updated and applied to the new face. You can modify and adjust your project before saving it.
Output from your filter
In the next step, after creating the Instagram filter, you need to output it. You can upload the final file on Facebook and publish it on Facebook or Instagram. We must point out that it is only possible to publish this filter on one of these social networks. To do this, do the following steps:
Select "Export" in the program menu.
A window will open displaying the volume of your filter on different operating systems such as Android and iOS as well as social networks.
If all the options are green and there are no problems, click the "Export" button. If all the options are not green, you can still export your file, however, you may run into problems along the way.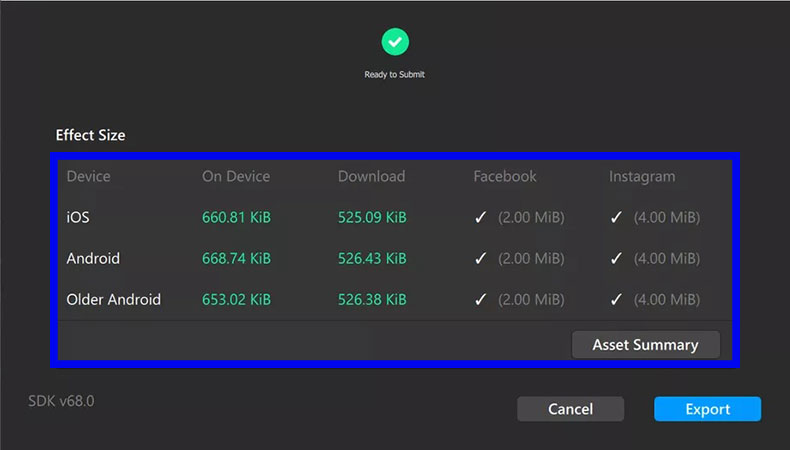 Select the desired location to save the file and select "arexport" for the file type. Click.
Open your browser and log in to your Facebook or Instagram account depending on where you want to publish it.
Go to the link

/https://www.facebook.com/sparkarhub

.
By entering this link, you will be faced with an introduction page where you can choose an option to prevent entering the page again in the future.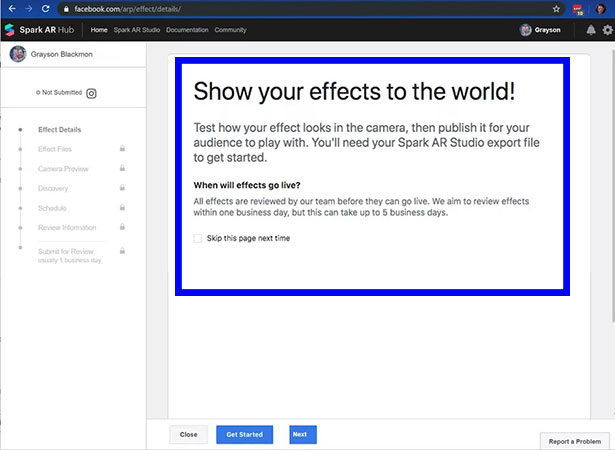 Click the "Upload Effect" button at the top right of the screen.
Select your desired platform (Facebook or Instagram) where you want the effect to be published and name your filter. Click "Next" at the bottom of the page.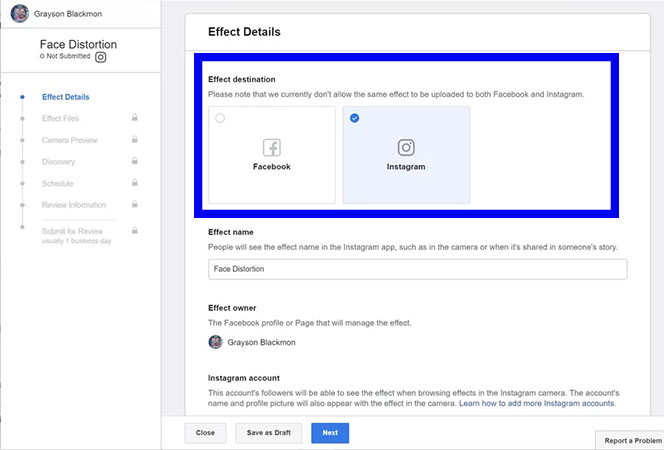 In the "Effect Icon" section, enter the image you want your filter to display.
In the "Explorer/Finder" window, locate the file you previously exported.
Take this file and place it in the "Effect File" section.
Click on the legal confirmation box.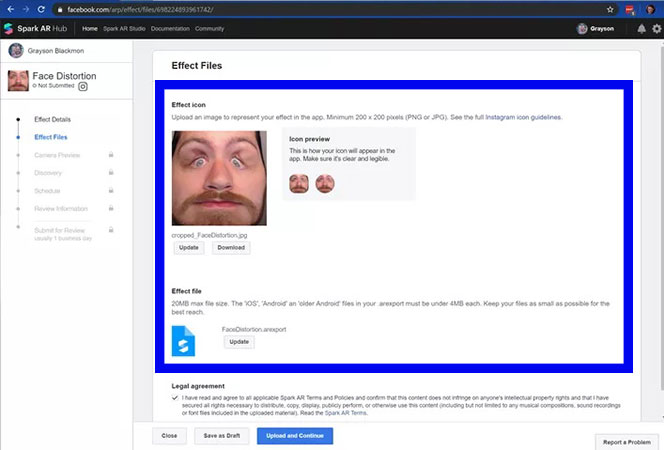 Click on the "Upload and Continue" button.
Confirm the information that appears and select "Continue".
Test your filter
Now your filter is uploaded and almost ready, however, you need to test it first. On the next page, you will have two options: "In-App Preview" and "Get Preview Link".
By selecting the in-app preview option, you can test this filter for 60 minutes on the account you are currently logged into.
If you choose the option to receive a preview link, you will be provided with a link that you can share with your friends, family members, or colleagues to test your filter, although it is only possible to use it 200 times per day. It seems to be enough.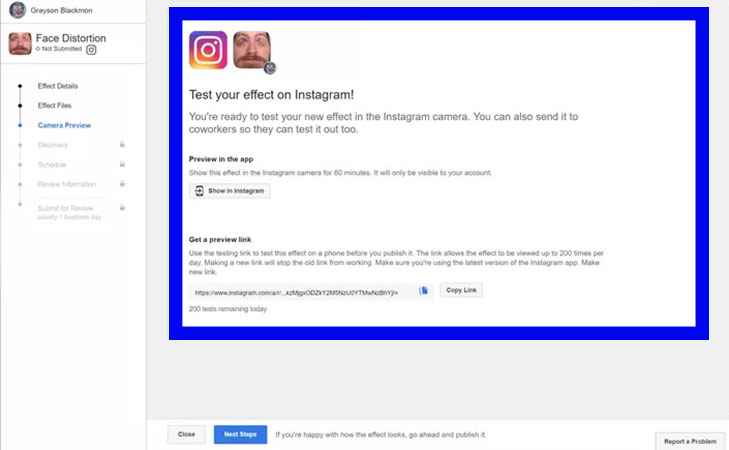 No matter which option you choose, test it before publishing. Send yourself the preview link via email, messenger, or any other method you like because you'll need it in the future.
Publish your filter
Once you've created and tested your Instagram filter, you can publish it for all social media users to see. To do this, follow the steps below:
Click on the "Next Steps" option at the bottom of the page.
Select a filter category. The filter we made in this article can be placed in the categories of "selfie", "funny" and even "weird and scary".
Remember the preview link you sent yourself? Go to your phone and click on the preview link and take a short video of your effect on Instagram. This demo video shows how your filter affects users without having to download it. When you are satisfied with the final result, make sure it is available on your computer.
Go back to your computer and paste the video into the "Demo Video" section of the page. Click on the "Next" option.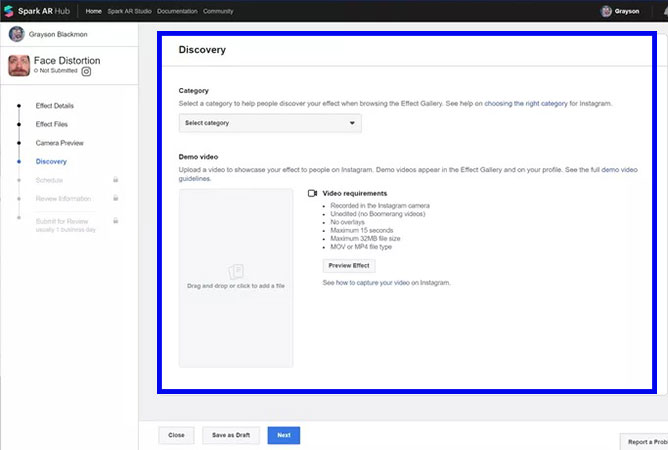 Choose when to publish your filter. You can publish your filter quickly after you approve it, or set a time to start and end it. Click on the "Next" option.
On the Review Information page, write a short description of how your effect works. This text is used for inspection and not for general users.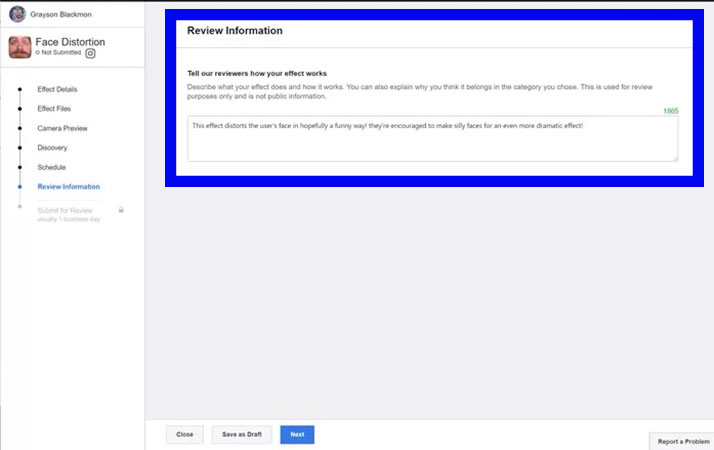 Select "Next" to review all the steps you have taken to create an Instagram filter. Make sure all the steps are correct and then click "Submit for Review" at the bottom of the page. It usually takes about one business day to review your filter, but it may take longer.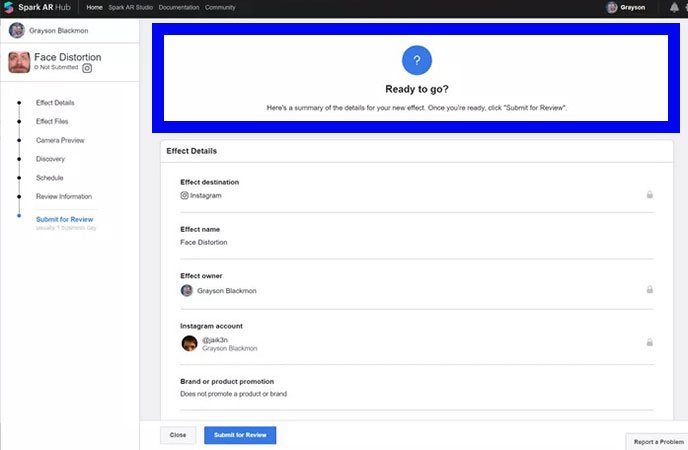 All the steps of creating the Instagram filter are finished and you only have to wait for its approval. After your filter is approved and published, your followers and friends can find and use it within the app. Now that you can produce a prototype and test it, move on to make better and more attractive filters.
---
Frequently asked questions about how to make an Instagram filter
Is it possible to use special filters in Instagram story posts and images?
Creating a special filter for Instagram is a common and natural thing that happens to have many fans.
How to make an Instagram filter?
With the "Spark AR Studio" program, you can produce different versions of filters such as face filters, landscape filters, etc. By the way, this program has various examples for practice and suggestions that make the work easier for you.
After creating the filter, who can use it for their content?
After creating and publishing the filter, you must wait for its approval from Instagram. After confirming, your followers and friends can find and use it inside the Instagram application.
---
In this article, we talked about "How to make an Instagram filter" and we are waiting for your experiences to use these methods. Please share your thoughts with us.