How to add gif to Instagram stories 2023
Animated GIF images are very popular among users and are used in various platforms such as social networks and messaging applications. Fortunately, it is possible to add GIFs to Instagram stories and you can use them to create more interesting stories. Also, in addition to default gifs, fans can also use custom files on Instagram.
How to add gif to Instagram stories
Instagram and many other social networks use the GIPHY service to display and add GIF files.
You have probably heard the name of this service in the past and used its dedicated application or website. In order to put a gif in the Instagram story with the help of the mentioned service, it is enough to go through the following steps:
1. First, enter the Instagram application on your iPhone or Android.
2. Tap the blue "+" icon next to your profile picture in the top corner to go to the story editor. You can also access the new story page by swiping to the right.
3. After selecting the desired image to be placed in the story, you can add other graphic elements to it.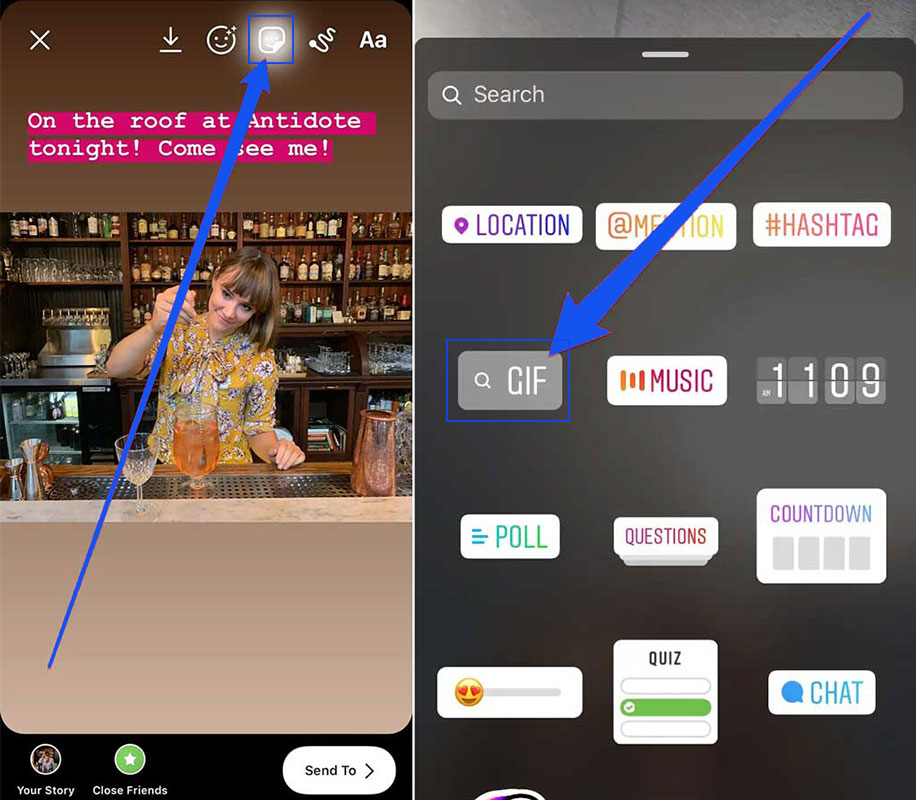 4. Tap on the stickers icon in the top bar.
5. Now, from the displayed options, touch the GIF icon as shown in the image above. You can also click directly on the search bar and search for your desired phrase in the database of the GIPHY service.
6. By going to the dedicated page of gifs, you can find your favorite animated images by searching for keywords. To add a gif to a story, you just need to touch it to add it to the center of the screen. GIPHY service contains a huge collection of gif files and you can have multiple images of any topic.
7. By holding and moving the gif, you can adjust its position in the story. You can also zoom in on GIFs to resize them.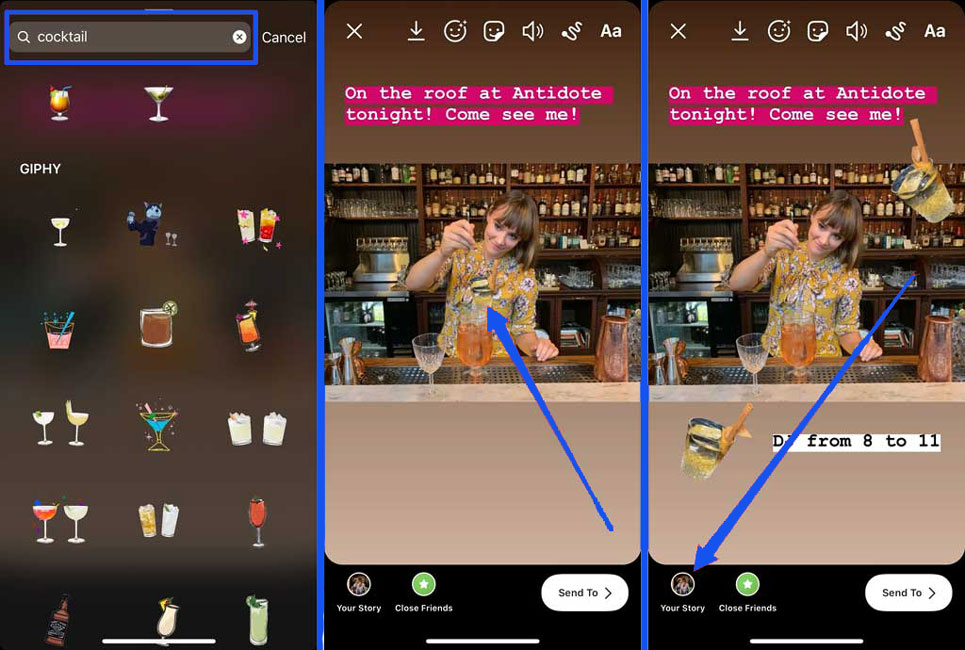 8. After finishing the process of putting a gif in the Instagram story, you can click on the "Your Story" icon in the bottom bar of the screen to share the desired story.
How to make a custom gif for Instagram story
Making custom gifs to put in Instagram stories can be an attractive and practical way to differentiate stories and help businesses to attract the attention of their audience. To do this, you must first create an account on the GIPHY website. Then you can upload your gif files in the database of the mentioned service and select them from the search section of Instagram. Note that only GIFs created by verified Instagram accounts will be displayed.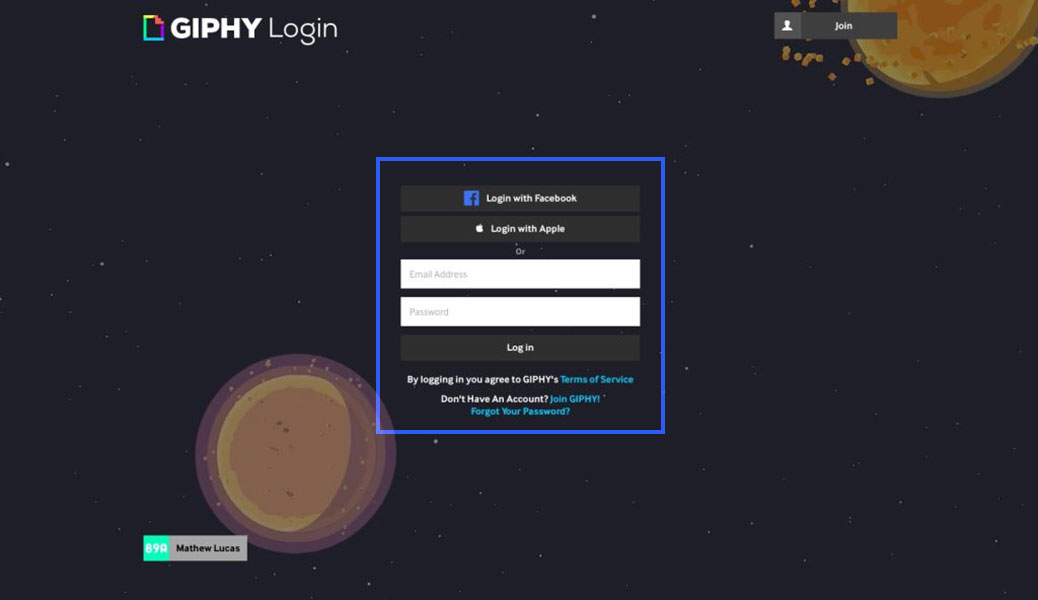 If you are the owner of a well-known brand, you can use a GIPHY account, which comes with features such as displaying GIF usage statistics. Such capabilities can provide useful information for a business's social network team. The uploaded files must meet certain conditions in order to be able to use them on Instagram and other social networks, some of which are mentioned below.
Images must be in accordance with GIPHY service rules.

At least one of the elements in the image must be animated.

The files should not have a background and at least 20% of their frame should be transparent.

Duplicate files cannot be re-uploaded.

GIFs from other brands or individuals cannot be uploaded.

You should not use irrelevant tags in gifs.
After the gifs are approved by the GIPHY service, you can use them in your Instagram stories. Also, each gif must use at least 5 tags to specify its category. The tags must be related to each other and can be defined by the name of the page or brand.
If you don't know where to start the process of making animated gif images, you can use the tutorial on how to make a gif with a computer, how to make a gif on Android phones, or special applications like Easy GIF.
Frequently asked questions about How to add gif to Instagram stories
Why GIPHY service gifs are not displayed on Instagram?
It is not possible to access the GIPHY service and the files in it directly, and you must use IP change tools first.
How to put a gif in the Instagram story?
To insert a GIF in Instagram stories, just go to the story creation page and select the GIF option. Next, search for the desired keyword to find desired images.
Is it possible to put a custom gif in the Instagram story?
Yes; By creating an account on the GIPHY website and uploading your files to this service, you can use them in Instagram stories. Note that only approved accounts can upload files and gifs must first be approved by the site.
In this article, we talked about "How to add gif to Instagram stories" and we are waiting for your experiences to use these methods. Please share your thoughts with us.