Samsung has long tried to interact with famous people, especially Korean people, and promote its products with their cooperation.
Samsung's next Galaxy Unpacked event is less than two weeks away. The Korean giant will unveil new devices such as the Galaxy Watch 6 series at this event. Now, before the official introduction, an image of the Samsung Galaxy Watch 6 Classic has been published in the hands of one of the world's famous football players.
As you can see in the image below, the new Samsung smart watch is seen in the hands of "Son Heung-min", a Korean player of the "Tottenham Hotspur" football club. Of course, Samsung has long tried to interact with famous personalities, especially Korean people, to promote its products.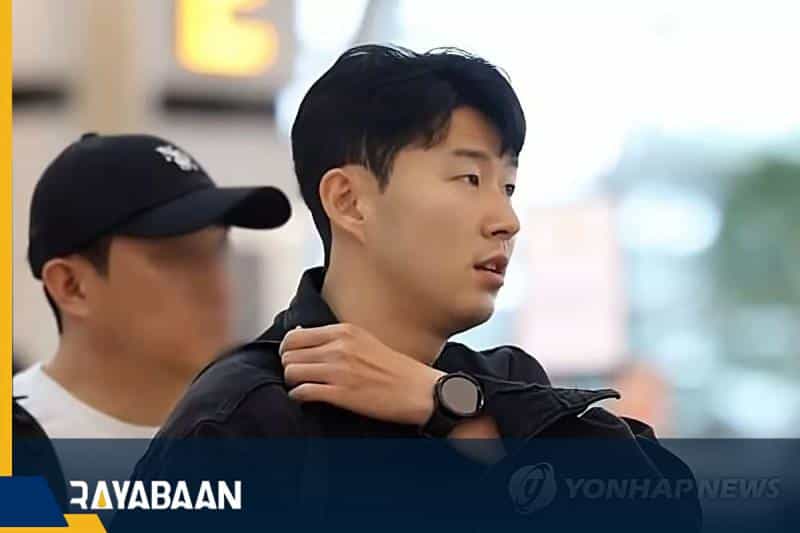 Visible details of the Galaxy Watch 6 Classic
The image does not contain much information, but the device's large display is clearly visible; Something that was also mentioned in previous reports. It seems that Samsung will use a 44 mm screen in the Galaxy Watch 6 Classic, which is bigger than the previous generations.
Additionally, the device's rotating bezel also appears to be much thinner than previous watches, and although it's hard to tell based on this image, it appears that the bezel can now rotate, as previously hinted at in previous reports.
Galaxy Watch 6 Classic along with other members of this family will be introduced on July 26 (August 4) at 14:30 (Iranian time). However, we can expect more information about this device to be announced in the future. Samsung is also expected to unveil the new generation of Galaxy Z Fold and Galaxy Z Flip foldable phones as well as Galaxy Tab S9 series tablets at its upcoming Galaxy Unpacked event.