11 Advantages of digital marketing for restaurants
It will surely be interesting for you if we say that internet marketing for restaurants can bring the most customer attraction for restaurant owners in the blink of an eye. Of course, there are still many people who do not believe in technology and Internet marketing and use the same traditional methods such as advertising billboards in the city or advertisements in newspapers and magazines.
We suggest you read this article to learn about the advantages of digital marketing for restaurants. In this case, we do not doubt that you will immediately think of setting up a website and digital marketing.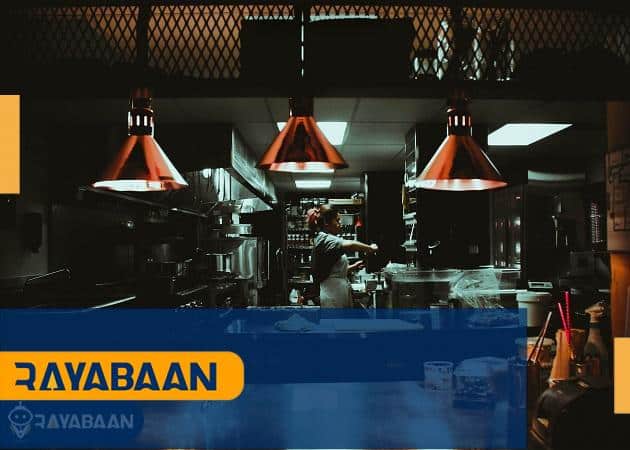 Advantages of digital marketing for restaurants
In today's world where the internet makes it possible for people to find the best restaurants, services, and goods, the best educational centers, laboratories, and even the best specialists in a short period, you should not miss this opportunity. give.
Let's assume that people from other provinces travel to your city. If you have a website and introduce your restaurant, they can find the geographic location of your restaurant faster and this will affect customer attraction. Therefore, the most important advantages of internet marketing for restaurants are:
Digital marketing for restaurants is a completely cost-effective method. If you compare the internet marketing of the restaurant with traditional marketing, you will realize that whatever you pay for digital marketing will be more affordable because the speed of introducing your restaurant through digital marketing has increased several times, and in other words, the effectiveness of internet marketing for the restaurant Much more than traditional methods. When you launch a website, enter social networks and interact directly with people, this will help attract more customers.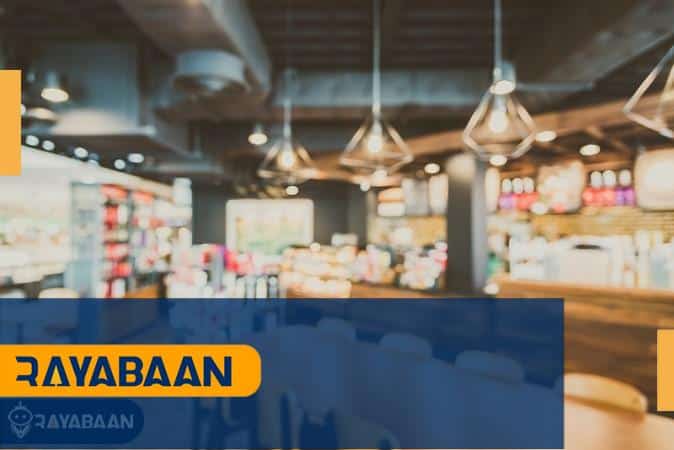 Another advantage of digital marketing for the restaurant is to improve the quality of the food and also increase the variety in the menu because, as mentioned, you can interact with customers with this method. If you do not have a social network, when the customer leaves your restaurant, you cannot ask his opinion about the service and quality of your food.
But when you launch a site and social networks and ask customers to express their opinions, this will certainly make you aware of the opinions of all customers and, as a result, their needs, demands, and criticisms, and this will increase the quality of services. It helps you. As long as you can offer better and better quality food, you will surpass the competing restaurants in your area and get more sales.
With the help of digital marketing in restaurants, you can pre-sell your food faster. When people know that they can order their food through the site and receive it at a certain time, they will certainly welcome your restaurant more and your sales will increase several times. On the other hand, you also know more precisely how much food you have to prepare because you already have the customers' requests.
As mentioned, digital marketing for restaurants helps to introduce your geographical location. You should focus a lot on local SEO on your restaurant site so that when people think of finding a restaurant in your city, as soon as they search on Google, your site page will open for customers and they can easily find the geographical location of your restaurant. do
Internet marketing for restaurants helps to attract loyal customers. A loyal customer is someone who remains loyal to one or more brands to satisfy some of his needs and does not go to another brand until he is disappointed with their quality. When you set up a website for a restaurant, introduce your food menu and honestly announce the opinions of customers, this will help to gain the trust of customers. On the other hand, when people know that your service is getting better every day, they will stay loyal to you. Of course, all people need to eat quality and healthy food. Therefore, they do not change the restaurant immediately. As long as they believe in the quality of your products and food, they will remain loyal to you, and this loyalty will make the customer act like a marketer for you and introduce your restaurant to their friends and acquaintances.
---
6 Steps to start digital marketing for restaurants
Before dealing with digital marketing techniques for restaurants and fast food, you need to lay the groundwork and take some basic steps; On the other hand, you should increase your knowledge in this field. We introduce to you what you need to consider before starting digital marketing to increase your sales in six steps. These steps are:
Branding
Identify target audience
Mastering the language of digital marketing
Measuring competitors' actions
Setting expectations and planning accordingly
Determining the digital marketing strategy for your restaurant or fast food
In the following, we will examine and describe each one.
1. Branding and determining the brand identity
Undoubtedly, every business needs to define a brand and give it credibility. In fact, when you go to a reputable brand, you will expect nothing but high quality. In the same way, "the food you prepare", "the quality you provide" and "the expectation you create in the mind of the customer" will remain in the mind of customers through your brand. But know that determining brand identity is not just designing a logo and choosing a name; You gradually determine what expectations will be created in the viewer's mind when they see your brand and the name of your restaurant or fast food, and you determine what quality they can expect from you.
2. Identify your target audience.
As we said before, the production of all kinds of food makes you face different categories of customers; For example, athletes who are looking for low-calorie food, customers with a good appetite with a desire for high-calorie foods, children who are attracted by color and glaze of the food, etc. Therefore, the more variety of foods you prepare, the more diverse your advertising audience will be. In fact, it is your restaurant menu that determines who you should attract the attention of and what is your target community for advertising.
3. Mastering the language of digital marketing
In order to be able to meet your needs and find your place in a country with a different language, it is necessary to know the language of the residents there. Likewise, if you want to succeed in digital marketing for restaurants and fast food, you must first understand and master the language of online marketing. It is worth noting that acquiring skills in this field requires spending money and time – and it is not acquired overnight – so as an alternative method, you can use successful people in this field (digital marketers) to help you grow your business. Introduce and advertise in the virtual space and by doing this, boost your business.
4. Know your competitors and check their actions.
The hot food production market has always been full of different producers and fierce competitors, each of whom had a special way to attract customers and promote their work. You can always benefit from these new methods and ideas used by others – along with your own methods. It is worth noting that knowing your competitors and the marketing methods they use will help you:
Gradually create your own digital marketing strategy.
Learn from the mistakes of others.
Include competitors' successes in your program and take advantage of them.
5. Plan and define your future expectations.
It is not possible to move forward without planning. In order to expand your business through digital marketing and achieve success, you must specify your goals and expectations and classify them into short-term and long-term goals. Determining these goals is possible by knowing the needs and shortcomings of the work.
For example, if on your menu, the sales of several types of food are low, set your short-term goal to market these types of food and at the same time fix possible problems in your work.
Or, for example, in your long-term plan, put your expectation of the marketing result in the next few years and the establishment of other branches of your restaurant or fast food. In the continuation of this way, by allocating the necessary time and money, gradually promote your business and solve work problems. Where it needs more attention, use more features. As you reach each part of your goals, increase the scope of the marketing work and follow the developed plan.
6. Determine your digital marketing strategy to increase restaurant or fast food sales.
Determining a digital marketing strategy includes specifying the techniques used in online marketing and personalizing these methods to suit your business.
In this regard, you should specify your goals, expectations, and target market after completing the steps mentioned; Only then will your ads be targeted and effective. It is worth noting that there are techniques to have a strong strategy in the field of digital marketing and properly advertise your restaurant or fast food – online – and to implement these techniques, you need to learn how to implement each one. If you don't have time for this, it is recommended that you get help from digital marketing experts and cyberspace consultants.
Digital marketing techniques to increase restaurant
To implement successful online marketing, it is better to use different techniques and online platforms. As we said before, your potential customers are of different ages and groups; Therefore, in order for your business to be seen by them, you should use all available methods. In this regard, we introduce some of the most important digital marketing techniques to increase the sales of restaurants and fast food:
Activity in social media
Content marketing
Site optimization for search engines (SEO)
Address registration in Google Map
Introduction through websites and applications
Video Marketing
Influencer Marketing
Google Paid Ads
PPC advertising or pay per click
Smart click ads
Email marketing
SMS marketing
If you don't have enough information about any of these techniques; Follow along with us to introduce each method and let you know how to implement it.
1. Create an account for your business on social networks
Social networks – especially Instagram – these days have become a suitable platform for advertising various businesses. Using this space without the need for money – unlike methods such as paid Google ads or ad reporting – gives you the ability to introduce your business to your target community and promote your restaurant or fast food space along with the food you serve. Share with your followers.
As you know, these days it is very common to take pictures in places like restaurants or fast food and use them on social networks. In this regard, try to encourage your followers to come to your restaurant or fast food restaurant with a stylish interior design for your restaurant, presenting colorful dishes, and using attractive photos. With this, every photo that your social page account or your workplace location shares on Instagram will promote your work and increase your income.
2. Design a website for your restaurant or fast food and publish appropriate content on it.
It is safe to say that every business needs to create a website to be successful in the field of digital marketing. There are many people who search for the best options on the Internet to find a good restaurant or a suitable fast food; This is where you should introduce yourself to potential customers by creating appropriate content on your website, But the requirement to attract customers to your workplace is that visitors to your website – through specific contents on the website – become interested in your work.
In this regard, you can by placing materials to better introduce your restaurant or fast food, introduce your chefs and cooks, put different cooking methods, and health issues – which shows that they are important to you – a list of the foods you offer and also a section for Expressing the criticisms and suggestions of the clients, increase the visits of your website and turn the internet users into your loyal customers.
3. Optimize your website for search engines.
After designing the website, you should be in the highest position among the results provided by search engines – such as Google – to increase your chances of being seen. People who are looking for a good place to eat on the Internet often don't have enough time and patience to scroll through the many pages of Google search – or any other search engine. In this regard, you can increase the position of your site on the search results page by using site optimization (SEO) methods – along with creating appropriate content – and as a result, increase the number of internet users visiting your website.
4. Use paid Google ads.
Keep in mind that achieving results through SEO and content creation is a long-term task. If you want to increase the number of visits to your business website in Google in a short period of time, you can place your website among the initial results of Google search by using Google ads and paying for it, and in this way increase the number of your customers.
To use this digital marketing method for restaurants or fast food – and of course any other business – you can go to the Google Ads page by creating a Google account for your business and launch your own advertising campaign. It is worth noting that another way to do this is to go to advertising agencies and entrust them to manage your online advertising work professionally.
5. PPC advertising or pay per click
In this way of online advertising, you attract customers by designing an advertising banner for your restaurant or fast food through the traffic of other sites; In this way, the visitors of the site where the advertising banner of your restaurant is located will enter your website by clicking on the banner – through the link – and get to know your business. In this case, you pay for every click that users make on your banner ad.
The continuation of the marketing process – converting Internet users into loyal customers – depends on the topics of creating suitable content and user-friendliness of your official website.
Based on the explanation above, it can be said that by using this technique in digital marketing, your ads will be targeted. Only those who have the potential to become customers will click on the link in your ad, and even if they don't come to your workplace and order food after seeing the ad; They become familiar with your brand name and are available as potential customers.
6. Smart click ads
An advanced form of PPC advertising is Smart Click Ads. In this advertising method, each ad is targeted and shown to people who are more likely to be attracted to your business. It is worth noting that this method of online advertising should be implemented by skilled people using smart algorithms;
For this reason, we recommend you use professional agencies in the field of digital marketing and smart click ads.
Among the most important features that you should consider for a professional advertising agency in the field of smart banner-click advertising are:
A large number of advertisements can be published on it
Have different options for displaying ads on your site.
Advertisements should be displayed intelligently according to the interests of the audience and the content of your site.
It has a statistical and reporting system as well as an anti-fraud system.
Have a regular, transparent payment system with the right amount.
7. Enter the address of your restaurant or fast food in Google Maps.
Using Google Maps is a common way to find the address of a restaurant, fast food, coffee shop, hotel, gas station, etc. In order to be seen by customers who are not familiar with the location of your business – or travelers during the holiday season – the best thing to do is to enter the address of your restaurant or fast food in Google Maps so that, according to Google's algorithms, if they search nearby Your restaurant, your address will be displayed as one of the first results.
Some other information you can enter along with your address are:
Name of the place of business
Exterior and interior photos
Website address and phone number
Hours of work
Google 360-degree photos
People's comments and opinions about this place
8. Video marketing for business introduction
The use of video in various online marketing techniques is very common. By producing suitable videos and sharing them through social networks and your official website, you can make many people interested in the food and environment of your restaurant or fast food and turn them into regular customers of Bizinistan.
9. Influencer Marketing
With the expansion of the use of social networks – such as Instagram – a new way of advertising, through influencers – along with bloggers – became popular. These days, pages related to influencers and celebrities are filled with advertisements of different businesses and brands, which can make your restaurant or fast food restaurant prosper by receiving advertising fees.
10. Email marketing
If you prepare a database of the information of the visitors to your site, having their e-mail addresses, you can do e-mail marketing and e-mail advertisements – free of charge. You can encourage your potential customers to visit your restaurant or fast food by sending photos or short videos in your email ads.
11. SMS marketing
An accessible and relatively cheap way of advertising, in the case of restaurants and fast food, is the method of sending text messages and marketing in this way, which is very useful in this category of businesses. In this way – via SMS – send potential customers the type of food you prepare, the address of the new restaurant or branch, special discounts, contact numbers, etc.
 Digital marketing
Strategies
for restaurants
Internet marketing or digital marketing created a new evolution in all businesses. Even if you have a restaurant, you can introduce your restaurant to all the people of the country by setting up a website. Anyway, when people travel to a province, they want to find famous restaurants with the best food menu and serve a meal there. Therefore, digital marketing for restaurants can have a significant impact on the success and progress of your work.
We suggest that you be in touch with digital marketing agencies and if you haven't started digital marketing yet, you should set up a site with the help of consultants and experts. To be successful in internet restaurant marketing, you need to keep some important points in mind which we will talk about in this article.
Conclusion
In this article titled "Digital Marketing for Restaurants and Fast Foods", we introduced you to digital marketing methods to attract customers and increase sales of this type of business. Now that you are familiar with the importance and breadth of online marketing methods; It is better to use these methods in your advertising programs, and if you are not able to learn and do them, we recommend that you get help from advertising agencies and professional experts in this field. Definitely, in the competition among hot food manufacturers, those who have hot and wide advertisements do better.
It is hoped that reading this material and implementing all or parts of it will make your business flourish. Dear audience, if you have an opinion and opinion about "internet marketing methods for restaurants and fast food and digital marketing for restaurants
", or you know other methods, or you know a special point that is not mentioned in this article, please give your valuable opinions. Share yourself through the comment section at the end of this article. Also, if you wish, you can send the link to this article to your friends and acquaintances through the channels and groups that you are a member of in social networks, so that if they are trying to advertise their restaurant or fast food in the virtual space, they can use information through information.
which is mentioned in this article, achieve their goal. In addition, you can follow us on Instagram and Telegram to stay updated on the latest methods, tricks, and news of digital marketing and technology.